Babies make the world better, with the news of their arrival, even before they actually arrive in this world. They keep you both awake and alive with their presence. Grandparents and aunts and uncles go insane with presents and everything. Kids go insane because they are probably going to get replaced. The morning sickness, cravings, peeing, vaccines and medications are paid off really well with their first appearance. And the first appearance is followed by sleepless nights, burp cloths, and cute little clothes. No matter how tough it is to take care of them, people still getting them proves how fun they can be. So take a look at this cute collection of Baby Quotes and Sayings that will warm your heart.
How do babies manage to make everything better?
I can never understand that how when we grow up, we lose all the heart-melting and adorable cackles, booboo-voices, faces, and rapid hand and feet swinging. Babies can make you melt with literally anything that they own; the tiny fingers, the cute chubby cheeks, and the bubble-making lips. I am literally craving to hug a baby right now as I am thinking about babies and typing this.
So today we have brought quotes about these tiny people who can melt even steel with their cute smiles. Take a look at these adorable Baby Quotes and Sayings that will make you fall in love head over heels with babies:
Here are the Best Baby Quotes
Having a baby is like falling in love again, both with your husband and your child.

—Tina Brown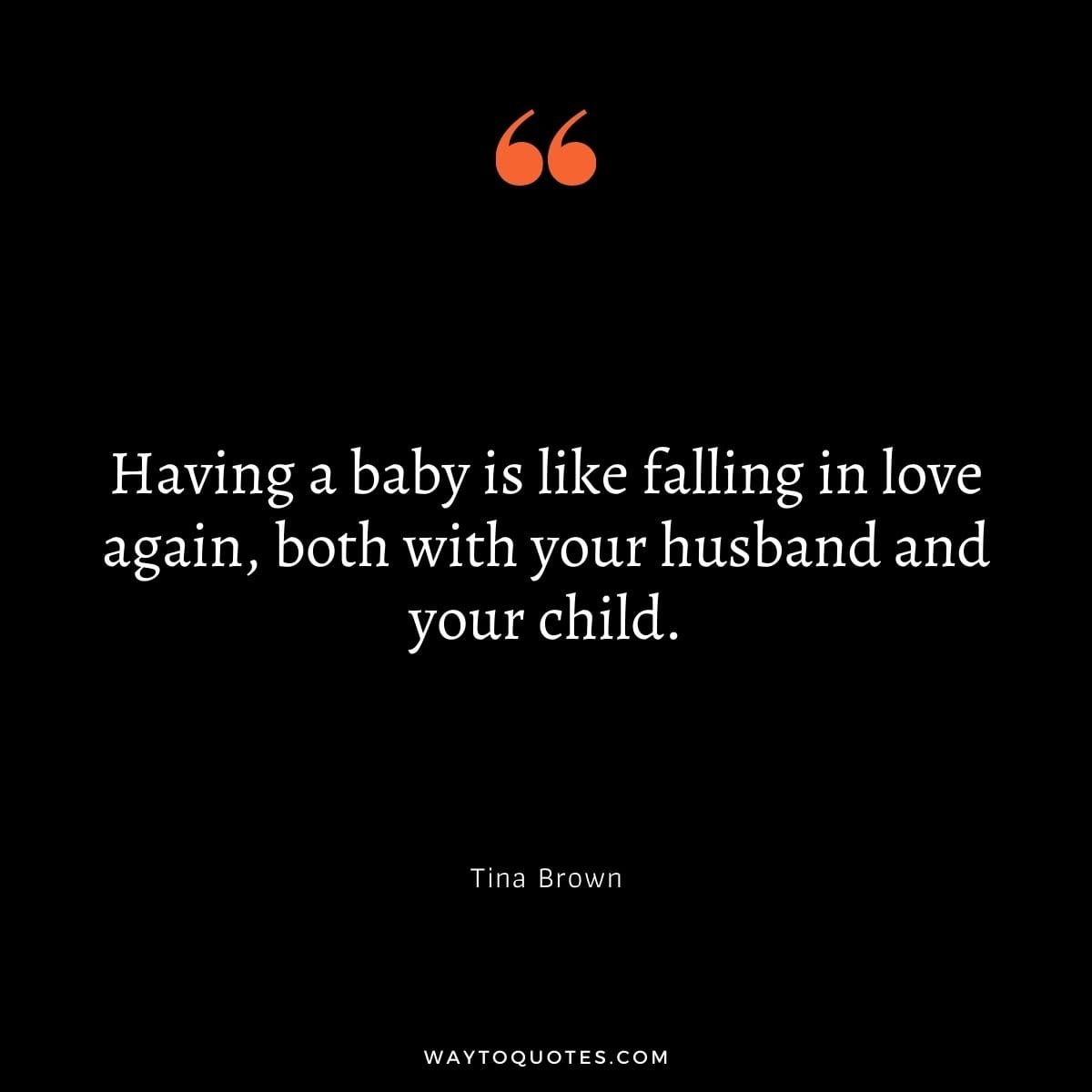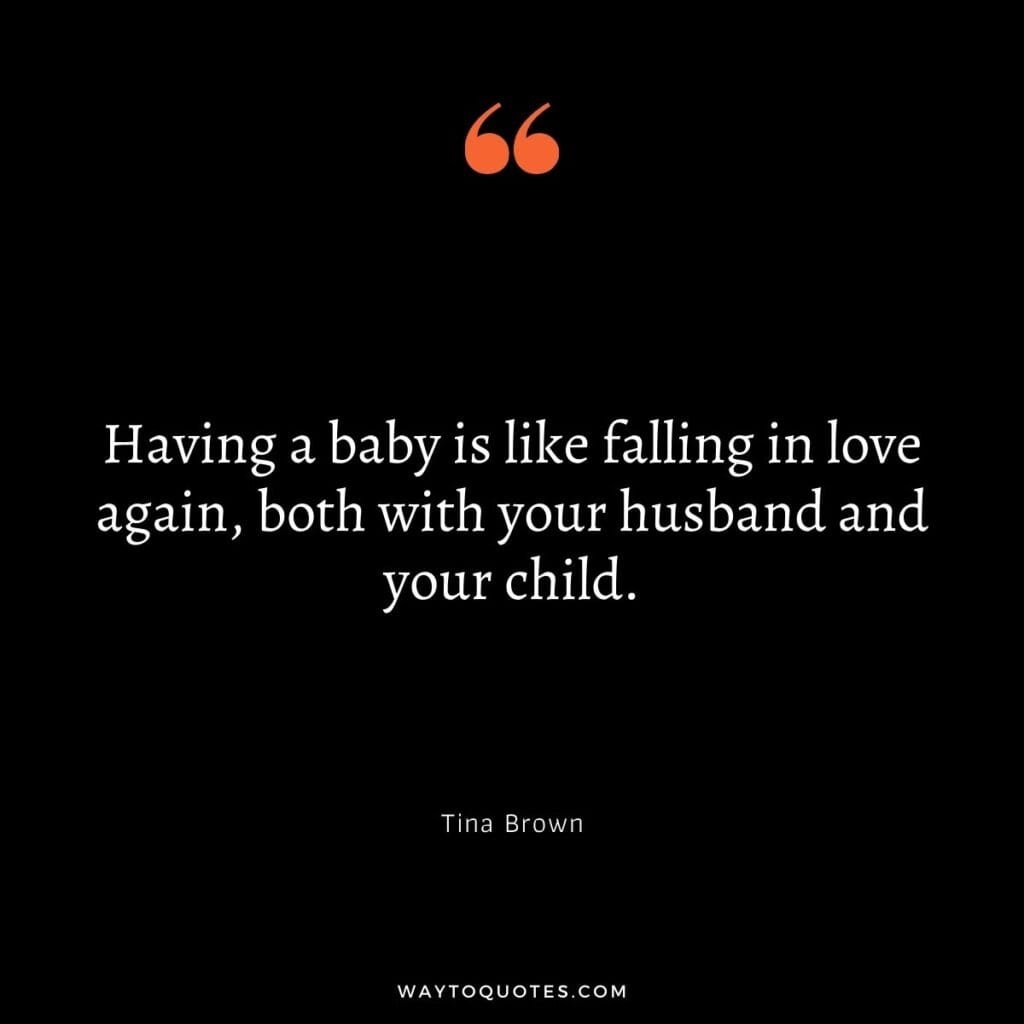 There are no words that can describe the euphoria you feel when your baby recognizes you for the first time and smiles.

—Jared Padalecki

What good mothers and fathers instinctively feel like doing for their babies is usually best after all.

—Benjamin Spock

I think, at a child's birth, if a mother could ask a fairy godmother to endow it with the most useful gift, that gift would be curiosity.

—Eleanor Roosevelt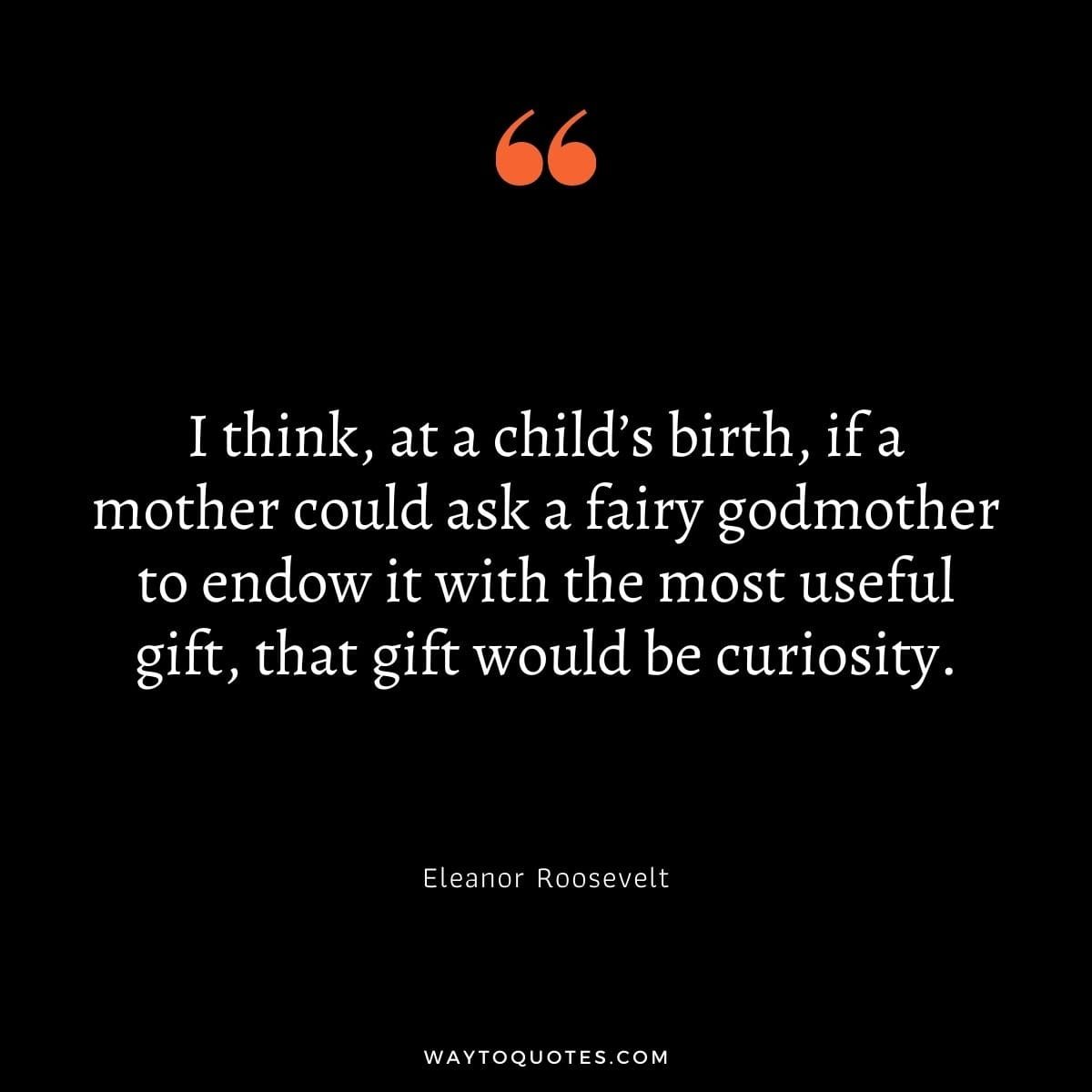 Loving a baby is a circular business, a kind of feedback loop. The more you give the more you get and the more you get the more you feel like giving.

—Penelope Leach

This is a place where grandmothers hold babies on their laps under the stars and whisper in their ears that the lights in the sky are holes in the floor of heaven.

—Rick Bragg

I loved you from the very start. You stole my breath, embraced my heart. Our life together has just begun. You're part of me, my little one.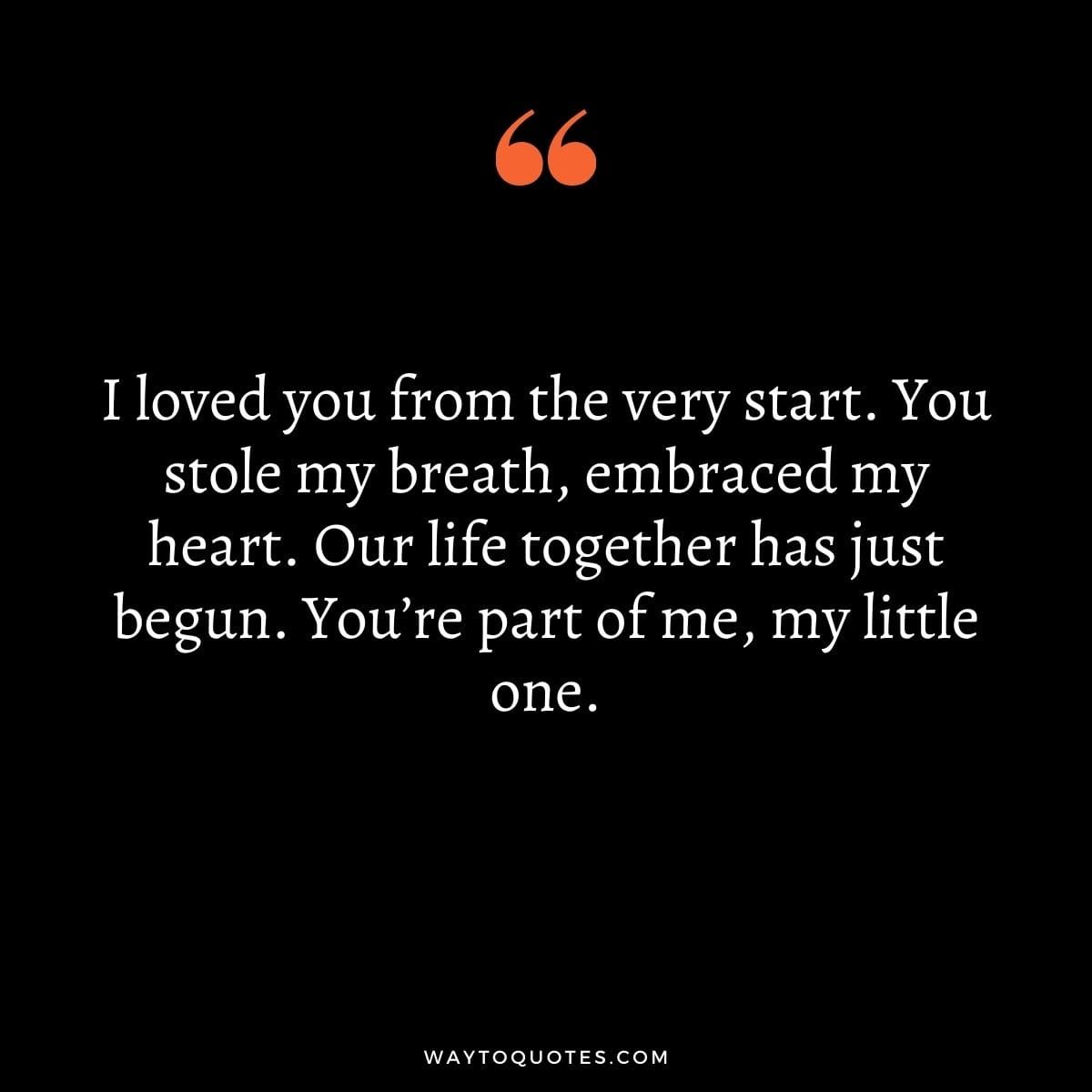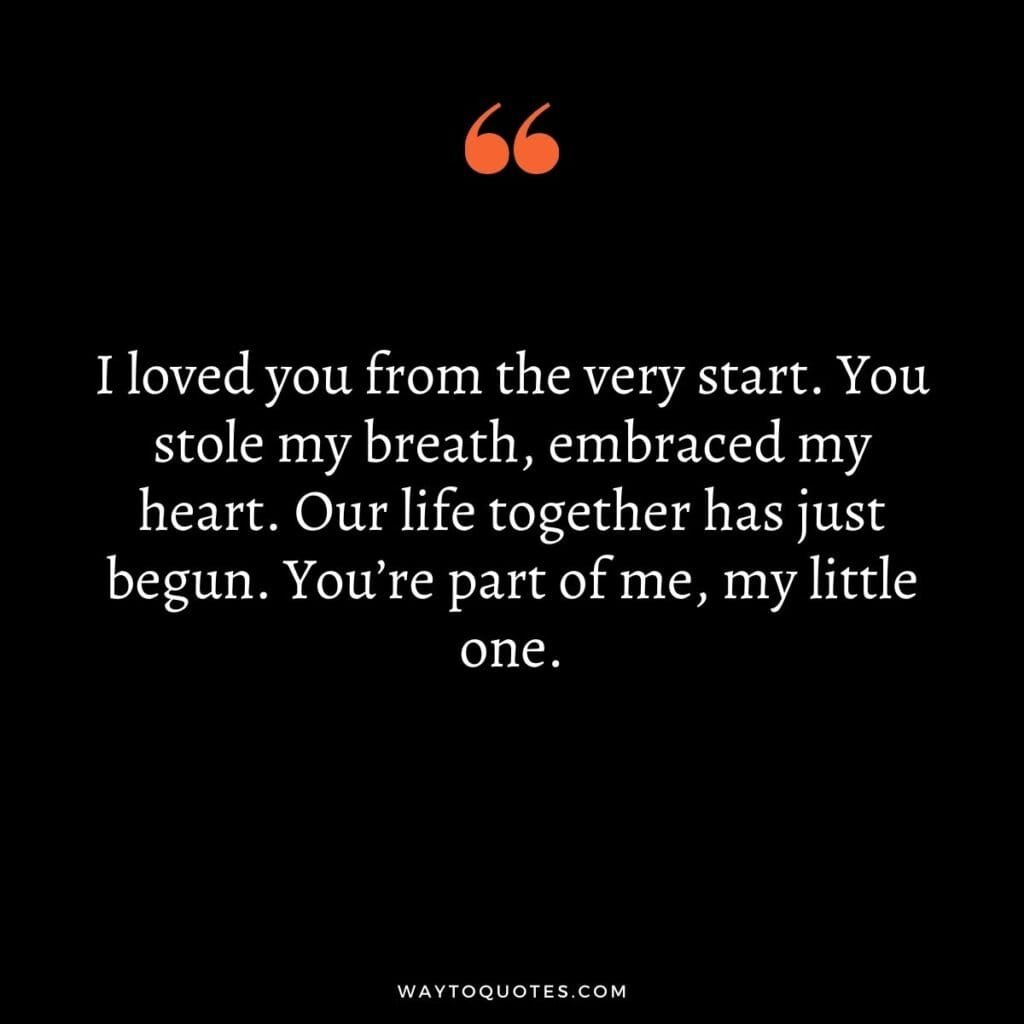 It's a good thing babies don't give you a lot of time to think. You fall in love with them and when you realize how much they love you back, life is very simple.

—Anita Diamant

I think that I see something deeper, more infinite, more eternal than the ocean in the expression of the eyes of a little baby when it wakes in the morning and coos or laughs because it sees the sun shining on its cradle.

—Vincent Van Gogh

It is a moment of pure ecstasy and satisfaction when you see a smile flicker on baby's lips, just as they gently pass into a deep slumber.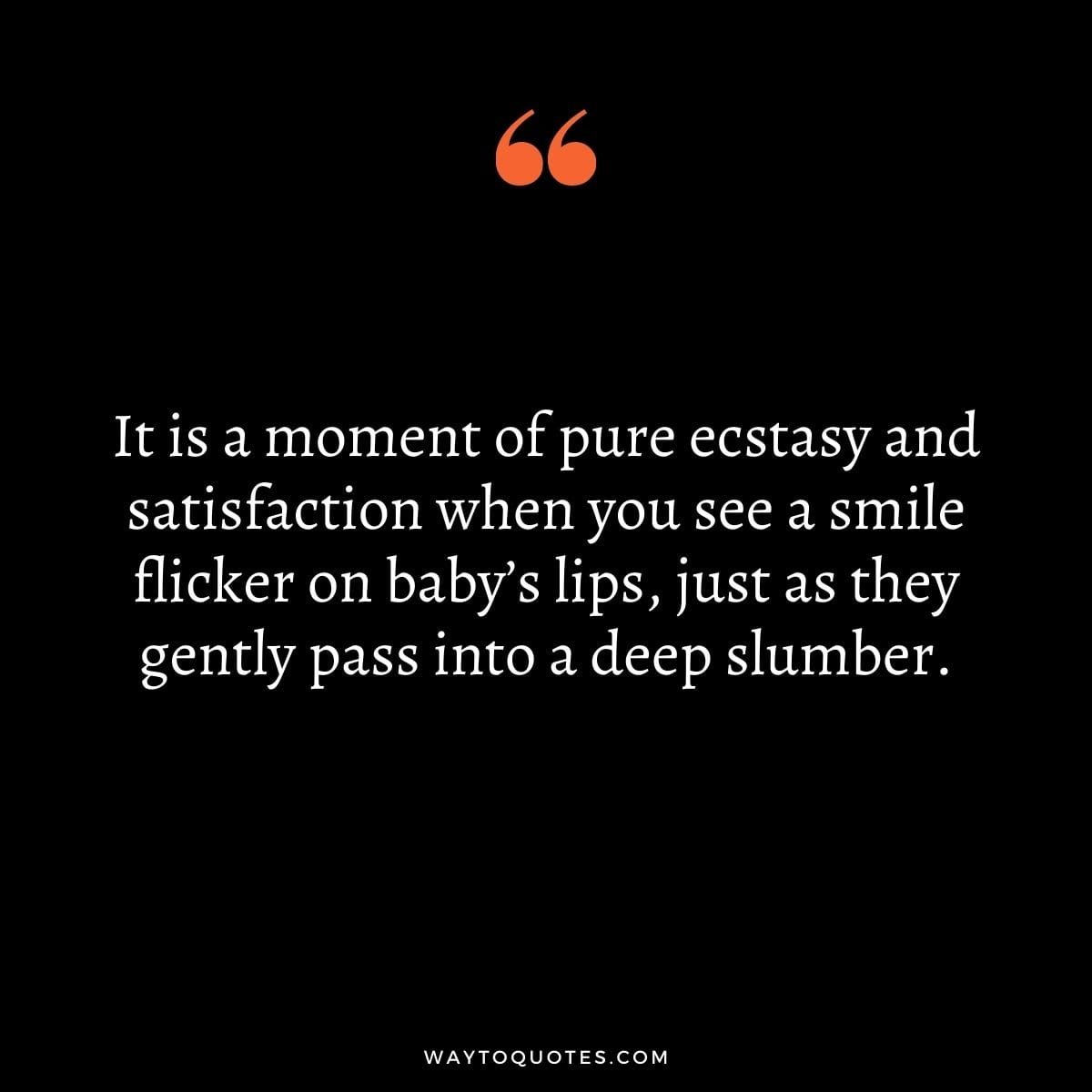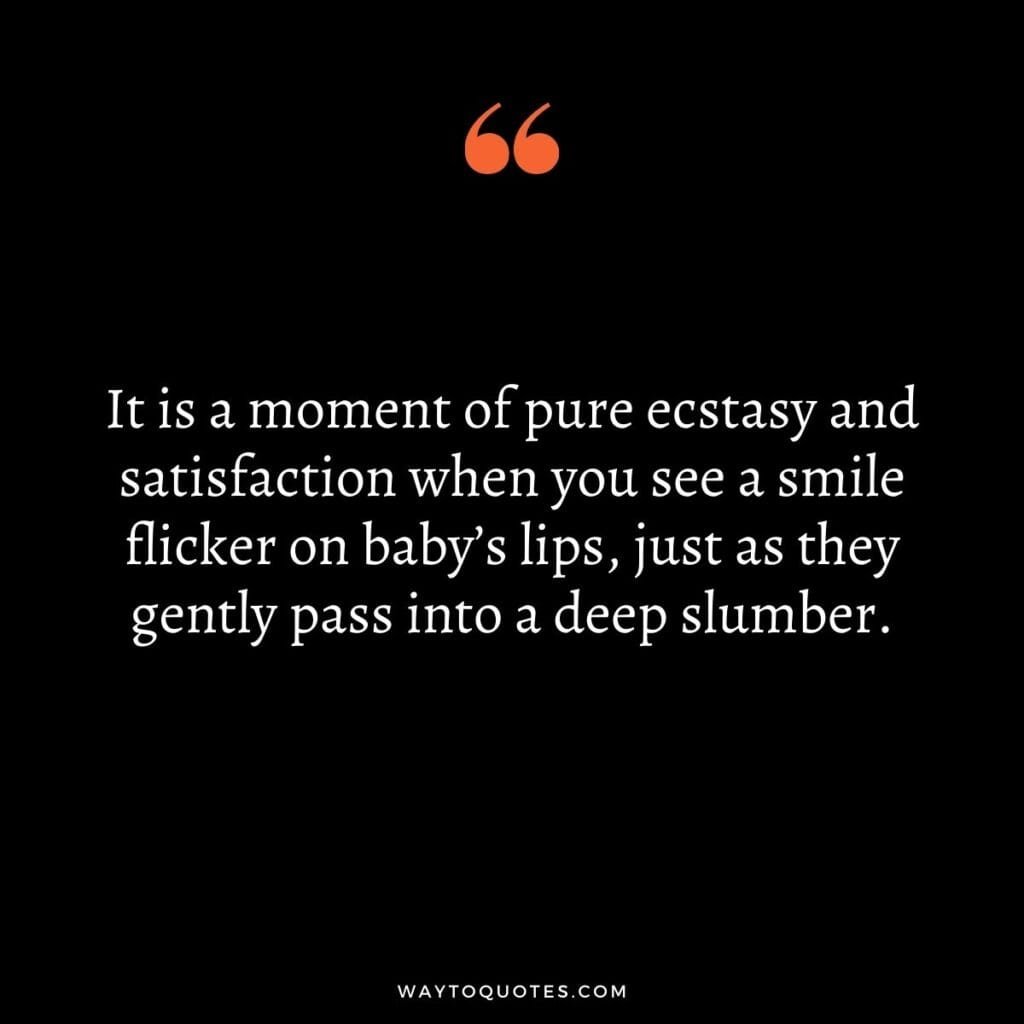 Making the decision to have a child is momentous. It is to decide forever to have your heart go walking around outside your body.

—Elizabeth Stone

There are two lasting bequests we can give our children. One is roots. The other is wings.

—Hodding Carter Jr.

Like stars are to the sky, so are the children to our world. They deserve to shine!

—Chinonye J. Chidolue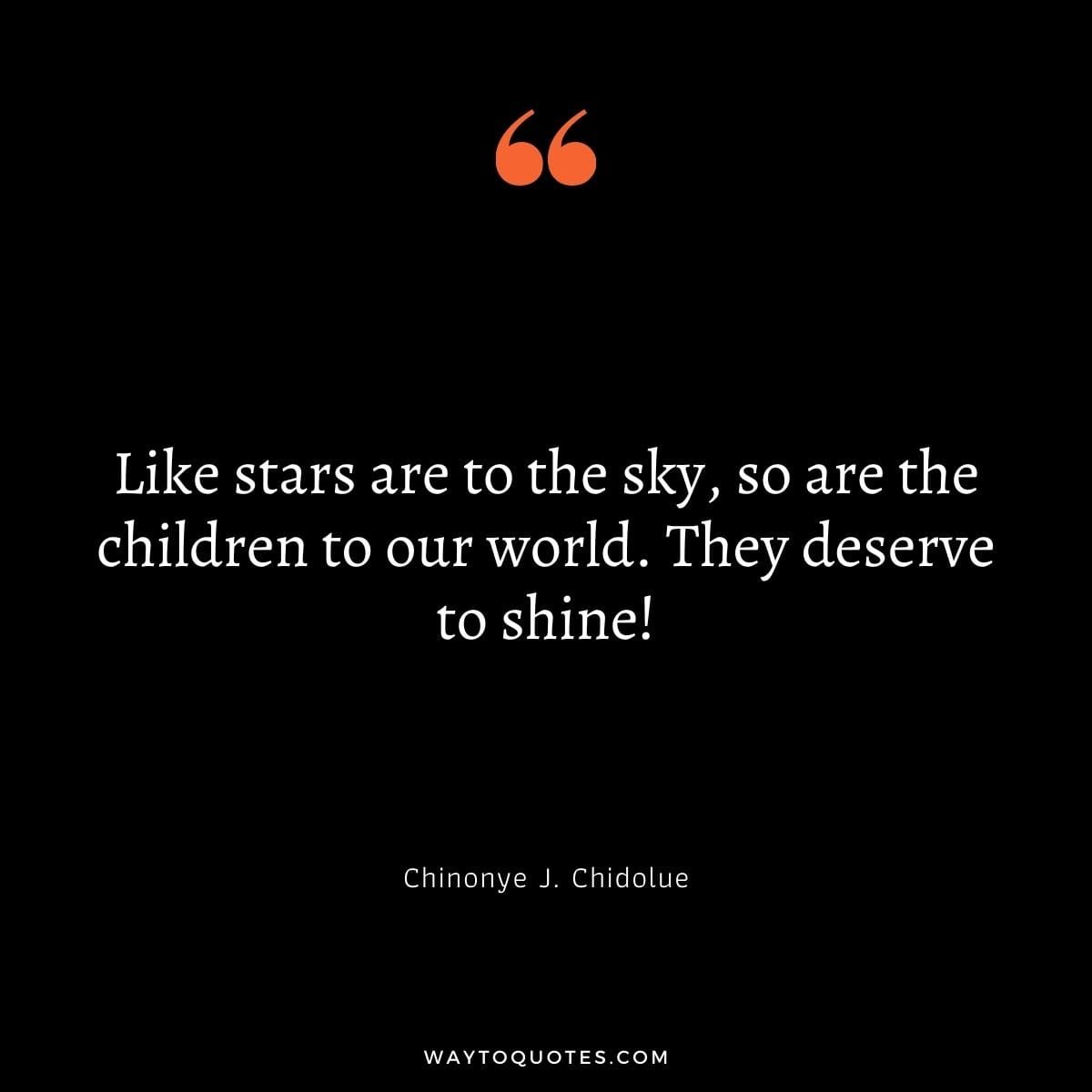 For all the things my hands have held the best by far is you.
All those cliches, those things you hear about having a baby and motherhood—all of them are true. And all of them are the most beautiful things you will ever experience.

—Penelope Cruz

You know what the great thing about babies is? They are like little bundles of hope. Like the future in a basket.

—Lish McBride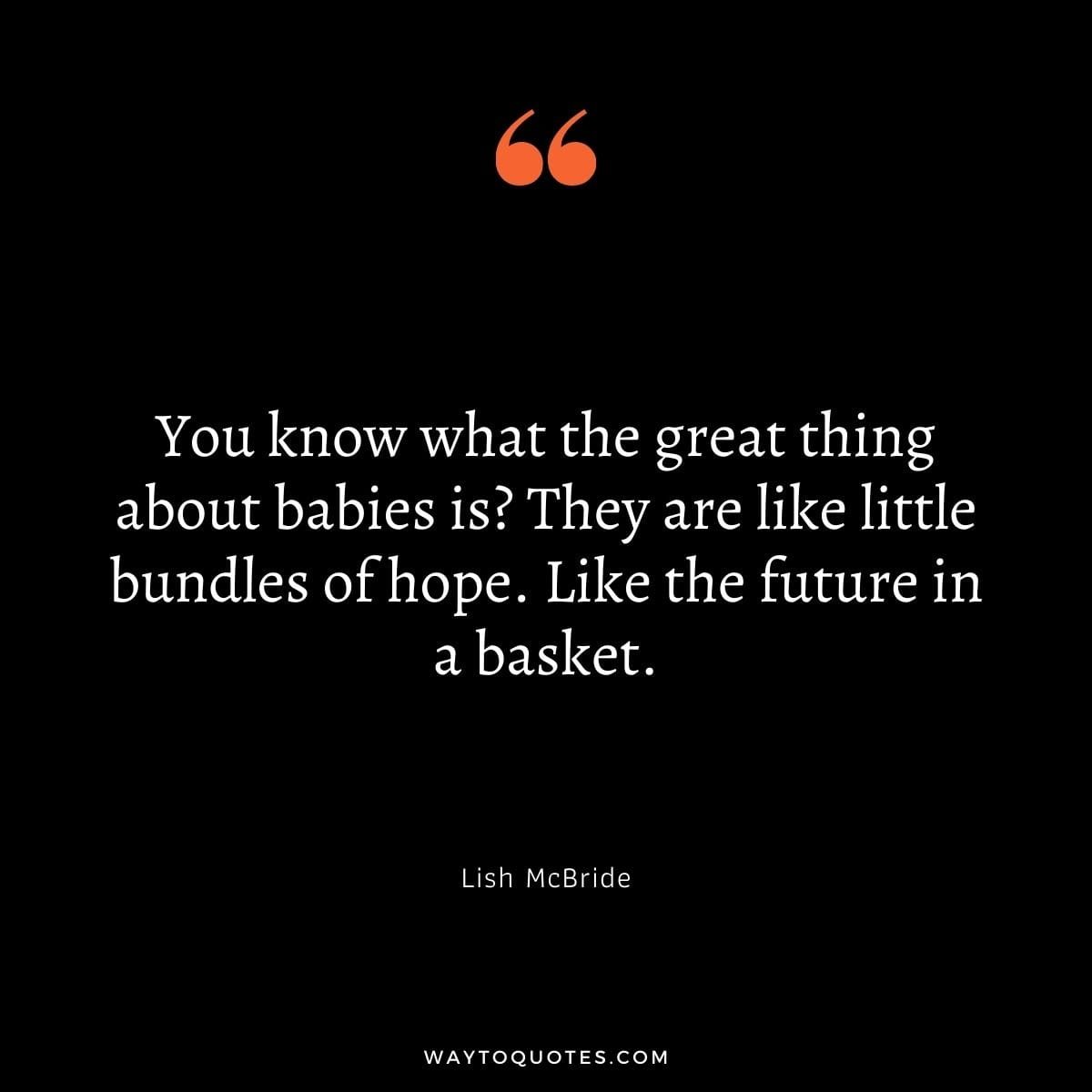 Babies control and bring up their families as much as they are controlled by them; in fact, the family brings up baby by being brought up by him.

—Erik H. Erikson
Short Baby Quotes
While we try to teach our children all about life, our children teach us what life is all about.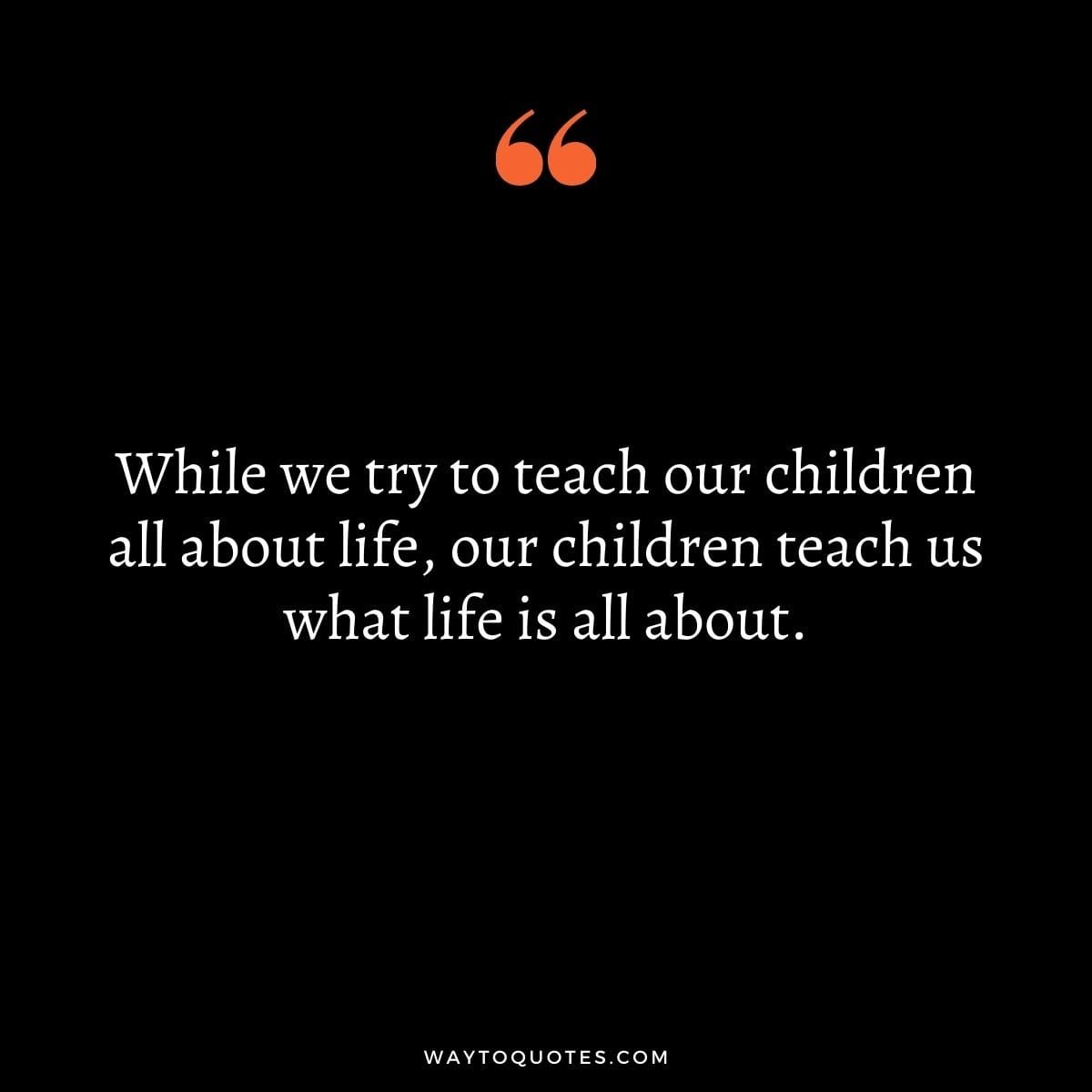 Mothers hold their children's hands for a short while, but their hearts forever.
A new baby is like the beginning of all things-wonder, hope, a dream of possibilities.

—Eda J. Le Shan

Babies smile in their sleep because they're listening to the whispering of angels.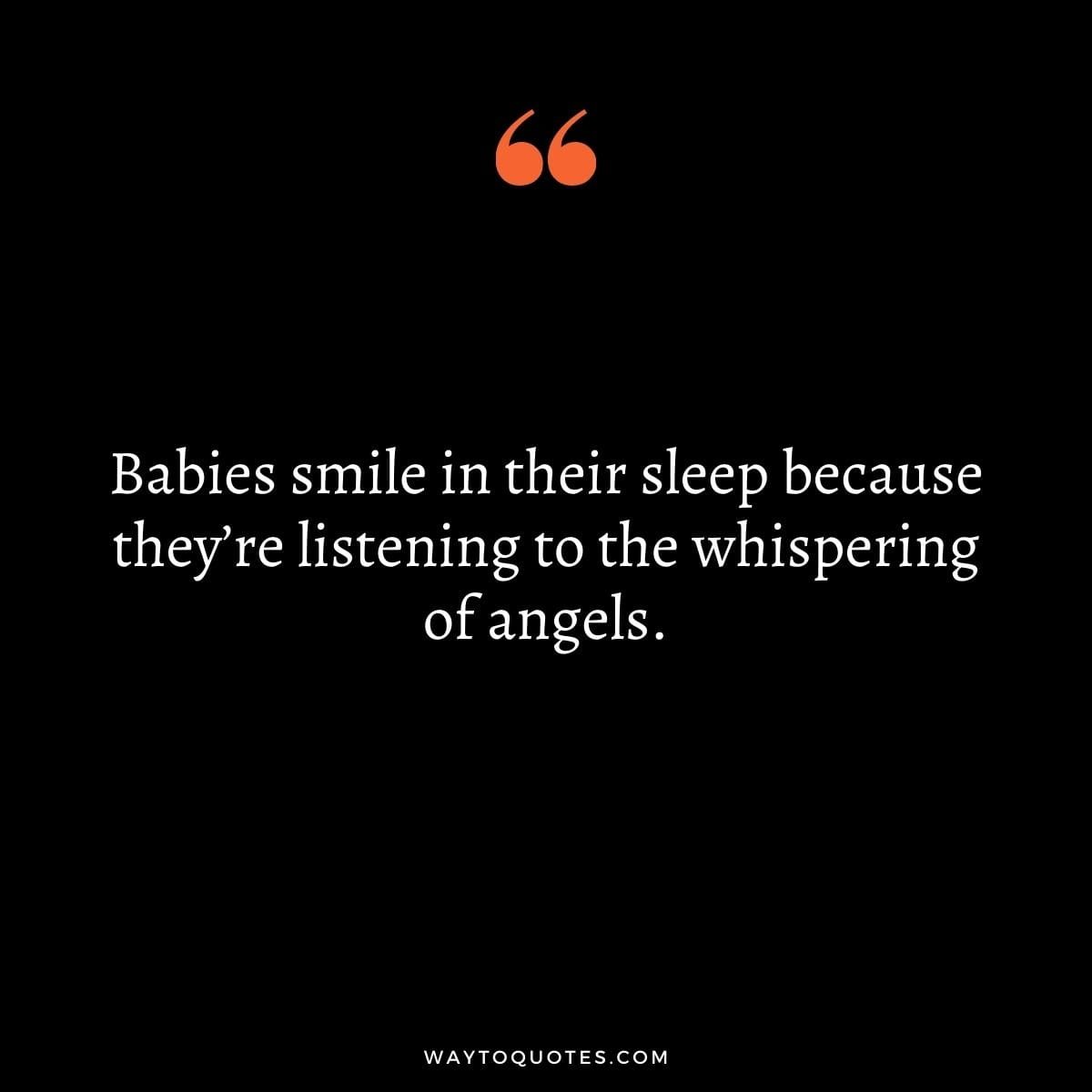 Ten little fingers, ten perfect toes, fill our hearts with love that overflows.
Children bring us a piece of heaven on earth.

—Roland Leonhardt

Happiness is homemade.
Children make you want to start life over.

—Muhammad Ali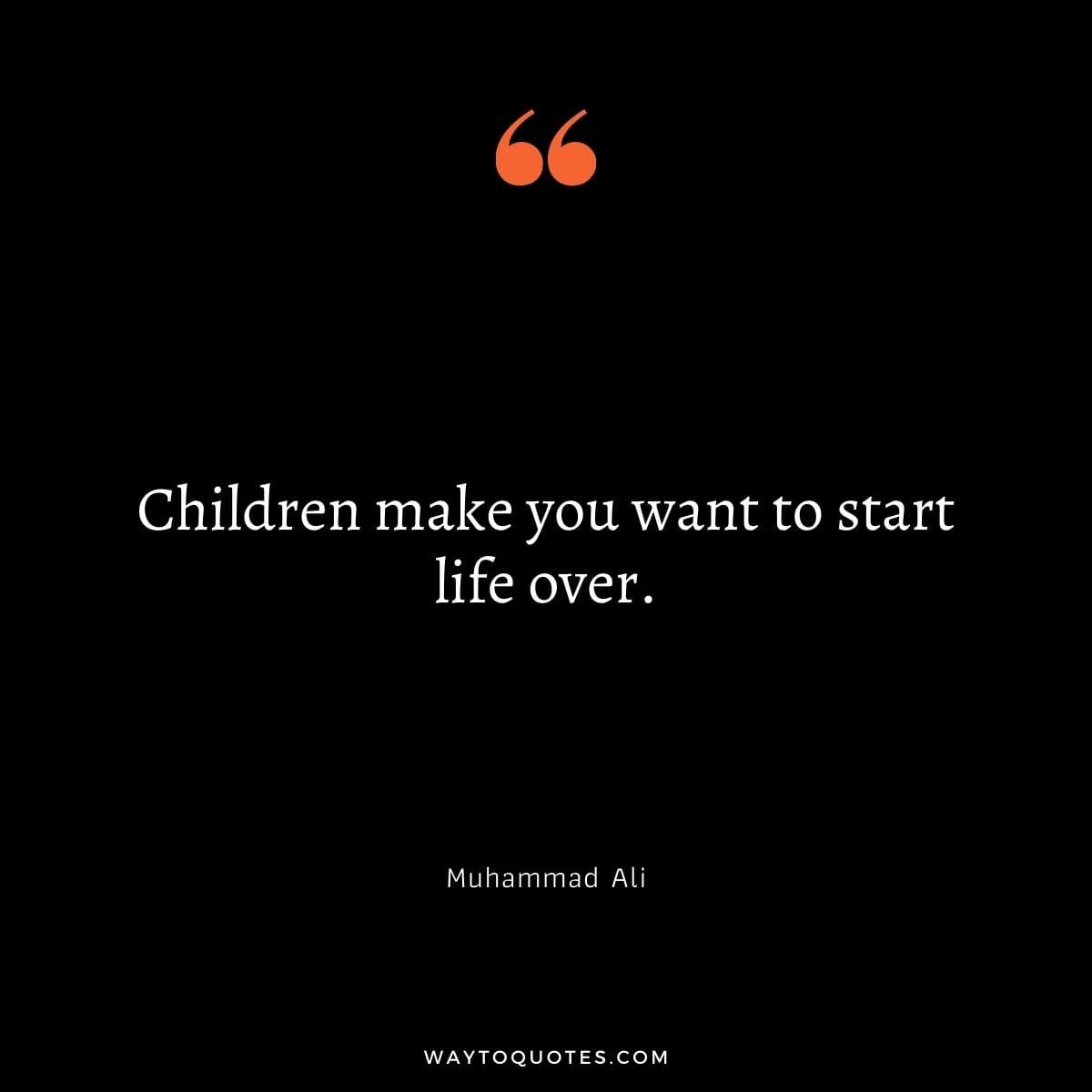 Babies are bits of stardust, blown from the hand of God.
A mother's arms are made of tenderness and children sleep soundly in them.

—Victor Hugo

A happy baby has shining eyes. It walks open-hearted into the world and spreads magic.

—Sigrid Leo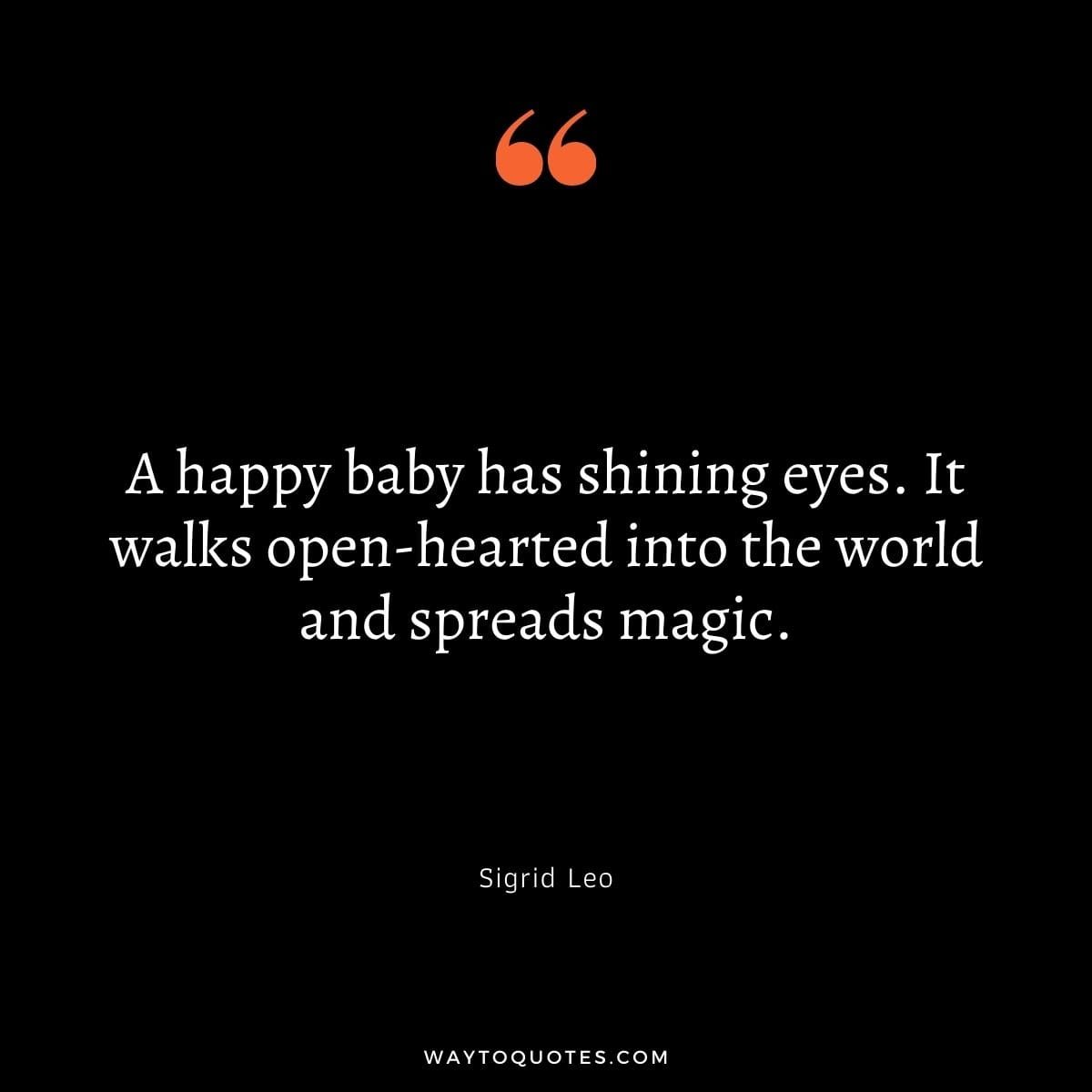 Sometimes, the smallest things take up the most room in your heart.
A baby's cry is heaven's anguish, but their smile is heaven's joy.
Babies are such a nice way to start people.
Baby – A little bit of heaven sent down to earth.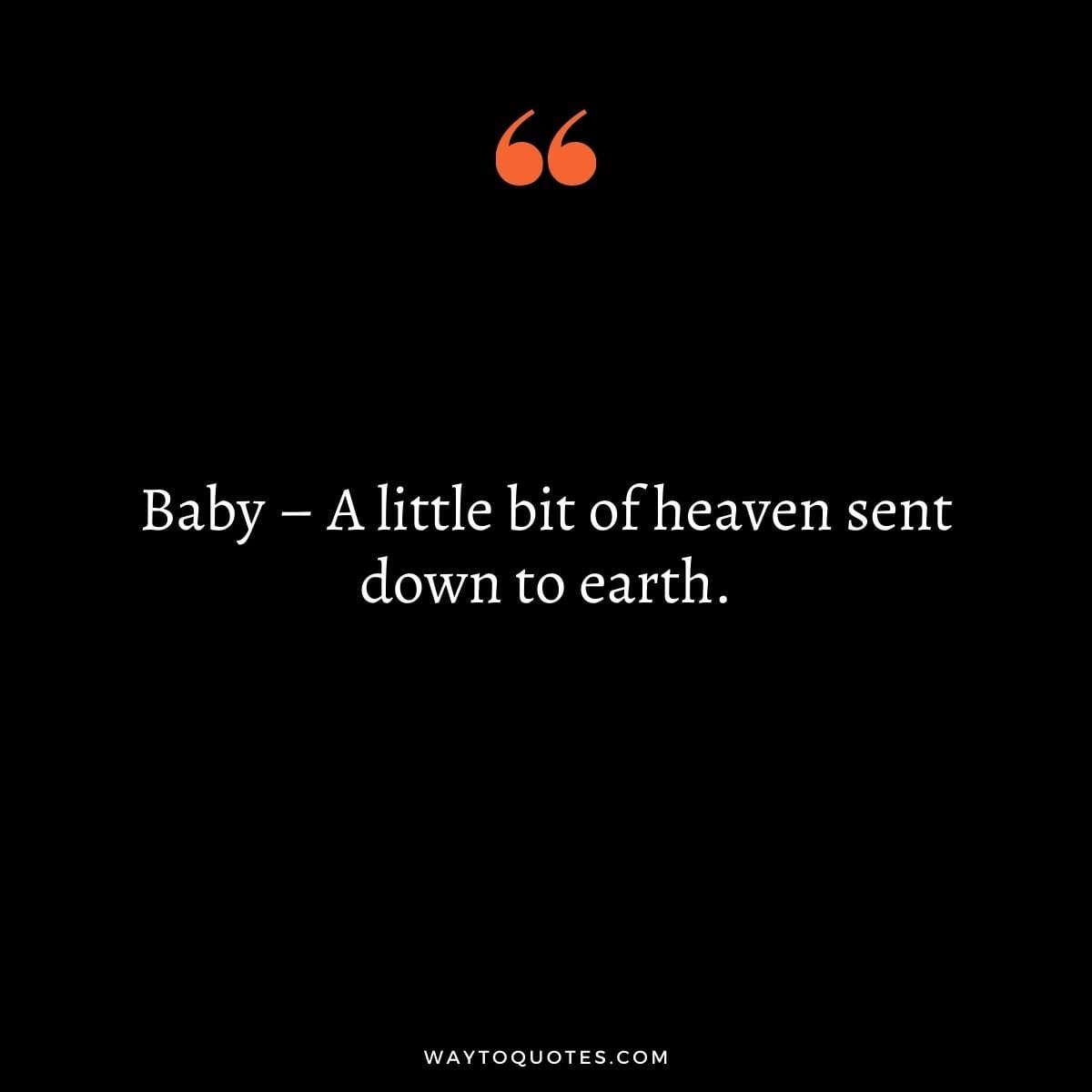 A baby fills a space in your heart that you never knew was empty.
A baby is God's opinion that the world should go on.

—Carl Sandburg

Your first breath took ours away.
Flowers are words which even a baby can understand.

—Arthur C. Coxe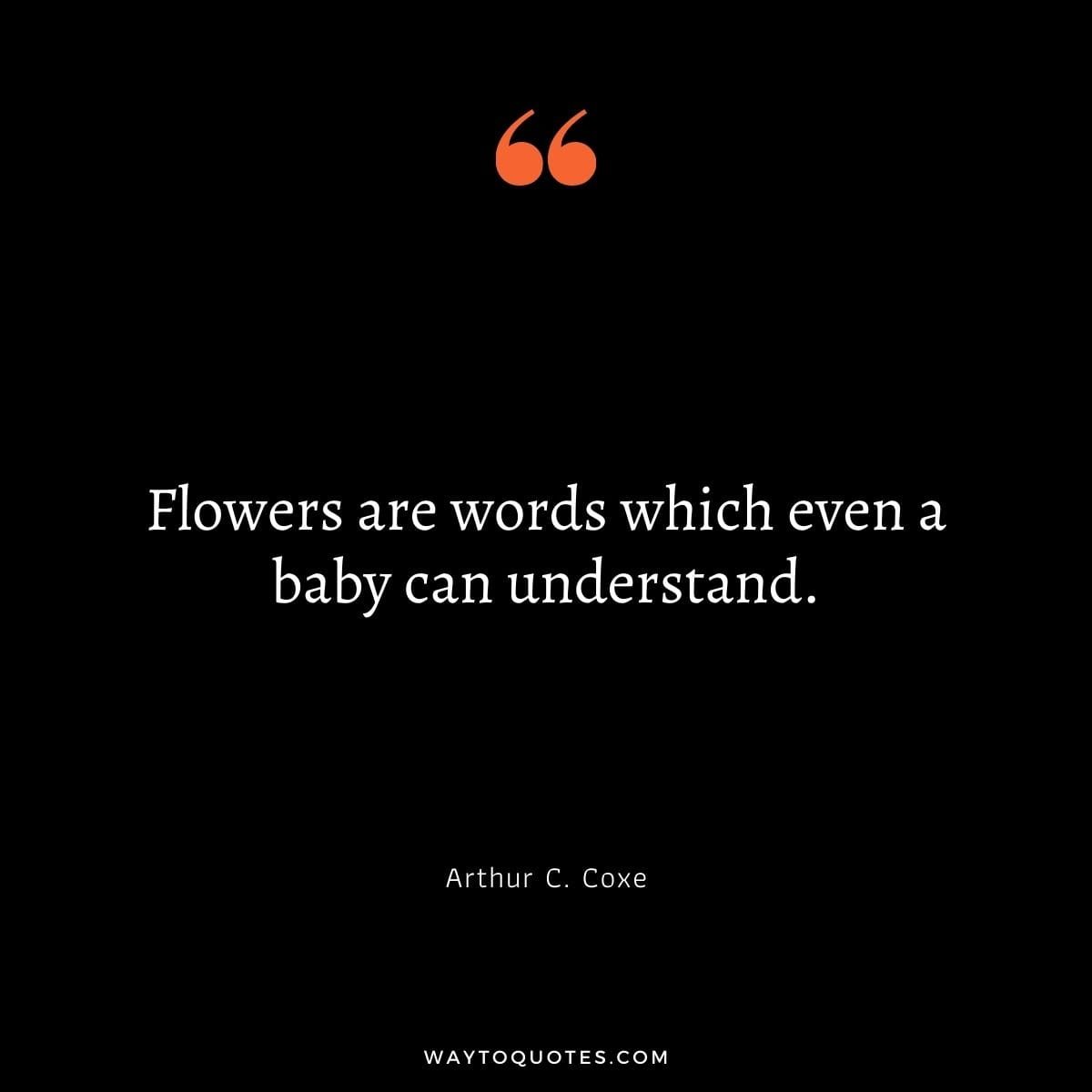 It was the tiniest thing I ever decided to put my whole life into.

—Terri Guillemets

Fairy tales do come true. Look at us, we had you.
A baby's smile is an antidote to melt your day's stress away.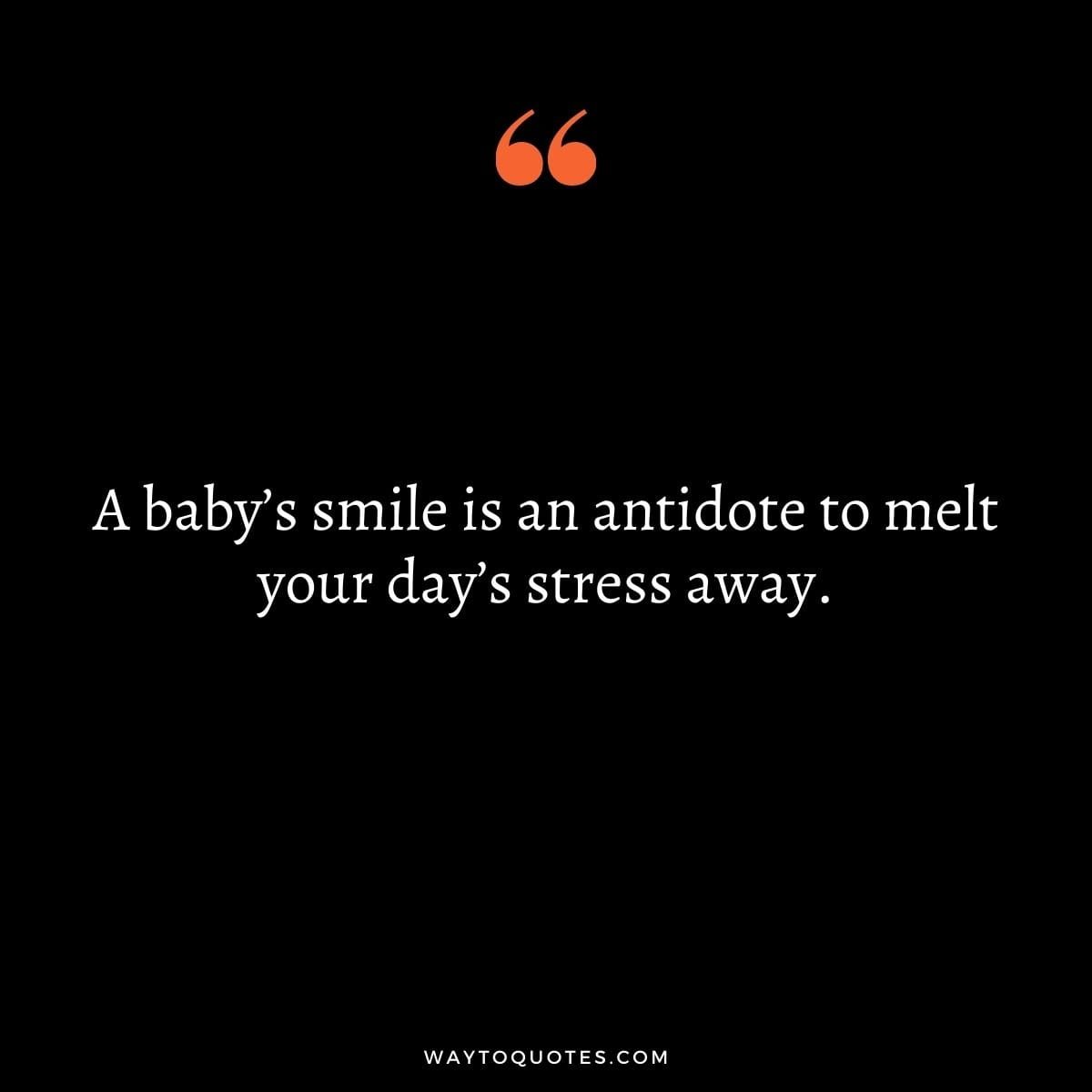 A baby is born with a need to be loved—and never outgrows it.

—Frank A. Clark

Something tells me I am going to love him forever.
Babies are bits of stardust, blown from the hand of God.
Funny Baby Quotes
Before I got married I had six theories about raising children. Now, I have six children and no theories.

—John Wilmot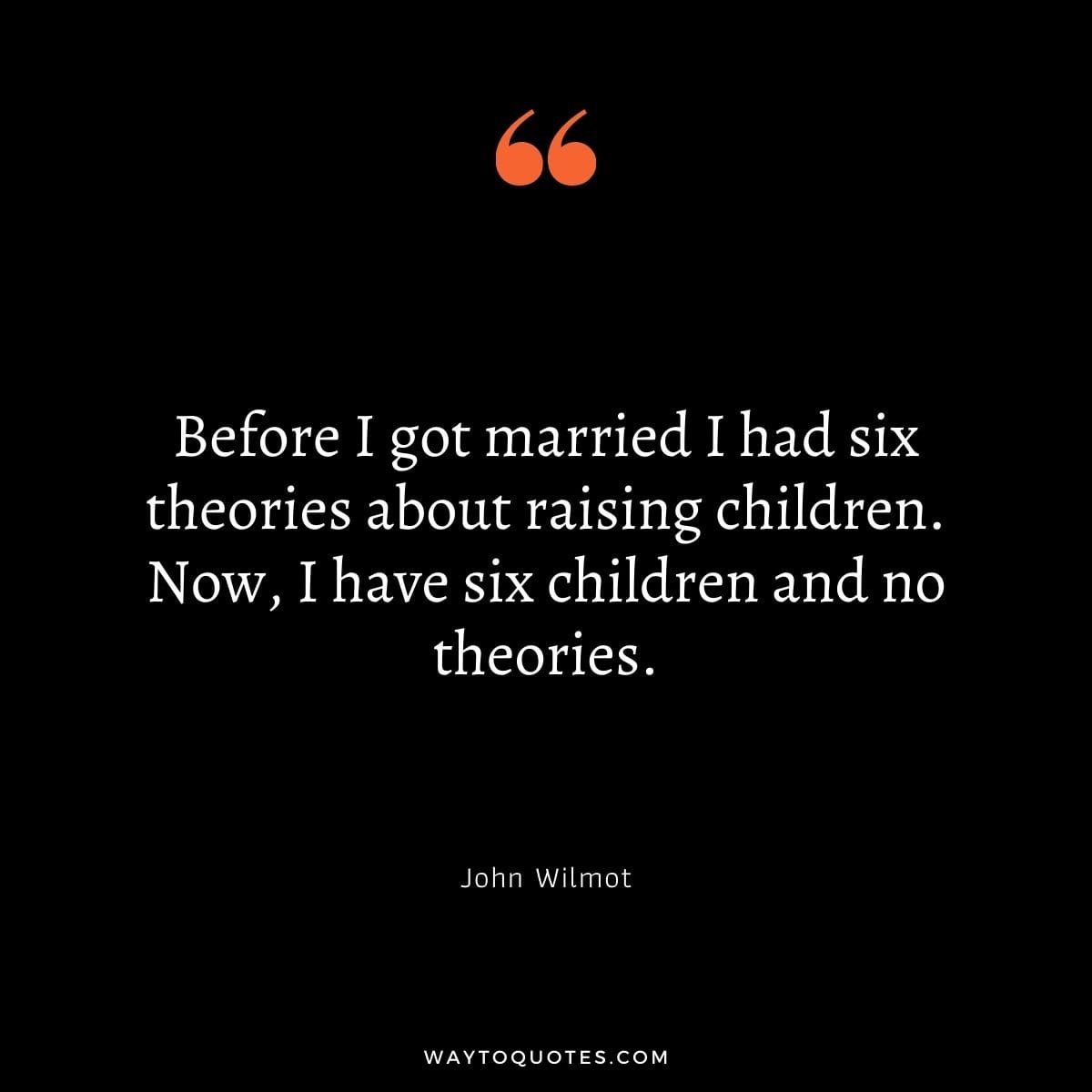 24/7. Once you sign on to be a mother, that's the only shift they offer!
A toddler can do more in one unsupervised moment than most people can do all day.
A baby changes your dinner party conversation from politics to poops.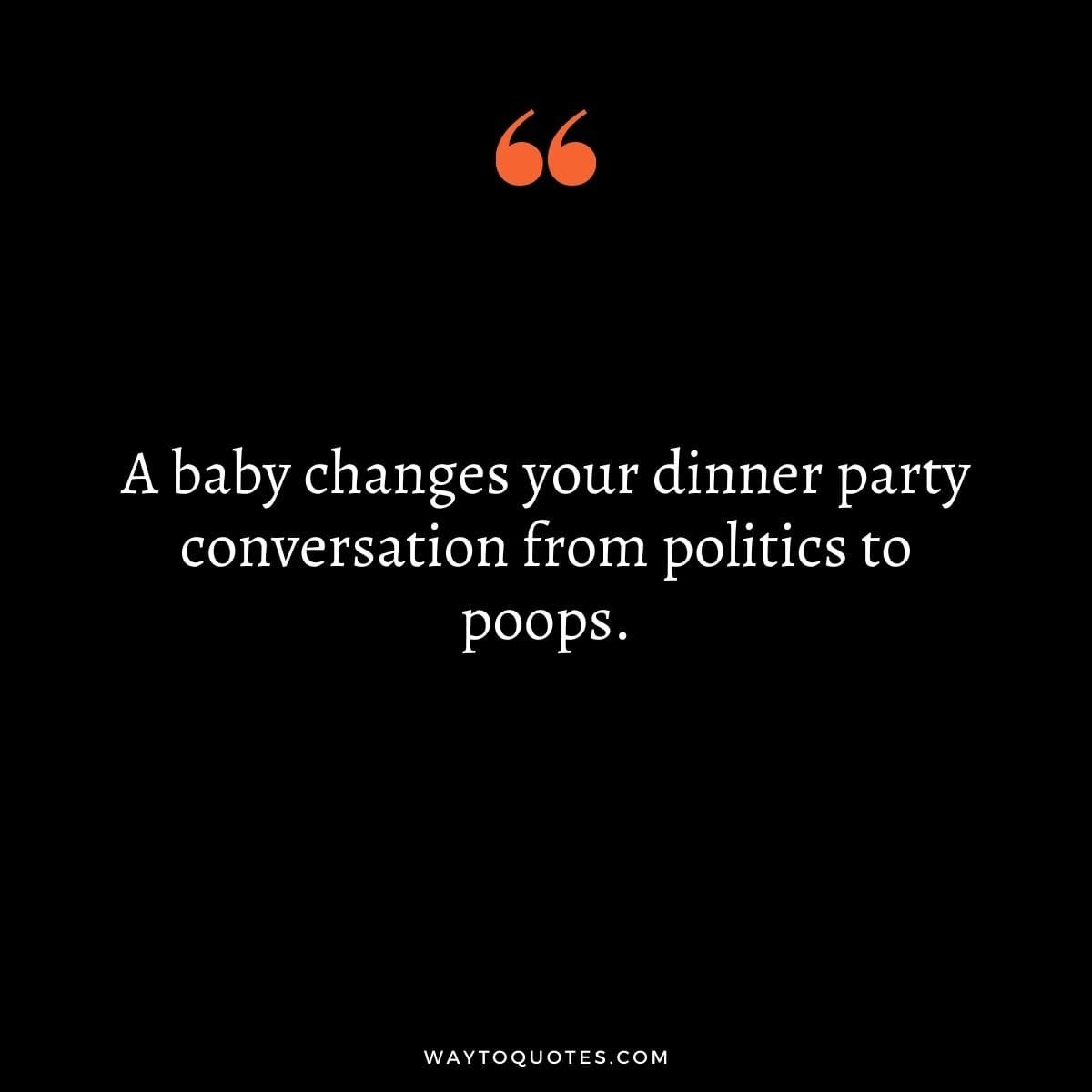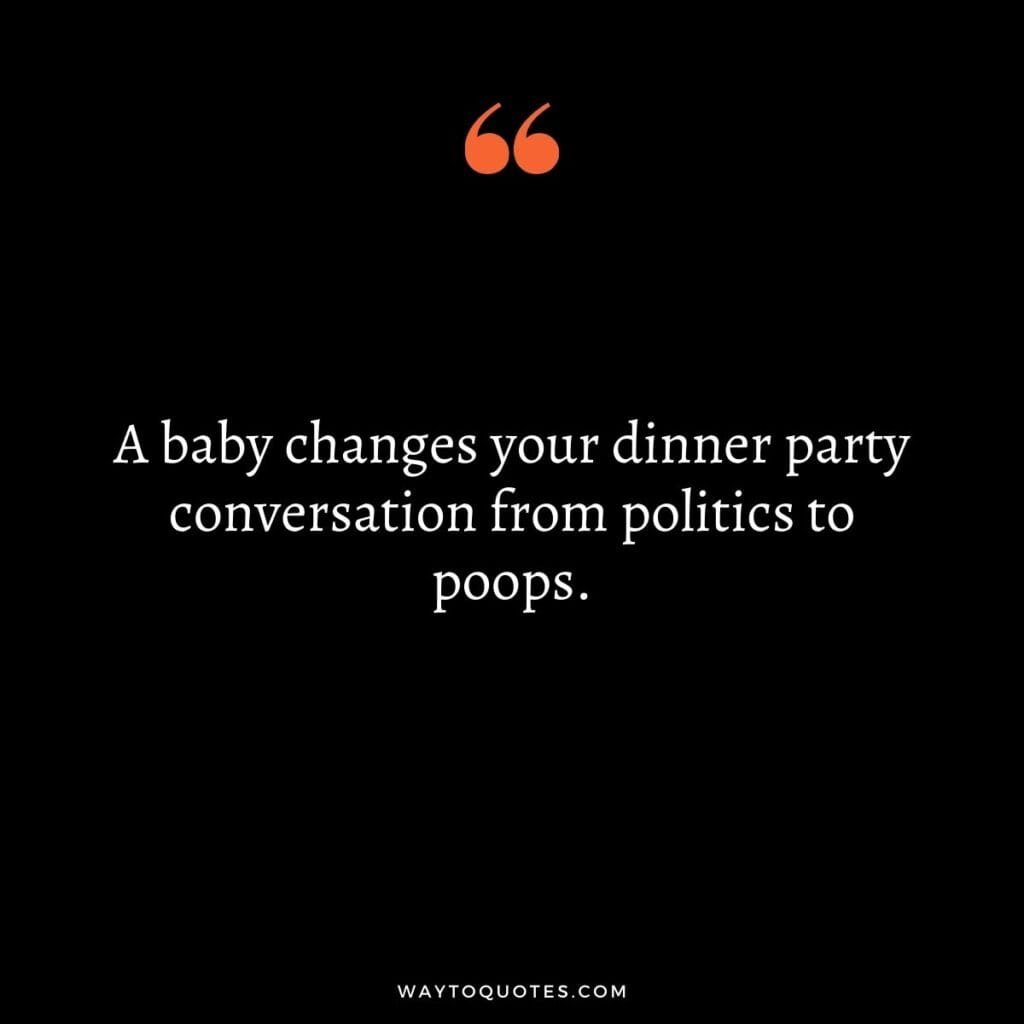 The amazing thing about becoming a parent is that you will never again be your own first priority.

—Olivia Wilde

The most precious jewels, you'll ever have around your neck, are the arms of your children.
Make no mistake about why these babies are here—they are here to replace us.

—Jerry Seinfeld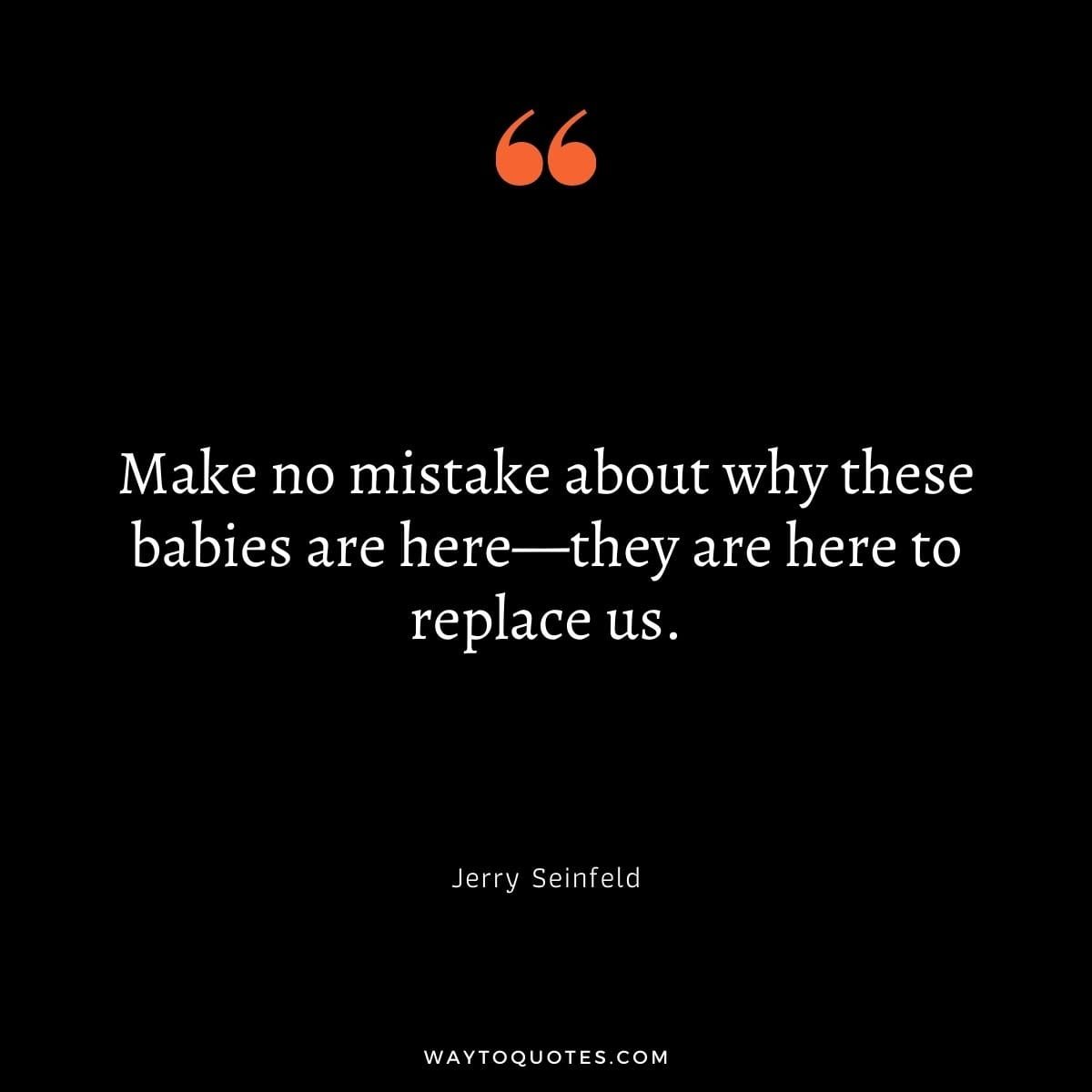 I always wondered why babies spend so much time sucking their thumbs. Then I tasted baby food.

—Robert Orben

When your first baby drops her pacifier, you sterilize it. When your second baby drops her pacifier, you tell the dog: 'Fetch!'.

—Bruce Lansky

And then my soul saw you and it kind of went "Oh, there you are. I've been looking for you.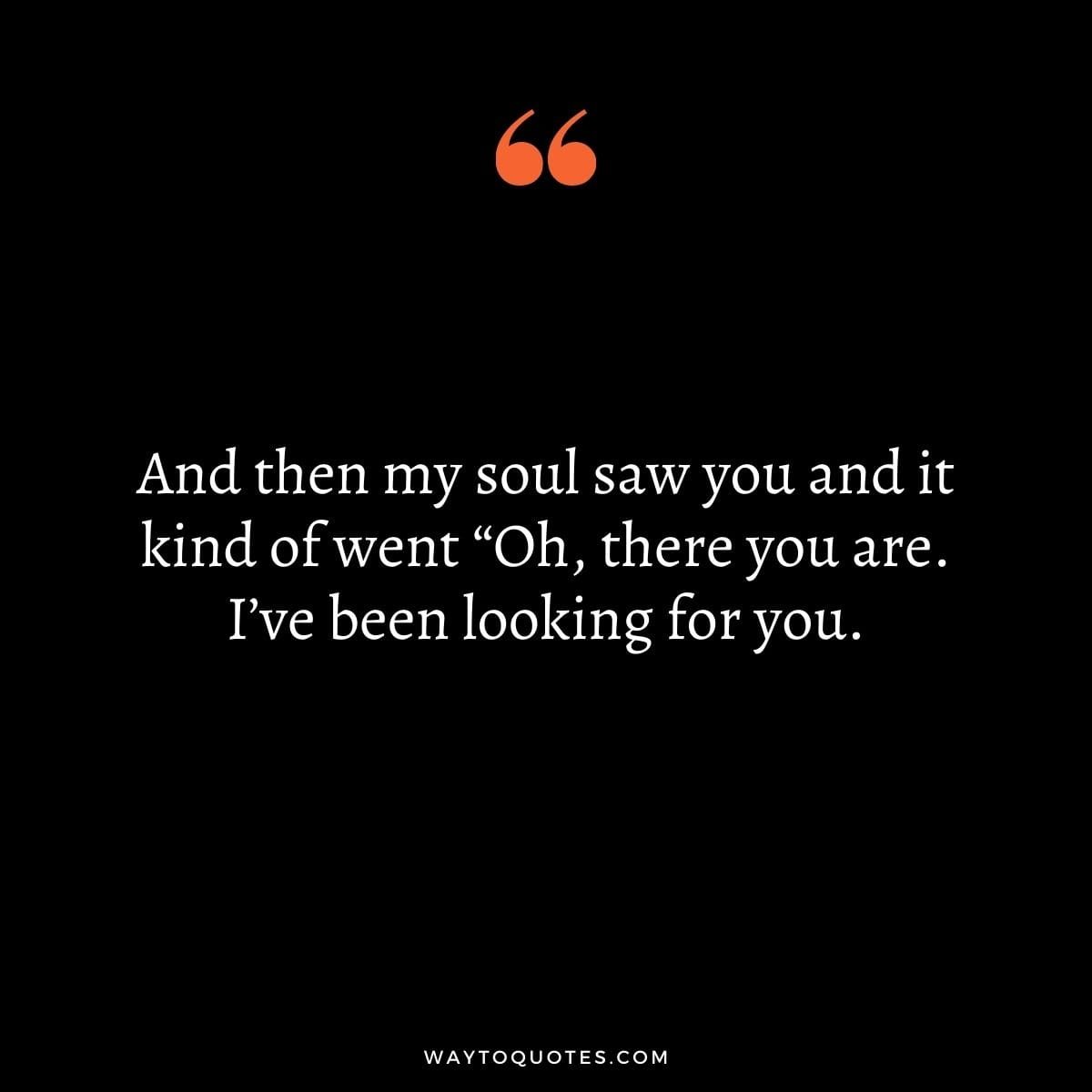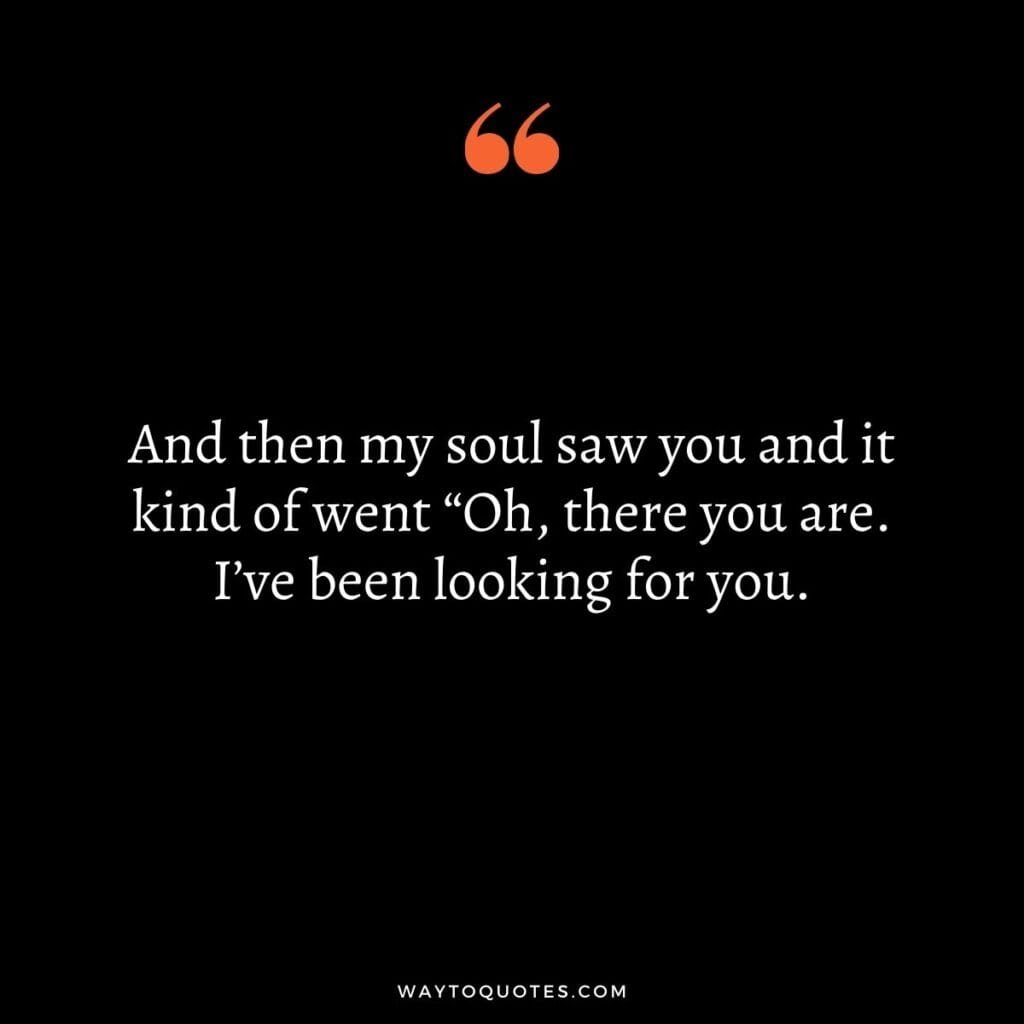 You can learn many things from children. How much patience you have, for instance.

—Franklin P. Jones

A child enters your home and for the next twenty years makes so much noise you can hardly stand it. The child departs, leaving the house so silent you think you are going mad.

—John Andrew Holmes

Parenthood: the scariest hood you'll ever go through.
You're my favorite reason to lose sleep.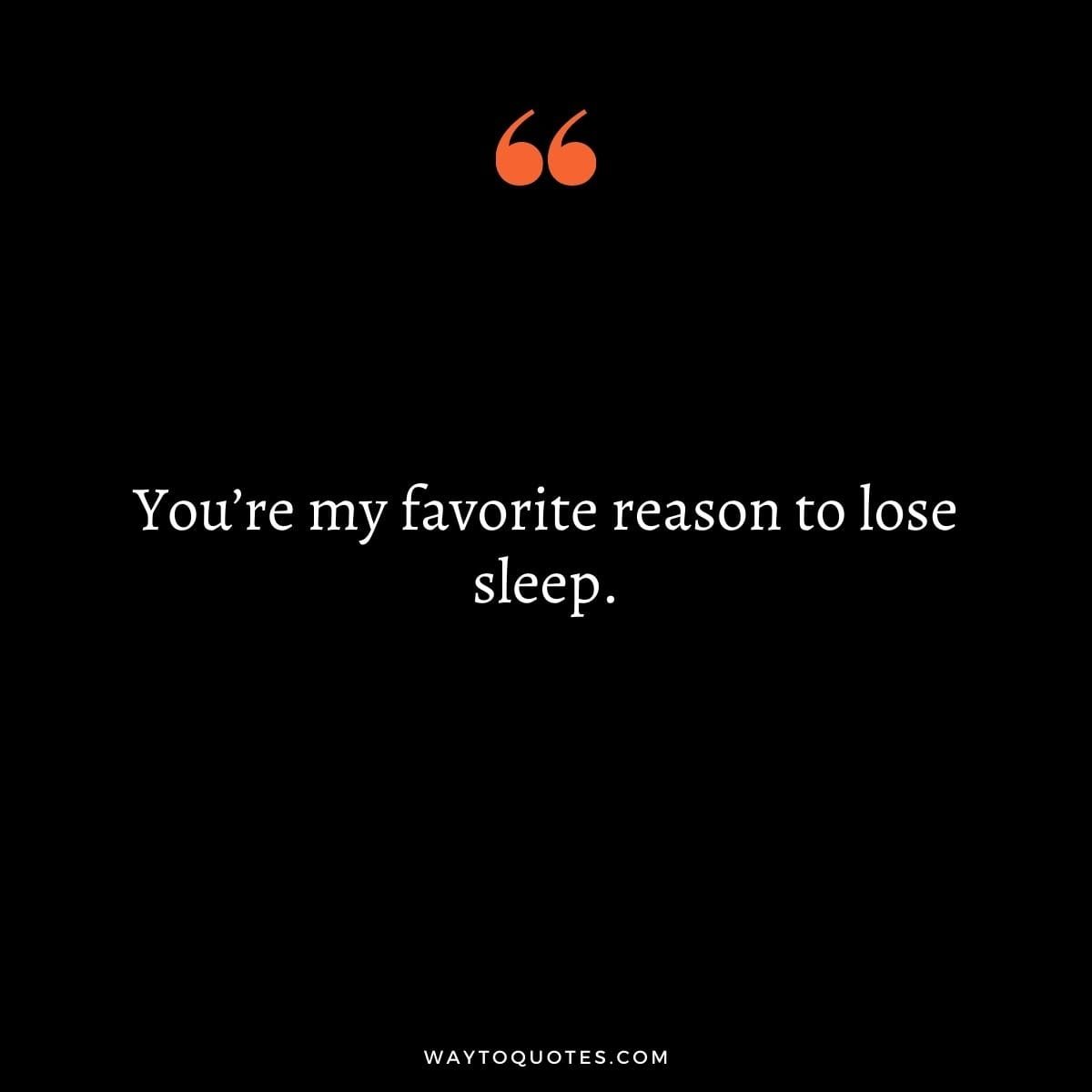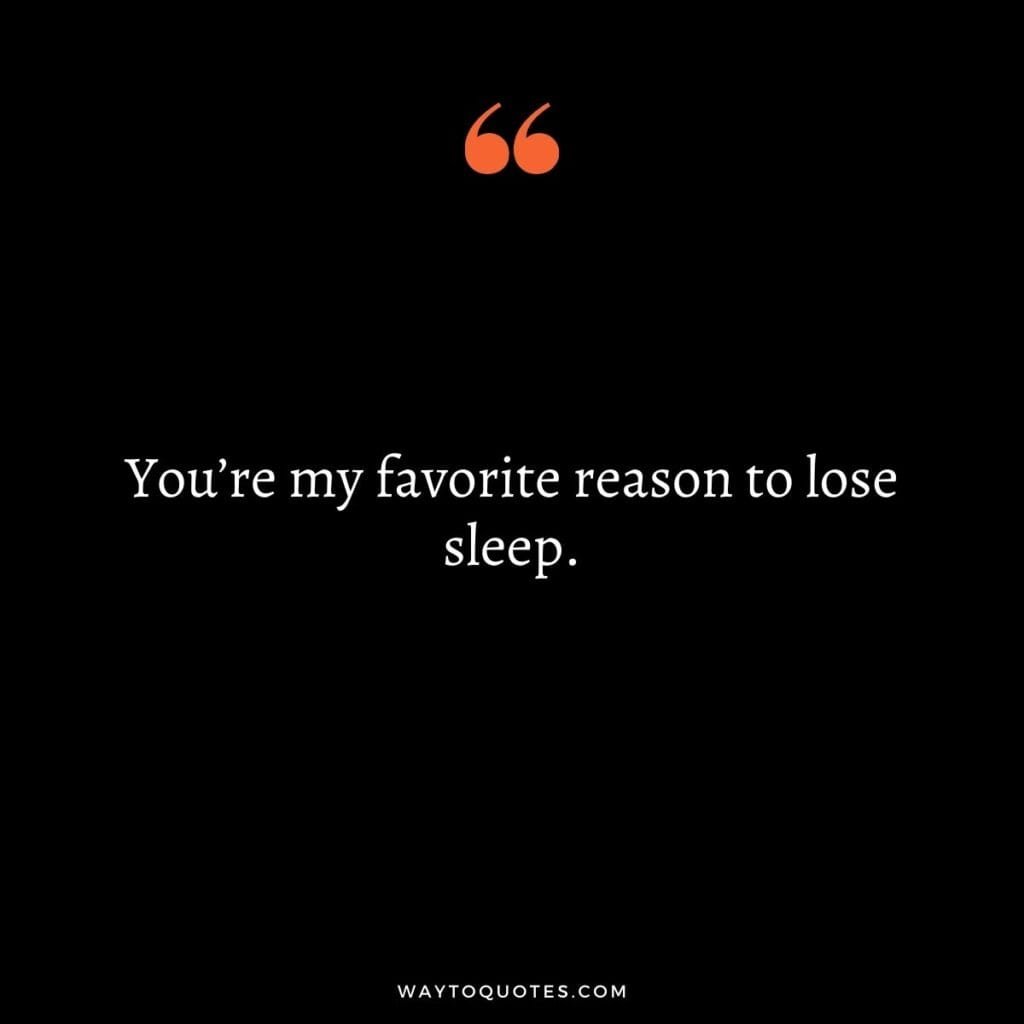 Babies are cutest when they're someone else's problem.
People who say, they sleep like a baby, usually don't have one.
Even when freshly washed and relieved of all obvious confections, children tend to be sticky.

—Fran Lebowitz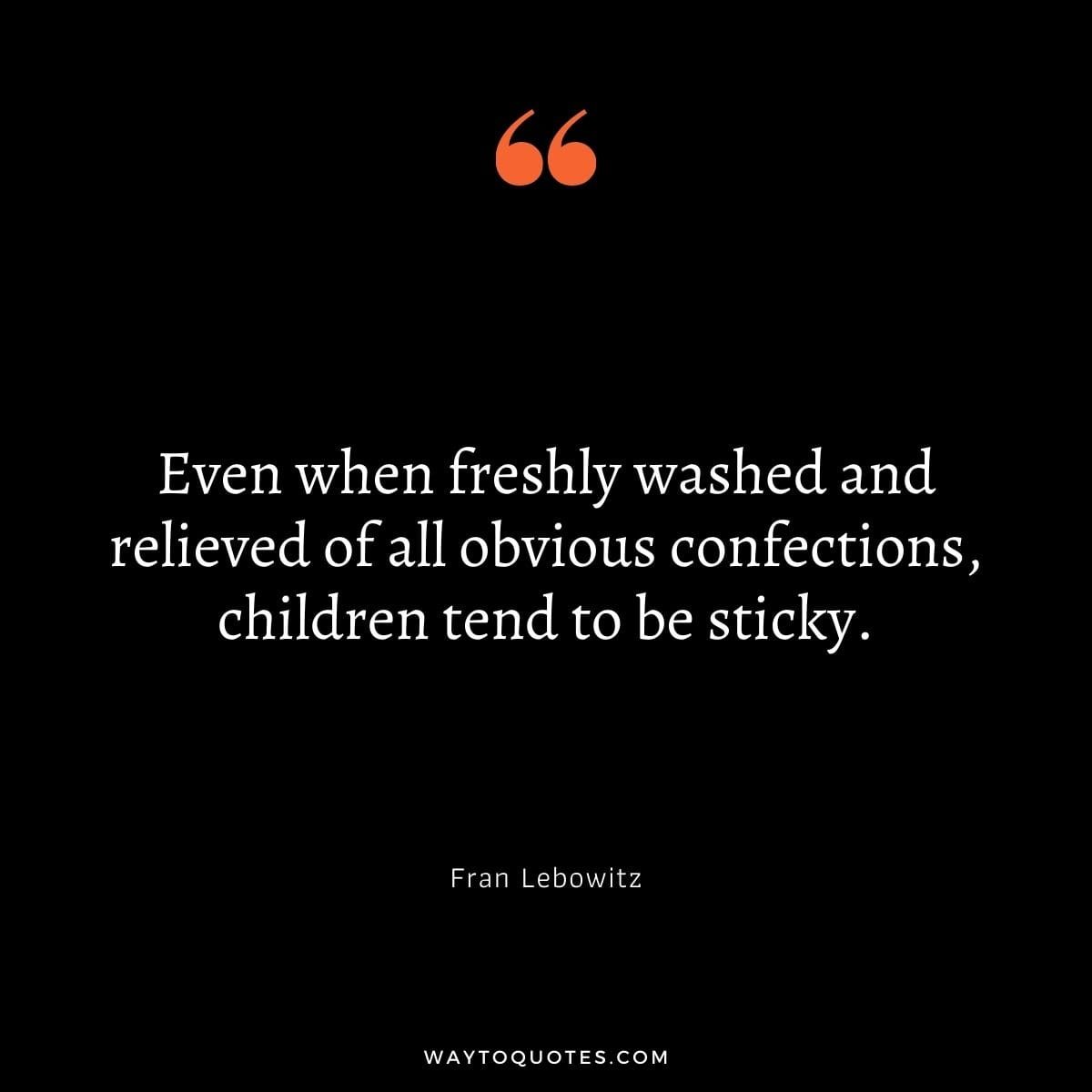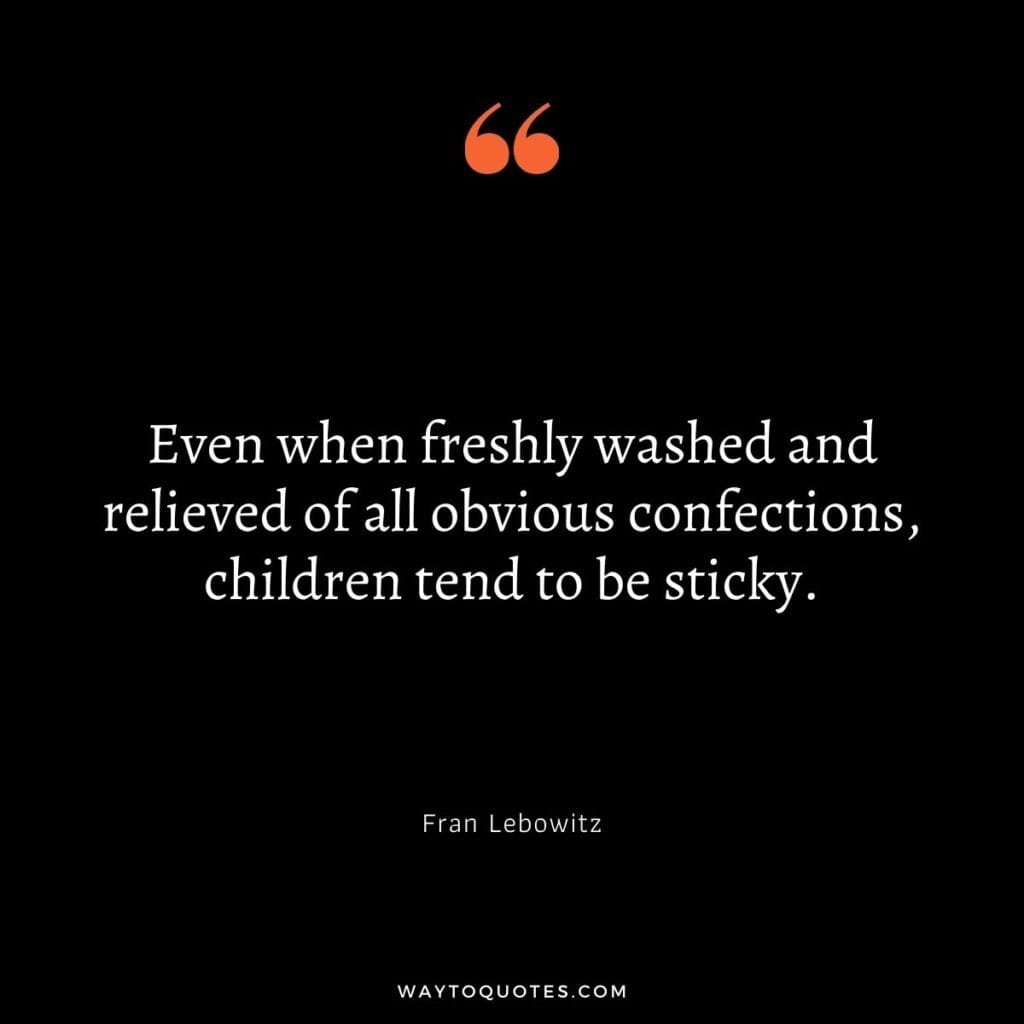 If evolution really works, how come mothers only have two hands?

—Milton Berle

Perfection only exists in babies and pastries.

—Gayle Wray

A parent is someone who carries pictures where their money used to be.
Conclusion
If you are stressed just like every human being and by any chance happen to have a baby around you, just take the parent's permission and hug the baby. And if the baby is a close family member then cuddle. I am not saying that it will cure your stress forever, but in that moment, your stress will surely be cured.
Also read:
Join us on Pinterest and Instagram