Exhaustion is an elongated tiredness that can numb your body, mind, and soul. It can happen because of various reasons like overworking yourself to the point where you can no longer move a finger or clinging on to a lost relationship or hoping for something that seems next to impossible. Situations like this can make anyone want to lie down for eternity. But the only one to keep on living is to unwind yourself and take a break and start anew. And we have brought the best Exhausted Quotes and Sayings that will help you in the process of resting and starting again.
Exhaustion is a state where you will not be able to use properly your brain or your body. But then there can be things that you can do or people that you can talk to so that you get to rest and get some positivity. Life brings to you new beginnings every day and it is a great thing to meet them with a calm and well-rested mind and body.
So make sure to first find the solutions to your exhaustion before going headfirst into anything that can suck your energy out even more. Here are the best Exhaustion Quotes and Sayings to do so:
Exhaustion Quotes
1. "He who talks more is sooner exhausted." – Lao Tzu
2. "Every night her thoughts weighed heavily on her soul but every morning she would get up to fight another day, every night she survived."
3. "On an exhausted field, only weeds grow." – Henryk Sienkiewicz
4. "I am emotionally drained. I can feel myself shutting down."
5. "I'm not lazy. I'm just exhausted from fighting my way through every single day."
6. "Sleep doesn't help if it's your soul that's tired."
7. "My heart is so tired."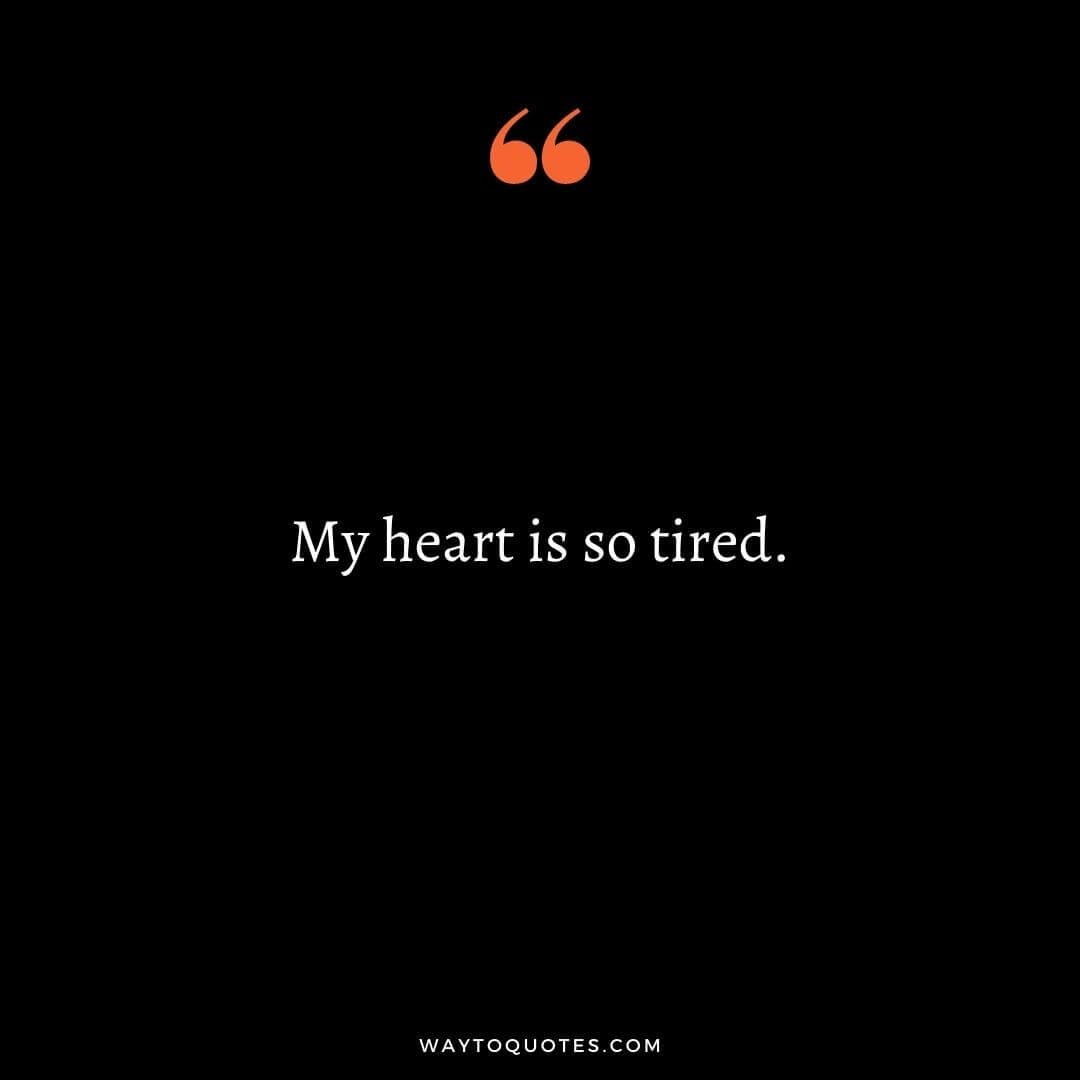 8. "You're exhausted from patterns that seem to resurface and repeat."
9. "Feeling chronically exhausted and totally over it? It's important to know the signs of burnout."
10. "I was so tired today that I actually cried. That is a level of exhaustion that is dangerous and intense."
11. "I'm fucking tired. I am exhausted in the way where my soul needs more rest than my eyes ever will."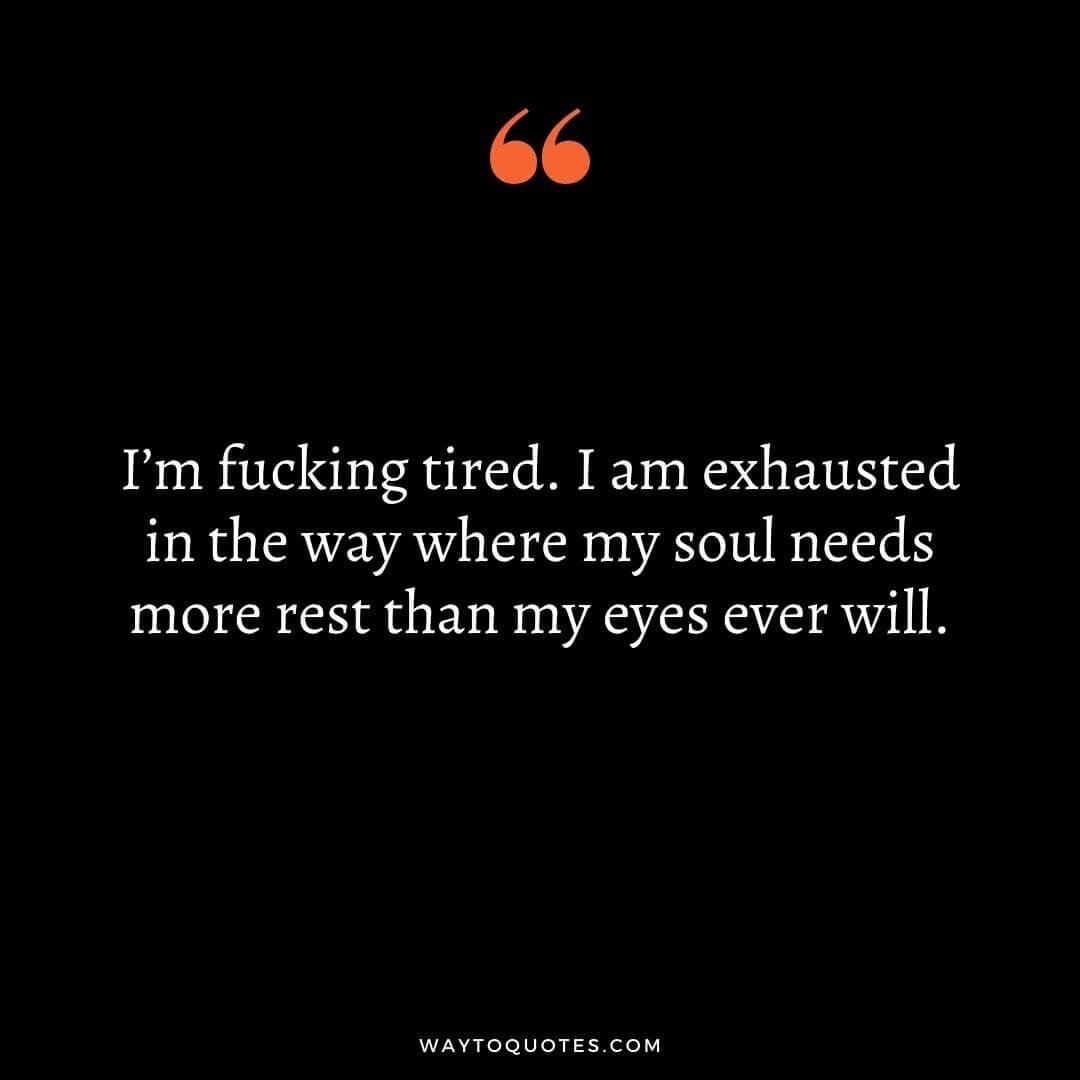 12. "I am a strong person. But every once in a while I would like someone to hold my hand and tell me things are going to be OK."
13. "Sometimes all you can do is lie in bed, and hope to fall asleep before you fall apart."
14. "I am exhausted from trying to be stronger than I feel."
15. "I will breathe, I will think of solutions, I will not let my worry control me, I will not let my stress level break me, I will simply breathe, and it will be okay because I don't quit."
16. "I don't have time for my own mental health because so many other people need me to help them with theirs and it's exhausting. I can't say no."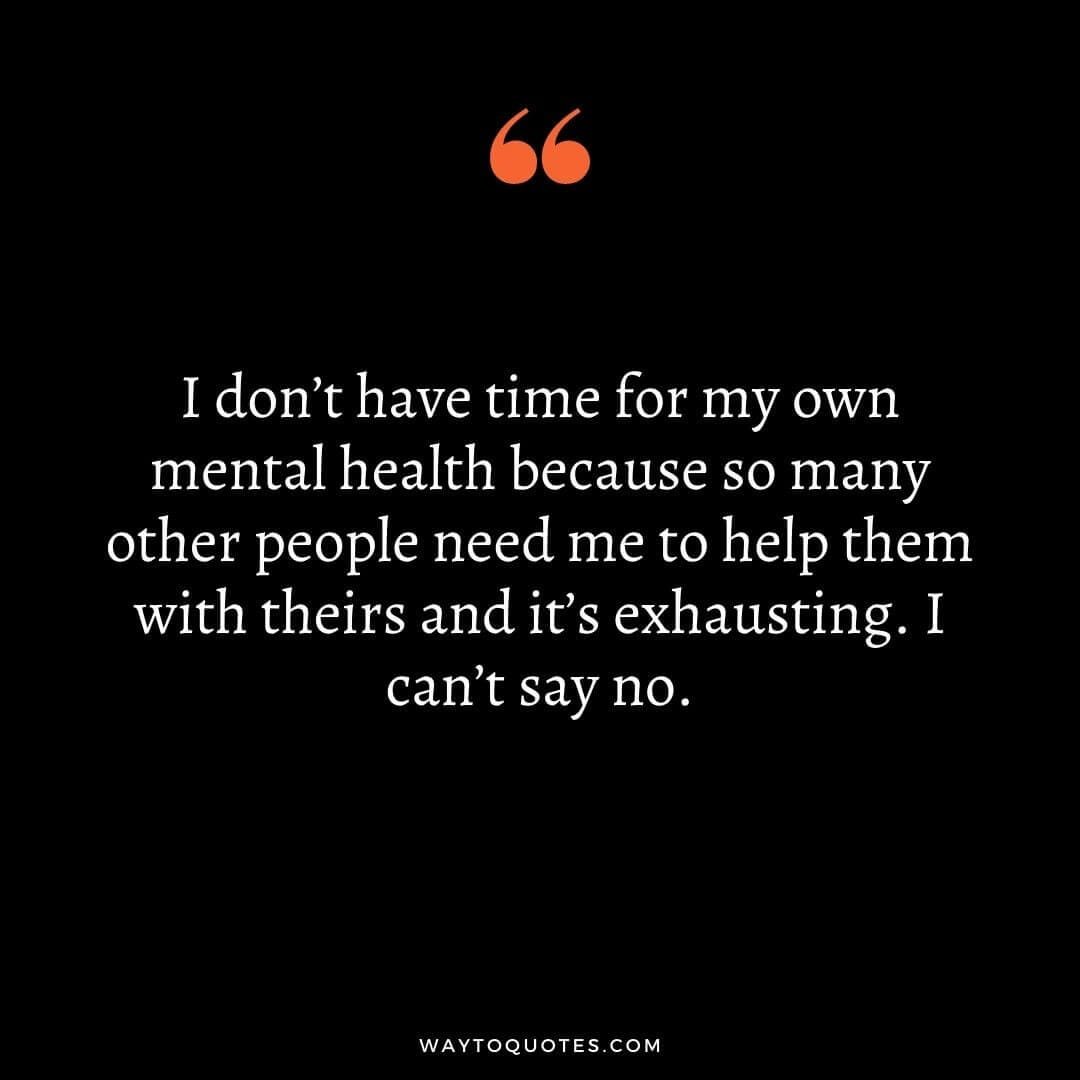 17. "You never get tired unless you stop and take time for it." -Bob Hope
18. "One thing you can't hide – is when you're crippled inside."- John Lennon
19. "I'm physically, mentally, emotionally tired, I feel like I need a break from life. "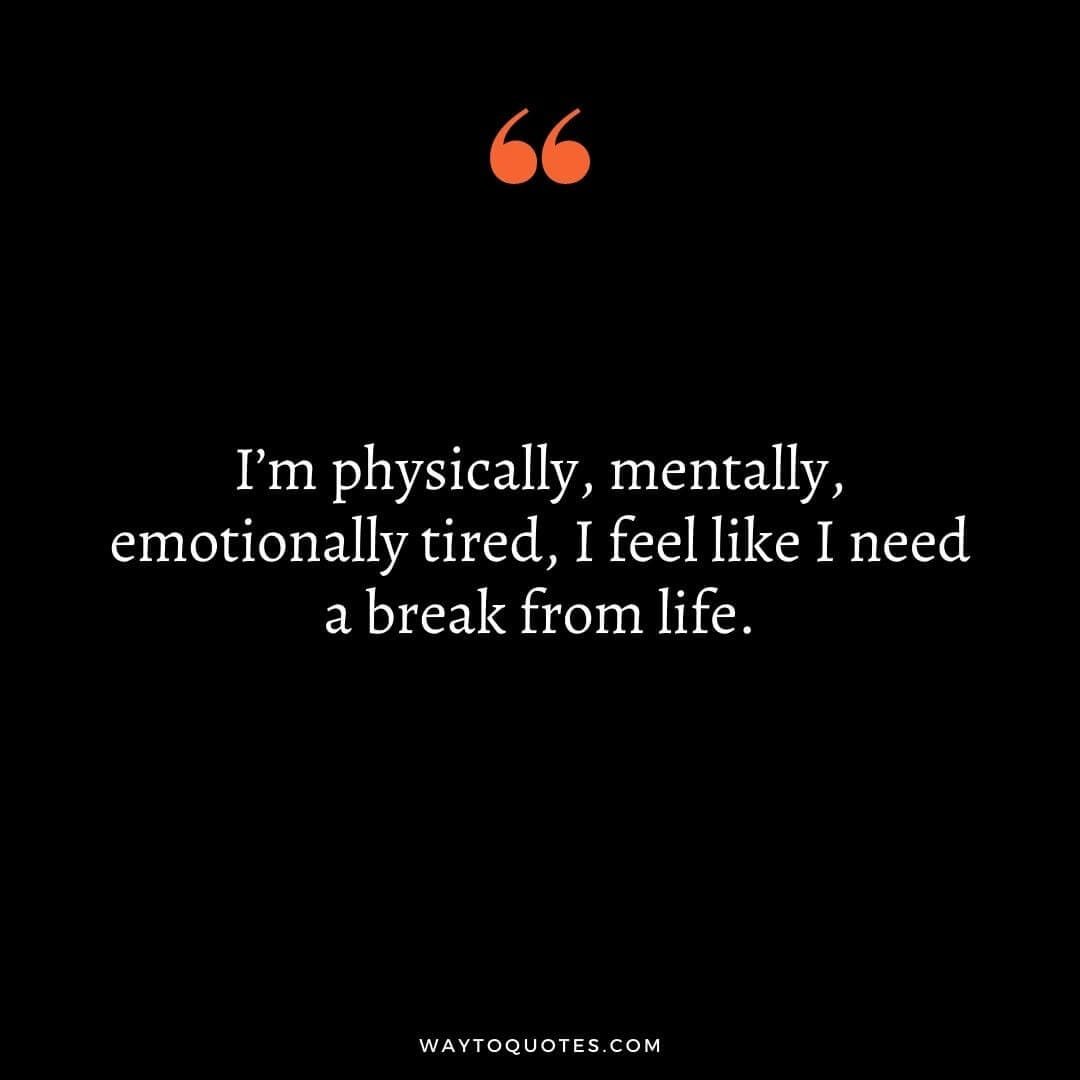 20. "It's mentally exhausting, feeling bad about something you can do nothing about."
21. "I'm not tired of challenges. I'm tired of people challenging me for nothing."–Ces Peta
22. "The only thing more exhausting than having a mental illness is pretending like you don't."
23. "I'm tired of feeling worthless, I'm tired of feeling hopeless, but above all, I'm tired of feeling tired."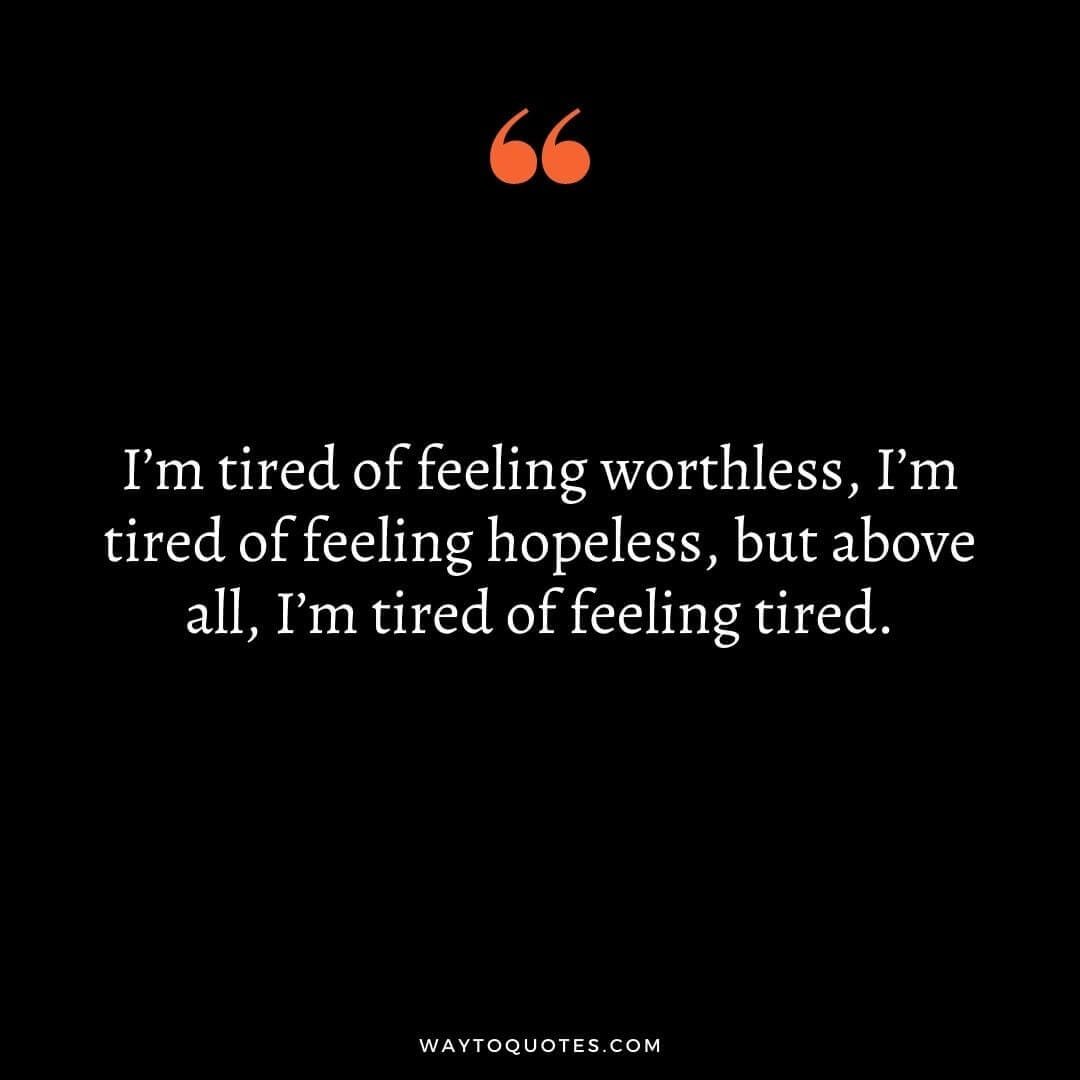 24. "There are two types of tired I suppose, One is the dire need of sleep and the other is the dire need of peace."
25. "Sometimes all you can do is lie in bed, and hope to fall asleep before you fall apart."- William C. Hannan
26. "I am strong, but I am tired, tired of always having to be the strong one, of always having to do the right thing."
27. "Silence doesn't always mean "yes". Sometimes it means, "I'm tired of explaining to people who don't even care to understand."
28. "I don't think people understand how stressful it is to explain what's going on in your head when you don't even understand it yourself."
29. "He was tired, he realized, emotionally and physically. He wanted to lie down and turn off the world and sleep for a week."
30. "I'm tired of pretending to be strong I'm not. I'm hurting so much."
31. "I'd rather be completely exhausted from the hard times which breed success, than well rested from achieving nothing."
32. "A day of worry is more exhausting than a day of work."
33. "It can be exhausting and overwhelming to be in your own skin."
34. "Either come closer or stay away, having you in between is very exhausting."
35. "Gosh being a princess is exhausting."
36. "In a marathon, if you run too fast, you get exhausted. If you run too slow, you never make it." – Uday Kotak
37. "I'm exhausted trying to stay healthy." – Steve Yzerman
38. "I feel exhausted if I teach too long." – Dalai Lama
Mentally Exhausted Quotes
39. "I don't stop when I'm tired. I stop when I'm done."
40. "Apart from being exhausted, financially unstable, nearing a mental breakdown, and being fat, everything is great."
41. "The truth is, I feel broken inside."
42. "And all of a sudden I felt really tired. Like the world had drained me for everything that I had."
43. "Tired of life and things around me."
44. "I'm emotionally and mentally exhausted. I feel like my stress is a permanent part of my being."
45. "Being a hopeless romantic with a sarcastic mind is pretty exhausting."
46. "There's a big difference between empty fatigue and gratifying exhaustion. Life is short. Invest in meaningful activities that move you."
47. "When we hit the lowest point, we are open to the greatest change."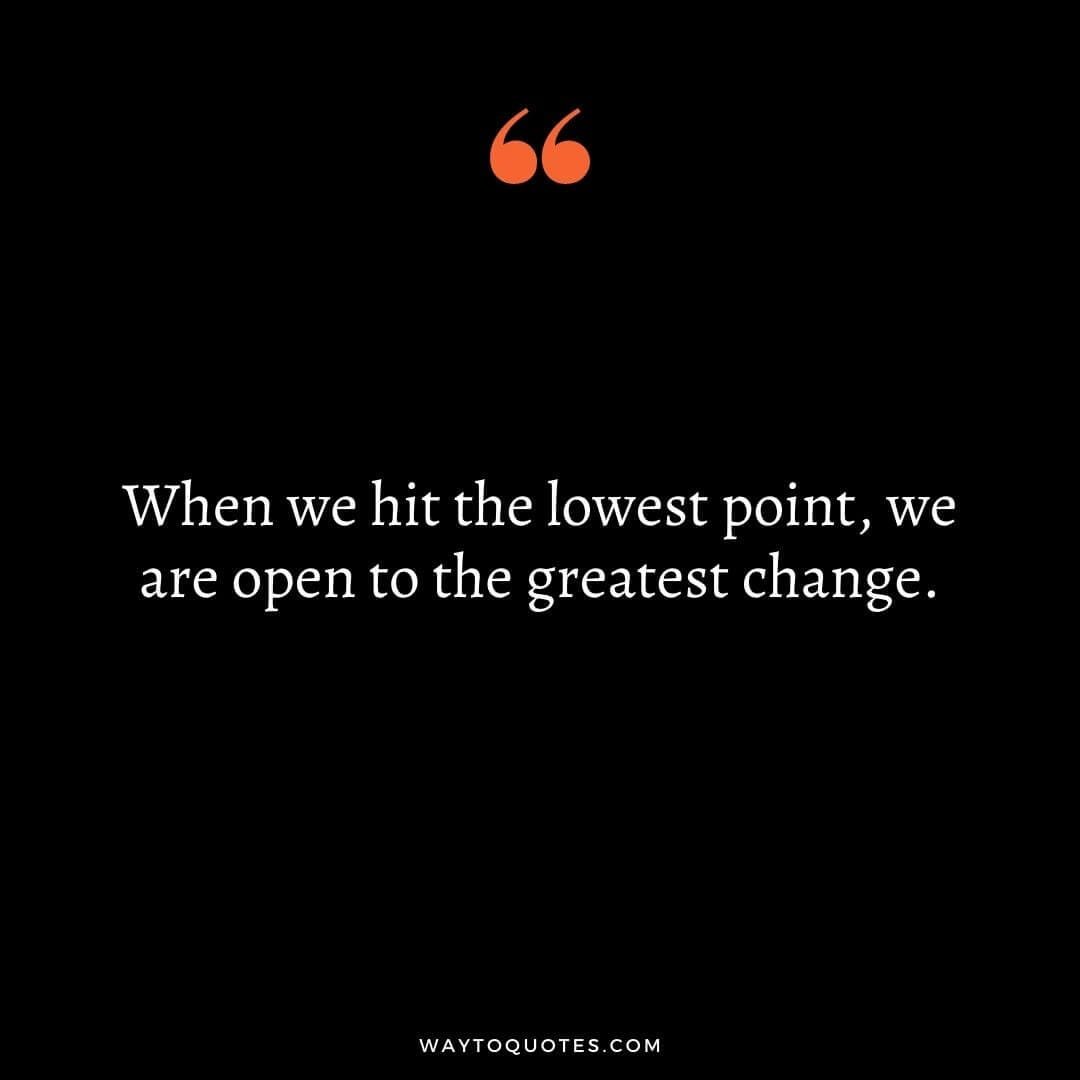 48. "The reason why I keep my feelings to myself is that I can't explain them."
49. "Sad people love the rain because they are no longer crying alone."
50. "Dismiss what insults your soul."
51. "I never wish death upon anyone who wrongs me. I wish for sudden explosive diarrhea while stuck in traffic with frequent sneezes."
52. "That feeling when you're not necessarily sad, but you just feel really empty."
53. "People drain me. That's why I embrace silence and solitude, I can spend days and days on my own without any human contact, not feeling lonely. For even a moment."
54. "Just so tired of being me."
55. "I'm mentally tired with everything in life."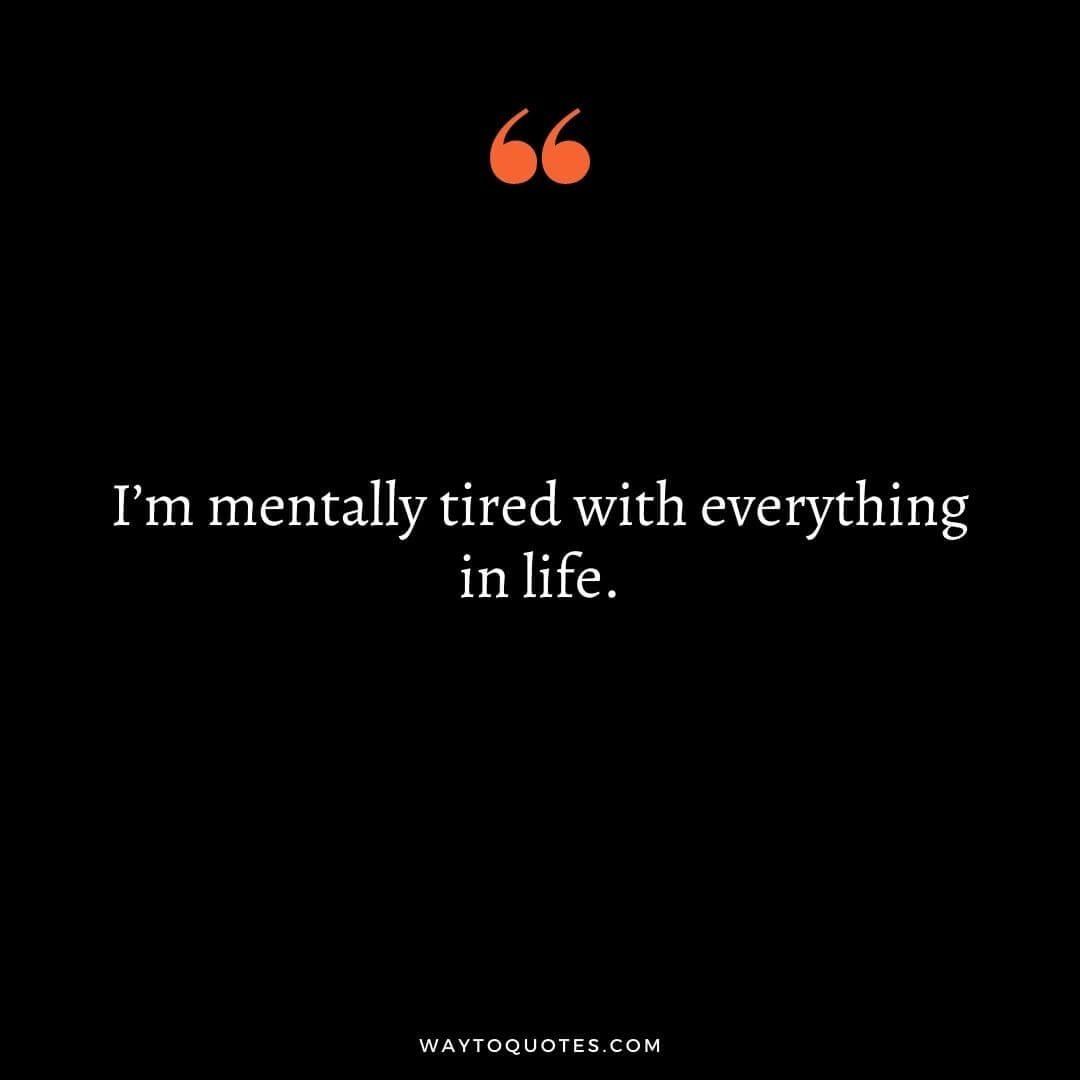 56. "I cannot make anyone understand what is happening inside me."
57. "No amount of sleep in the world could cure the tiredness I feel."
58. "My head is currently a horrible place to be."
59. "I'm tired, I just need a long break from life."
60. "Tired, but mentally."-  Shiquille Williams
61. "You really get tired in one area of your life, and then you start questioning your whole existence."
62. "Tired of giving up everything and ending up with nothing."
63. "Loosing myself, I am drained out of life."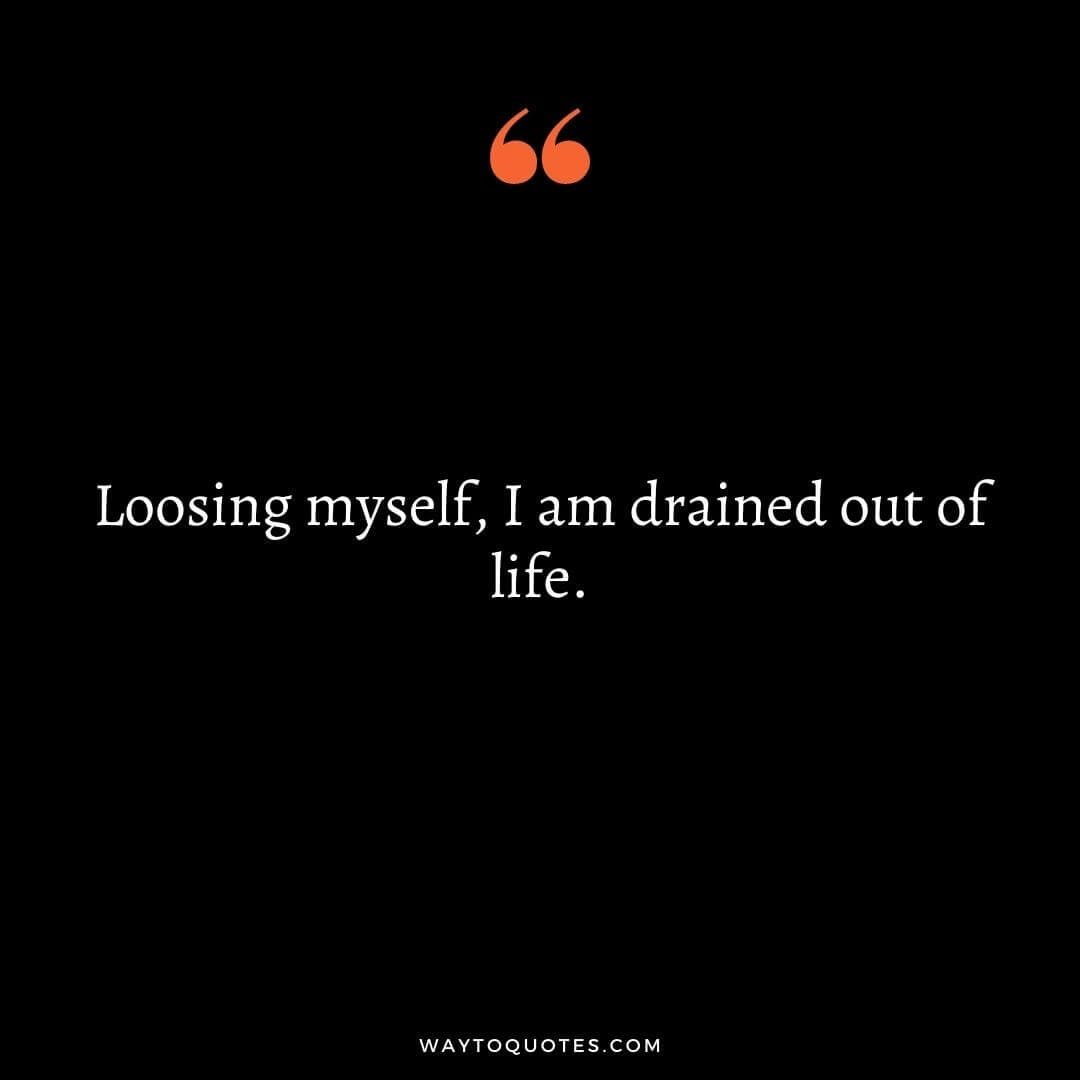 64. "People cry, not because they're weak. It's because they've been strong for too long."- Johnny Depp
65. "You feel fine, and then, when your body can't keep fighting, you don't."- Nicholas Sparks
Conclusion
An exhausted person will not be able to accomplish even one thing correctly so make sure that you are rejuvenated and rested. Take small steps every day, grow your strength every day and get things accomplished every day. And do not forget to take time out for things and people that can help you get off the load of your head.
Also read:
Join us on Pinterest and Instagram