Humans keep searching for inspiration throughout his life. But we fail to understand that, everything around us that makes us move around is an inspiration. Like when we wake up in the morning and get ready to go out to work, because of that sweetheart of ours works at the same office or the colleagues are now part of your amazing friend circle or you are hoping for a promotion the next month or you just in general love your workplace ambiance. So today we have brought the best collection of Short Inspirational Quotes or Inspiration Quotes that will make you appreciate the little inspirations of your life.
Why is inspiration needed?
Whatever a person does in life, is out of inspiration. So get inspired from whatever or whoever you can and keep moving forward.
Where can you find your inspiration?
Inspiration might come from a person you love, a goal you are working on, a group of people who have amazing vibes, a celebrity you follow, or anything of that sort. Or it simply might be there because you continuously want to be a better person than yesterday.
So here is the best collection of Short Inspirational Quotes for you that will work as your inspiration today:
Short Inspirational Quotes
Act as if what you do makes a difference. It does. – William James
Success is not final, failure is not fatal: it is the courage to continue that counts. – Winston Churchill
Never bend your head. Always hold it high. Look the world straight in the eye. – Helen Keller
What you get by achieving your goals is not as important as what you become by achieving your goals. – Zig Ziglar
Believe you can and you're halfway there. – Theodore Roosevelt
When you have a dream, you've got to grab it and never let go. – Carol Burnett
I can't change the direction of the wind, but I can adjust my sails to always reach my destination. – Jimmy Dean
No matter what you're going through, there's a light at the end of the tunnel. – Demi Lovato
It is our attitude at the beginning of a difficult task which, more than anything else, will affect its successful outcome. – William James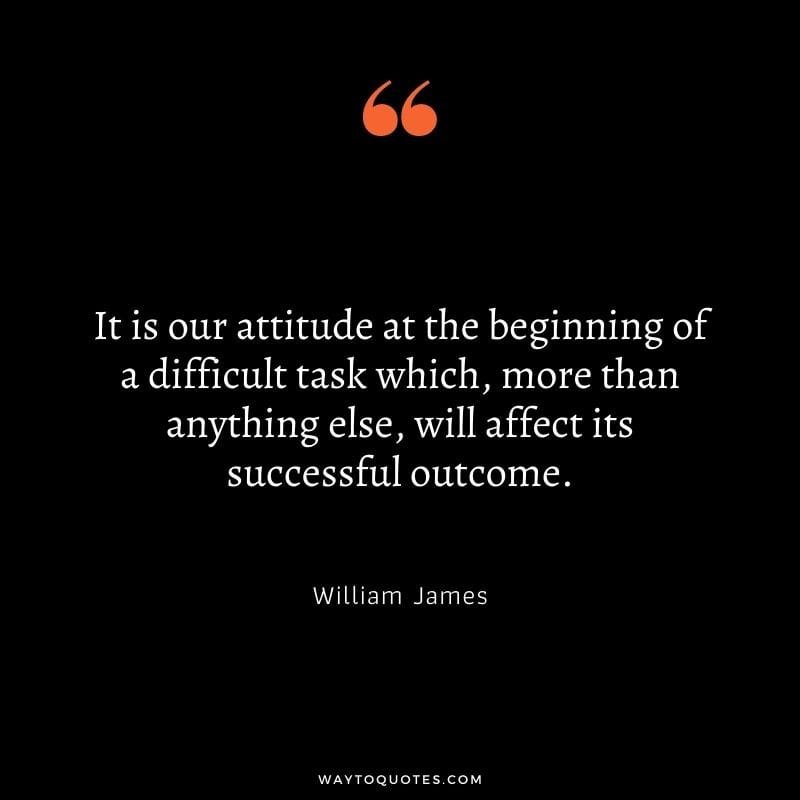 Life is like riding a bicycle. To keep your balance, you must keep moving. – Albert Einstein
Just don't give up trying to do what you really want to do. Where there is love and inspiration, I don't think you can go wrong. – Ella Fitzgerald
Limit your "always" and your "nevers." – Amy Poehler​​
Nothing is impossible. The word itself says "I'm possible!" – Audrey Hepburn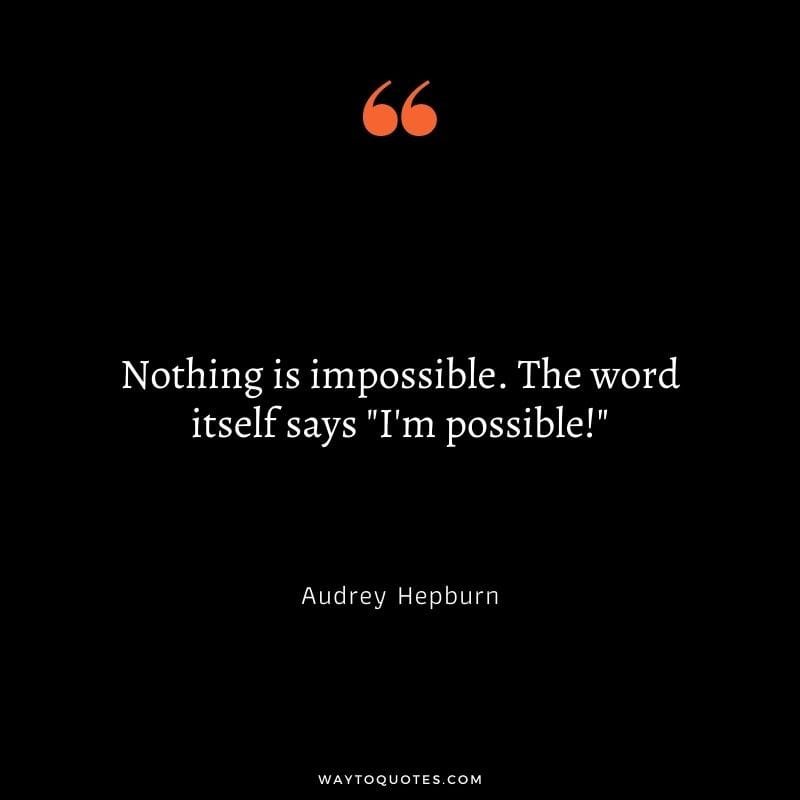 You are never too old to set another goal or to dream a new dream. – C.S. Lewis
Try to be a rainbow in someone else's cloud. – Maya Angelou
You do not find the happy life. You make it. – Camilla Eyring Kimball
Inspiration comes from within yourself. One has to be positive. When you're positive, good things happen. – Deep Roy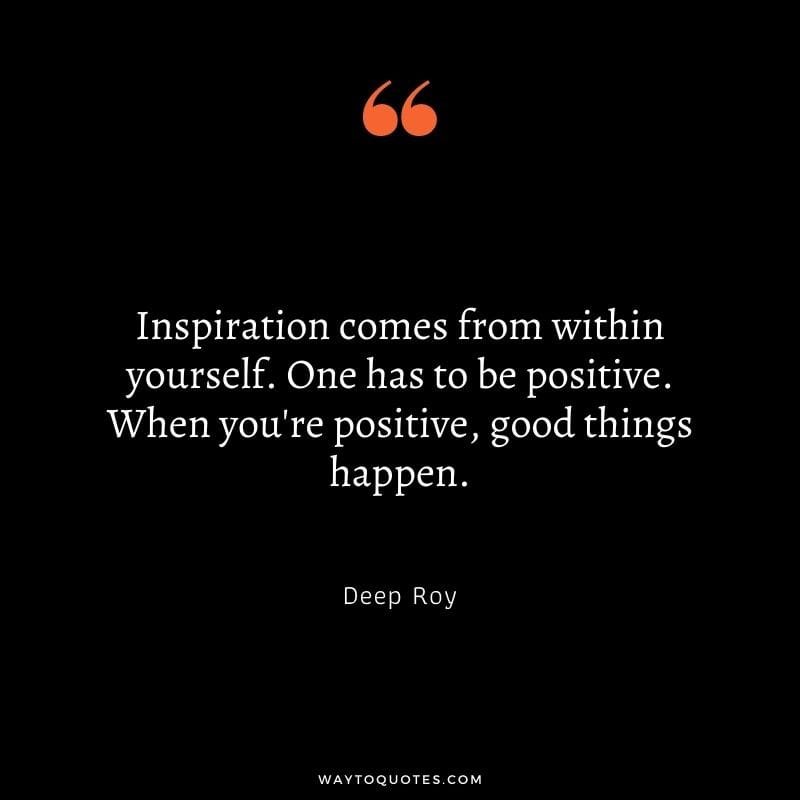 Sometimes you will never know the value of a moment, until it becomes a memory. – Dr. Seuss
The most wasted of days is one without laughter. – E. E. Cummings
You must do the things you think you cannot do. – Eleanor Roosevelt
It isn't where you came from. It's where you're going that counts. – Ella Fitzgerald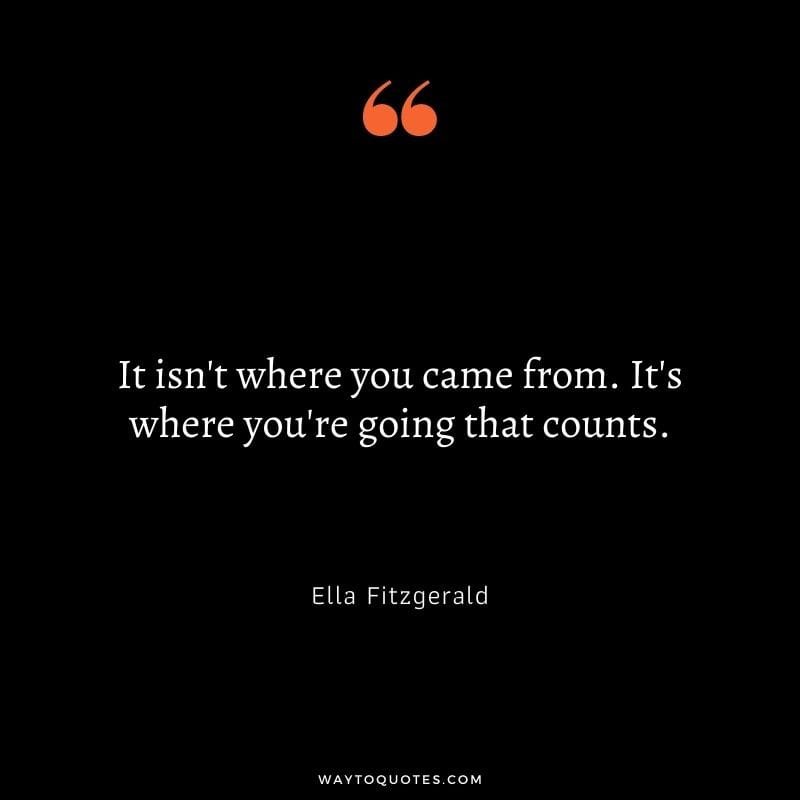 It is never too late to be what you might have been. – George Eliot
Stay close to anything that makes you glad you are alive. – Hafez
You get what you give. – Jennifer Lopez
Some people look for a beautiful place. Others make a place beautiful. – Hazrat Inayat Khan
Happiness often sneaks in through a door you didn't know you left open. – John Barrymore
We must be willing to let go of the life we planned so as to have the life that is waiting for us. – Joseph Campbell
Happiness is not by chance, but by choice. – Jim Rohn
Life changes very quickly, in a very positive way, if you let it. – Lindsey Vonn
Keep your face to the sunshine and you cannot see a shadow. – Helen Keller
Never limit yourself because of others' limited imagination; never limit others because of your own limited imagination. – Mae Jemison
Be the change that you wish to see in the world. – Mahatma Gandhi
Let us make our future now, and let us make our dreams tomorrow's reality. – Malala Yousafzai
You don't always need a plan. Sometimes you just need to breathe, trust, let go and see what happens. – Mandy Hale
If I cannot do great things, I can do small things in a great way. – Martin Luther King Jr.
My mission in life is not merely to survive, but to thrive. – Maya Angelou
You are enough just as you are. – Meghan Markle
The bad news is time flies. The good news is you're the pilot. – Michael Altshuler
Spread love everywhere you go. – Mother Teresa​
Keep your face always toward the sunshine, and shadows will fall behind you. – Walt Whitman
The best way to get started is to quit talking and begin doing. – Walt Disney
People who are crazy enough to think they can change the world, are the ones who do. – Rob Siltanen
Light tomorrow with today! – Elizabeth Barrett Browning
For every reason it's not possible, there are hundreds of people who have faced the same circumstances and succeeded. – Jack Canfield
We generate fears while we sit. We overcome them by action. – Dr. Henry Link
The only limit to our realization of tomorrow will be our doubts of today. – Franklin D. Roosevelt
There are two ways of spreading light: to be the candle or the mirror that reflects it. – Edith Wharton
Memories of our lives, of our works and our deeds will continue in others. – Rosa Parks
Today's accomplishments were yesterday's impossibilities. – Robert H. Schuller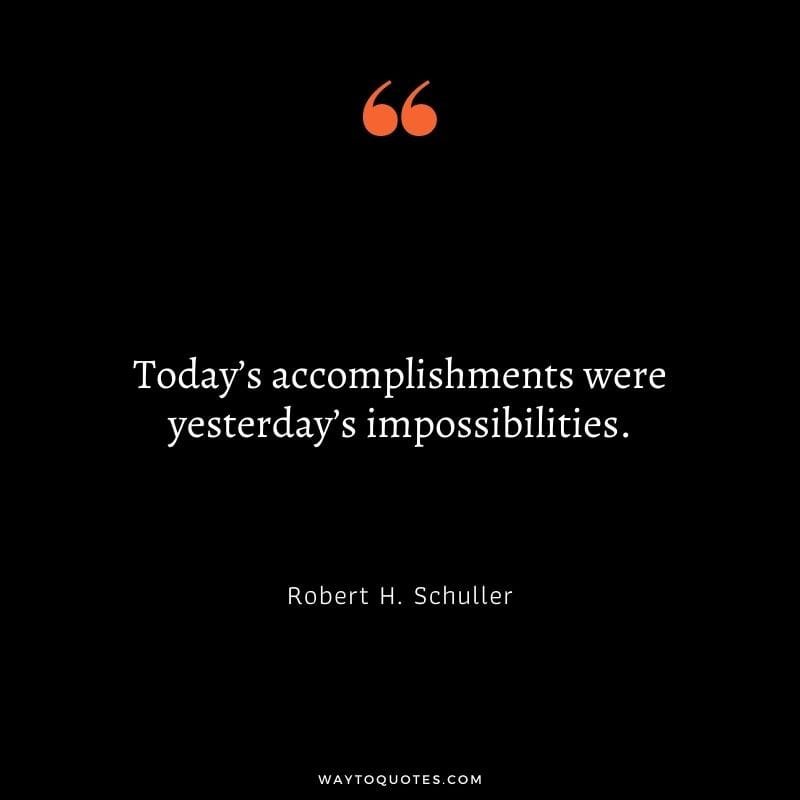 Ambition is the path to success. Persistence is the vehicle you arrive in. – Bill Bradley
Give it your all. Whatever work you do, do it to the best of your ability. – Jerry Dorsman and Bob Davis
When ordinary people decide to step out and be part of something big, that's when they become extraordinary. – Brett Harris
Inspiration responds to our attentiveness in various and sometimes unexpected ways. – Wayne W. Dyer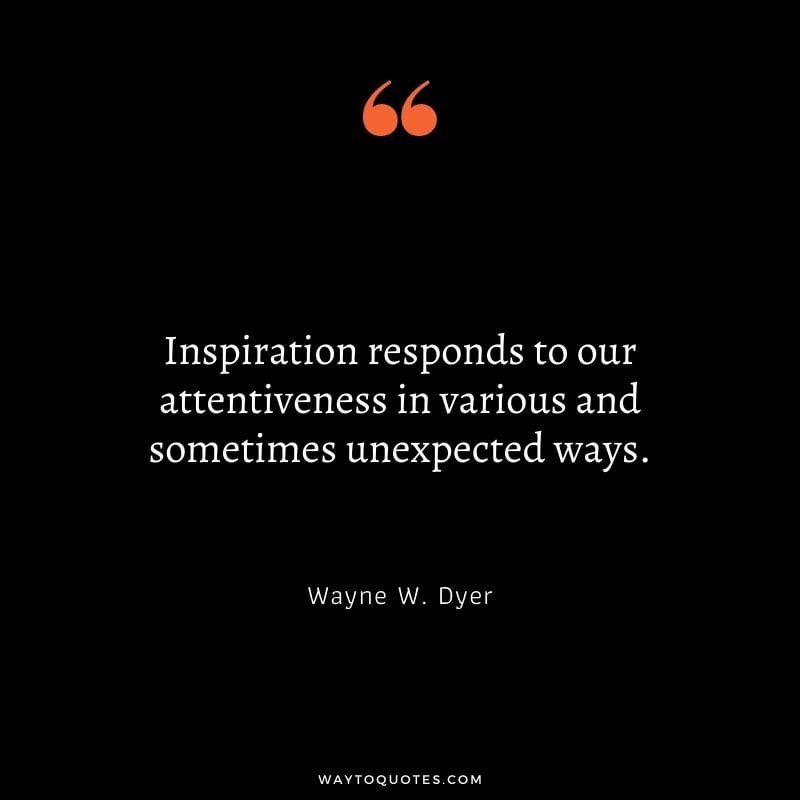 Words can inspire, thoughts can provoke, but only action truly brings you closer to your dreams. – Brad Sugars
Having a specific meaning and purpose in your life helps to encourage you towards living a fulfilling and inspired life. – Vic Johnson
One must not focus on the risk of saying, "Yes." The greater risk is missing opportunities by saying, "No." – Charles Sullivan
When you see the world through serene eyes, you generate peace wherever you go. – Jerry Dorsman and Bob Davis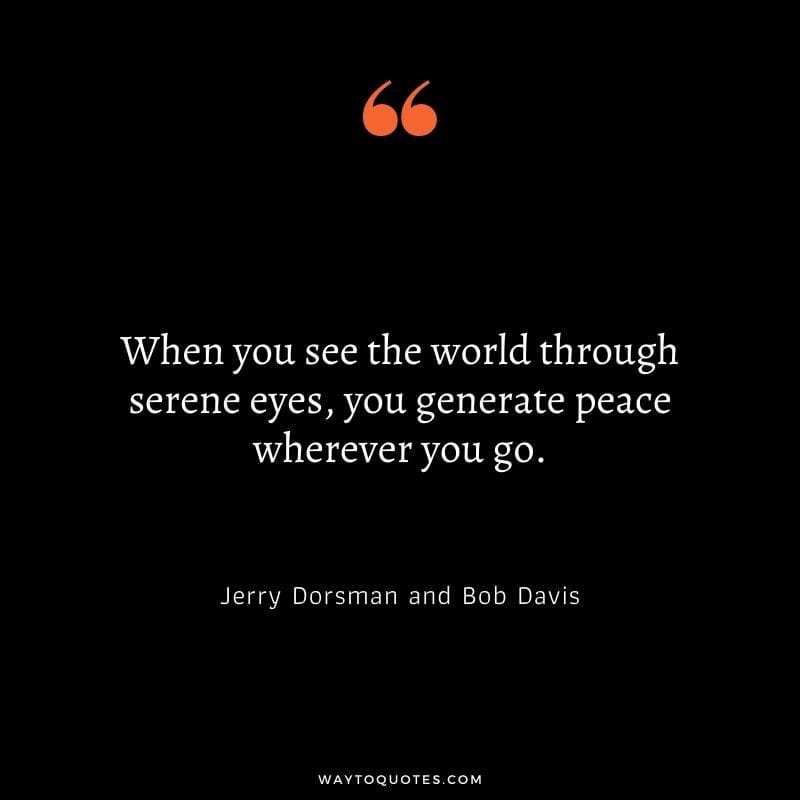 You are always stronger and more resourceful than you give yourself credit for. – Rob Moore
Whenever you see a successful business, someone once made a courageous decision. – Peter F Drucker
Conclusion
We keep searching for the big inspiration that will make us move mountains and we altogether ignore all the little inspirations that make us live life. Even words can inspire you, so we have tried to gather the most inspirational words from all around the globe that will inspire you today and tomorrow. So keep growing and keep glowing.
Also read:
Join us on Pinterest and Instagram