The 6th month of the year brings the peak of summer, and a great time to enjoy melons, pool, beach day, ice creams and some exotic tropical fruit that is almost too expensive to fit in our grocery budget, but we would suggest to go for it as it would most probably taste and feel like heaven. And along with your exotic explorations, also take a look at these June Quotes and Sayings that are chill as the winter winds.
June, along with being too hot to handle, also has the longest day of the year that is 21st of June. Can you imagine being burning from sun and that too for an extended period of time? Sounds cruel and that is why June also offers some cool things like an opportunity to enroll in your nearest swimming pool, or going to the beach with the family or friends, or at least spending hours in your backyard plastic pool.
Also this is a great time to lie down outside under the stars and tell horror stories to your people. So make most of your June with these breezy June Quotes and Sayings, and also, drink a lot of fluids:
June Quotes
1. "Green was the silence, wet was the light, the month of June trembled like a butterfly." – Pablo Neruda
2. "Today has been a day dropped out of June into April." – L.M. Montgomery
3. "I was born in June, so I like summer, and my favourite part of a sunny day is when the sun sets." – Jorja Smith
4. "It is dry, hazy June weather. We are more of the earth, farther from heaven these days." – Henry David Thoreau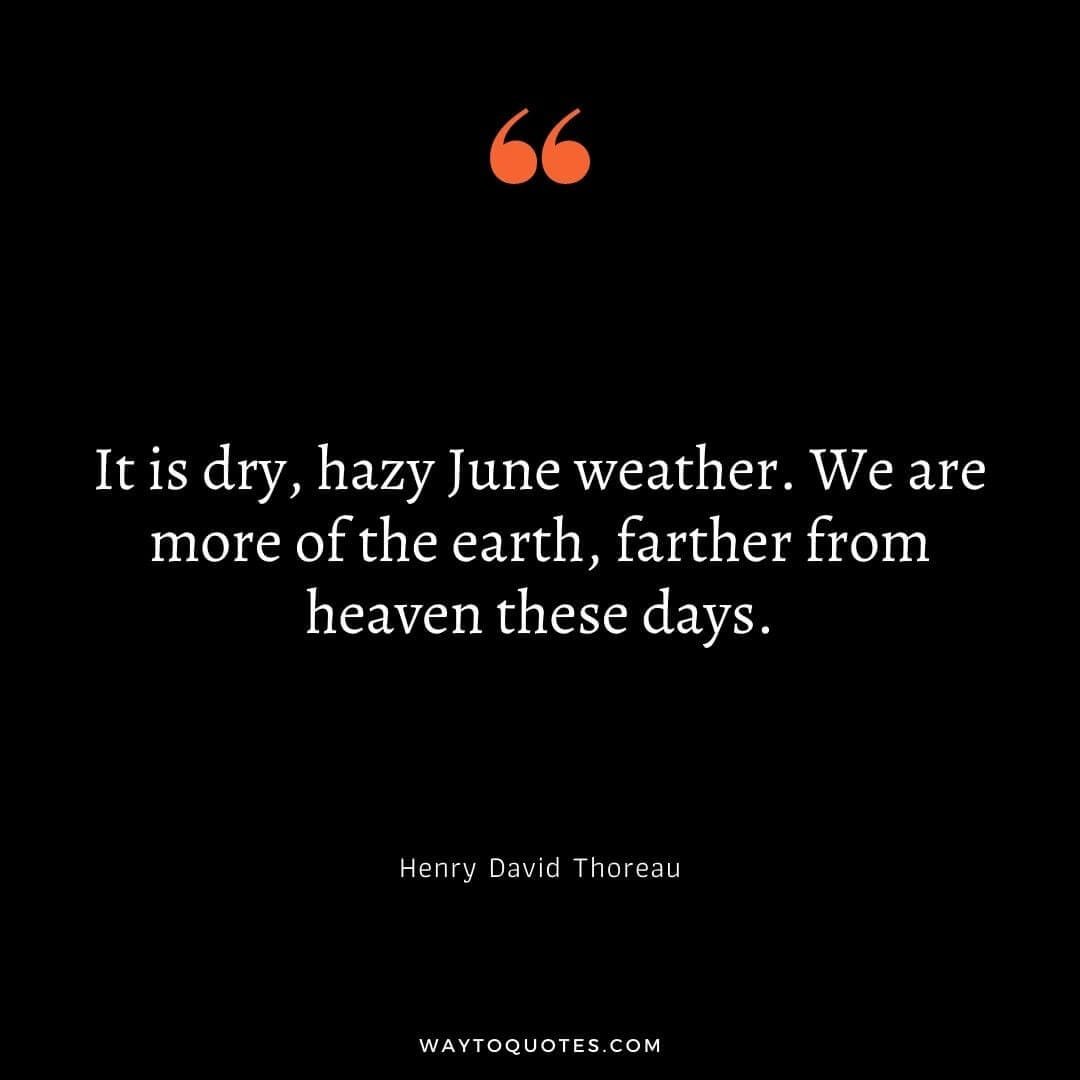 5. "It was June, and the world smelled of roses. The sunshine was like powdered gold over the grassy hillside." – Maud Hart Lovelace
6. "June suns, you cannot store them." – A.E. Housman
7. "I wonder what it would be like to live in a world where it was always June." – L. M. Montgomery
8. "June had drawn out every leaf on the trees." – Virginia Woolf
9. "At midnight, in the month of June, I stand beneath the mystic moon." – Edgar Allen Poe
10. "If a June night could talk, it would probably boast it invented romance." – Hal Borland
11. "Queens are born in June." – Unknown
12. "People don't notice whether it's winter or summer when they're happy." – Anton Chekhov
13. "One benefit of summer was that each day we had more light to read by." – Jeannette Walls
14. "And what is so rare as a day in June? Then, if ever, come perfect days." – James Russell Lowell
15. "Spring being a tough act to follow, God created June." – Al Bernstein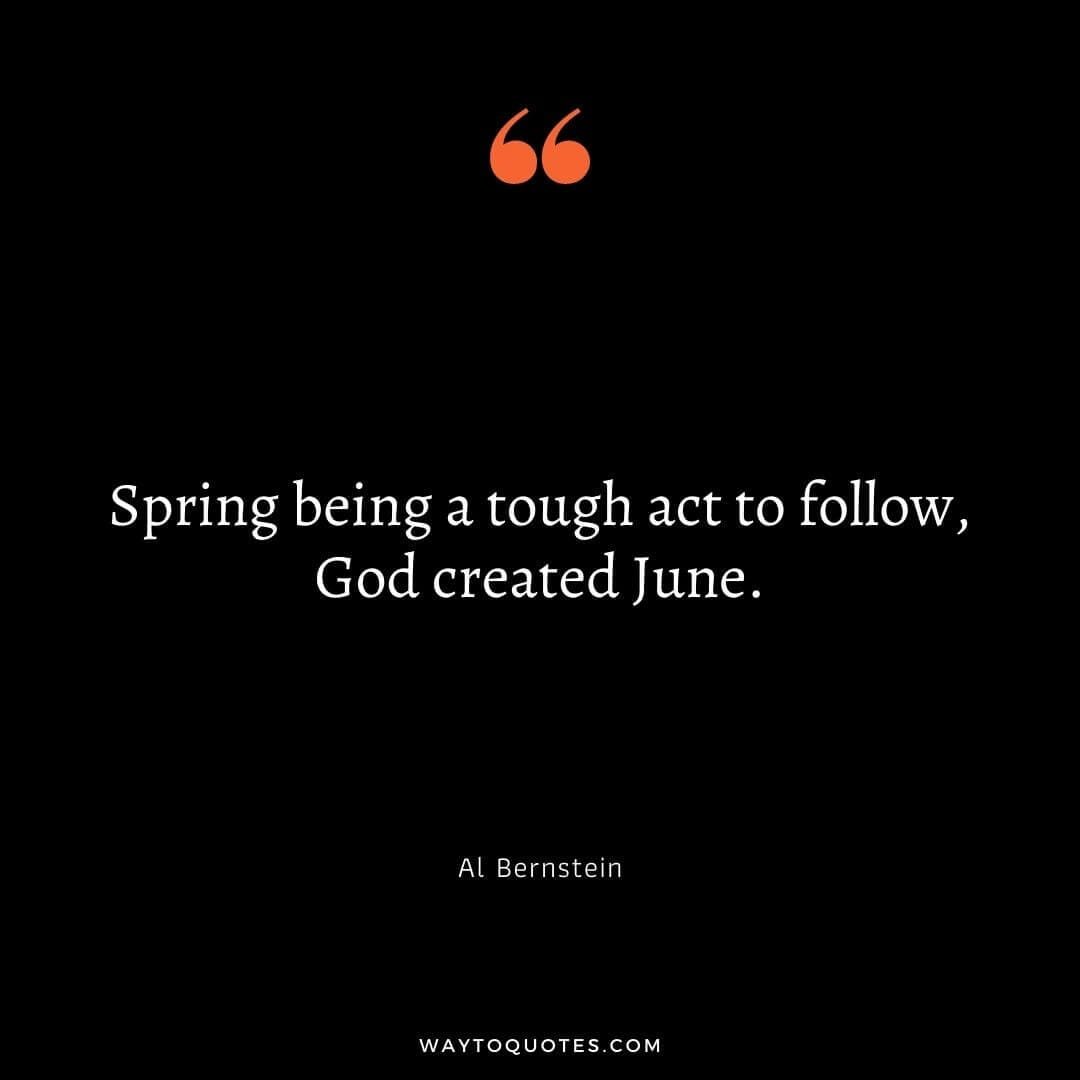 16. "June falls asleep upon her bier of flowers." – Lucy Larcom
17.  "All June I bound the rose in sheaves. Now, rose by rose, I strip the leaves." – Robert Browning
18. "June has never looked more beautiful than she does now, unadorned and honest, vulnerable yet invincible." – Marie Lu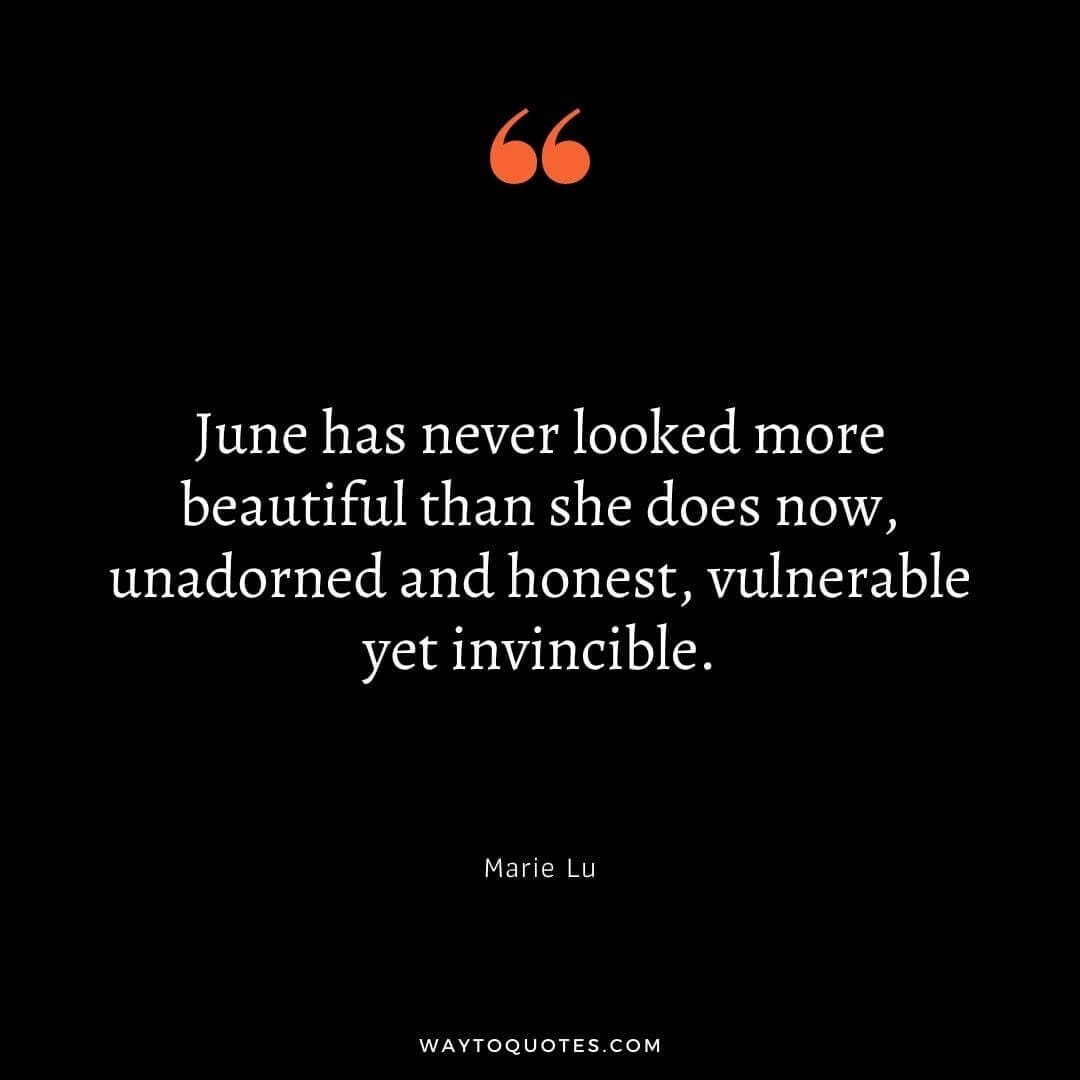 19. "Do what we can, summer will have its flies." – Ralph Waldo Emerson
20. "It is June. I am tired of being brave." – Anne Sexton
21. "I know well that the June rains just fall." – Onitsura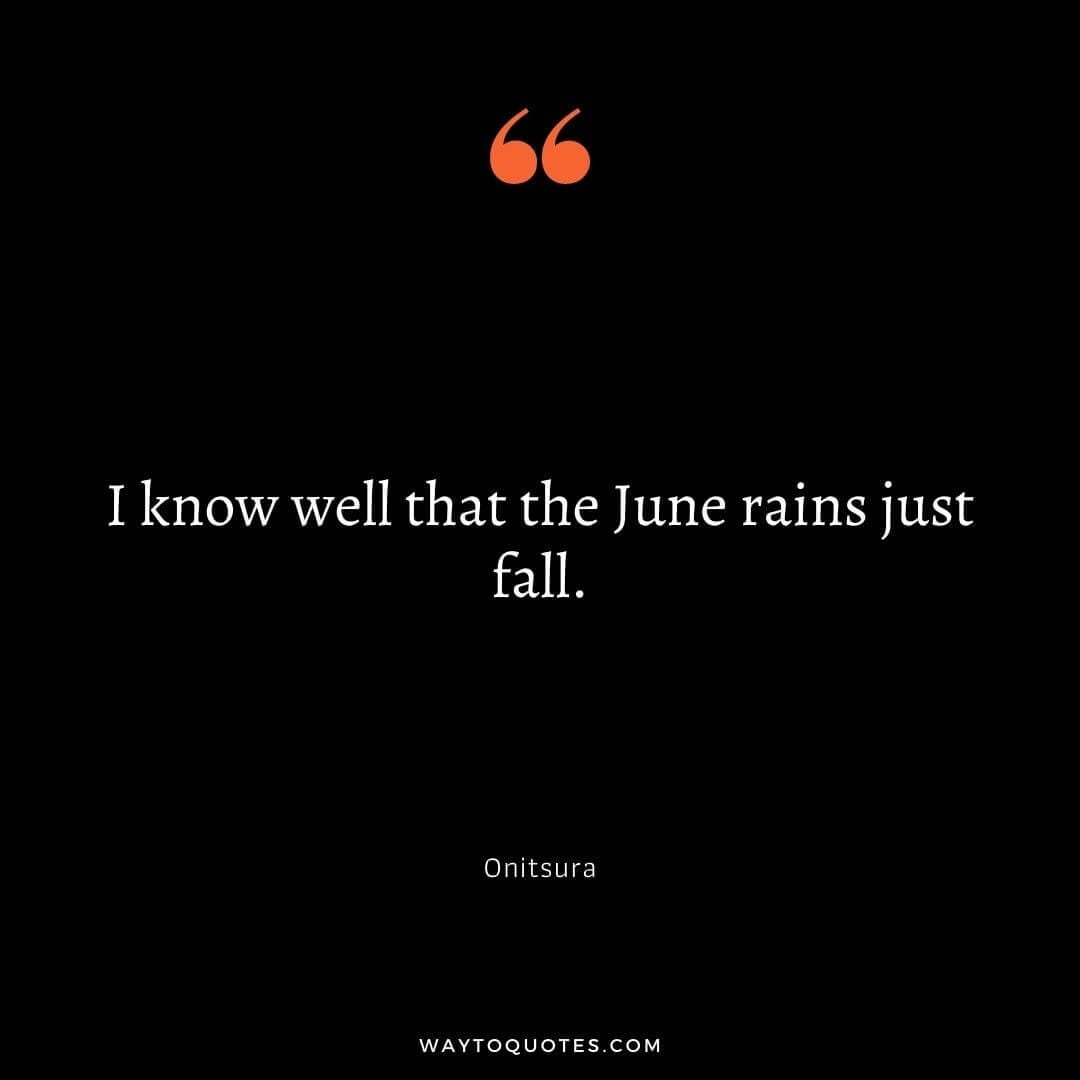 22. "June, July, all through the warm months she hibernated like a winter animal who did not know spring had come and gone." – Truman Capote
23. "Of course, fresh flowers are the answer to any June gloom you may be feeling. Flowers really do solve all problems." – Mia Moretti
24. "In June the bush we call alder was heavy, listless, its leaves studded with galls, growing wherever we didn't want it." – Denise Levertov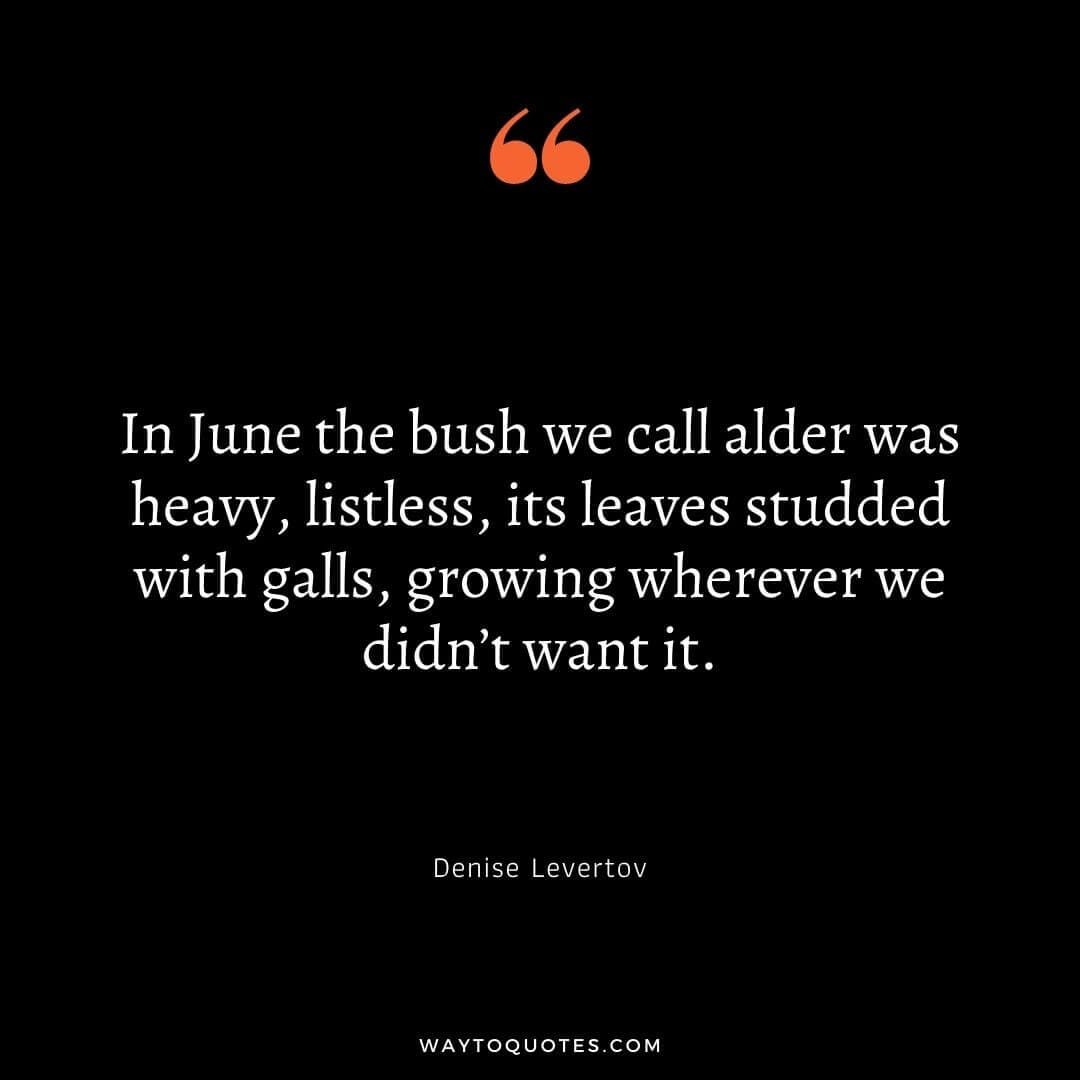 25. "And that sweet city with her dreaming spires, She needs not June for beauty's heightening." – Matthew Arnold
26. "It's June in January Because I'm in love It always is spring in my heart with you in my arms." – Leo Robin
27. "We spent June and July in the Rockies, growing stronger, feeling feral in the untamed range of mountains." – Aspen Matis
28. "June is bustin' out all over."  – Oscar Hammerstein II
29. "Spring being a tough act to follow, God created June." – Al Bernstein
30. "June brings tulips, lilies, roses. Fills the children's hands with posies." – Sara Coleridge
Positive Quotes For June
31. "My life, I realize suddenly, is July. Childhood is June, and old age is August, but here it is, July, and my life, this year, is July inside of July." – Rick Bass
32. "To read a poem in January is as lovely as to go for a walk in June." – Jean-Paul Satre
33. "I was a lousy hitter in May doing the same things that made me a great hitter in June." – Carl Yastrzemski
34. "June is the time for being in the world in new ways, for throwing off the cold and dark spots of life." – Joan D. Chittister
35. "It is the month of June, The month of leaves and roses. When pleasant sights salute the eyes and pleasant scents the noses." – Nathaniel Parker Willis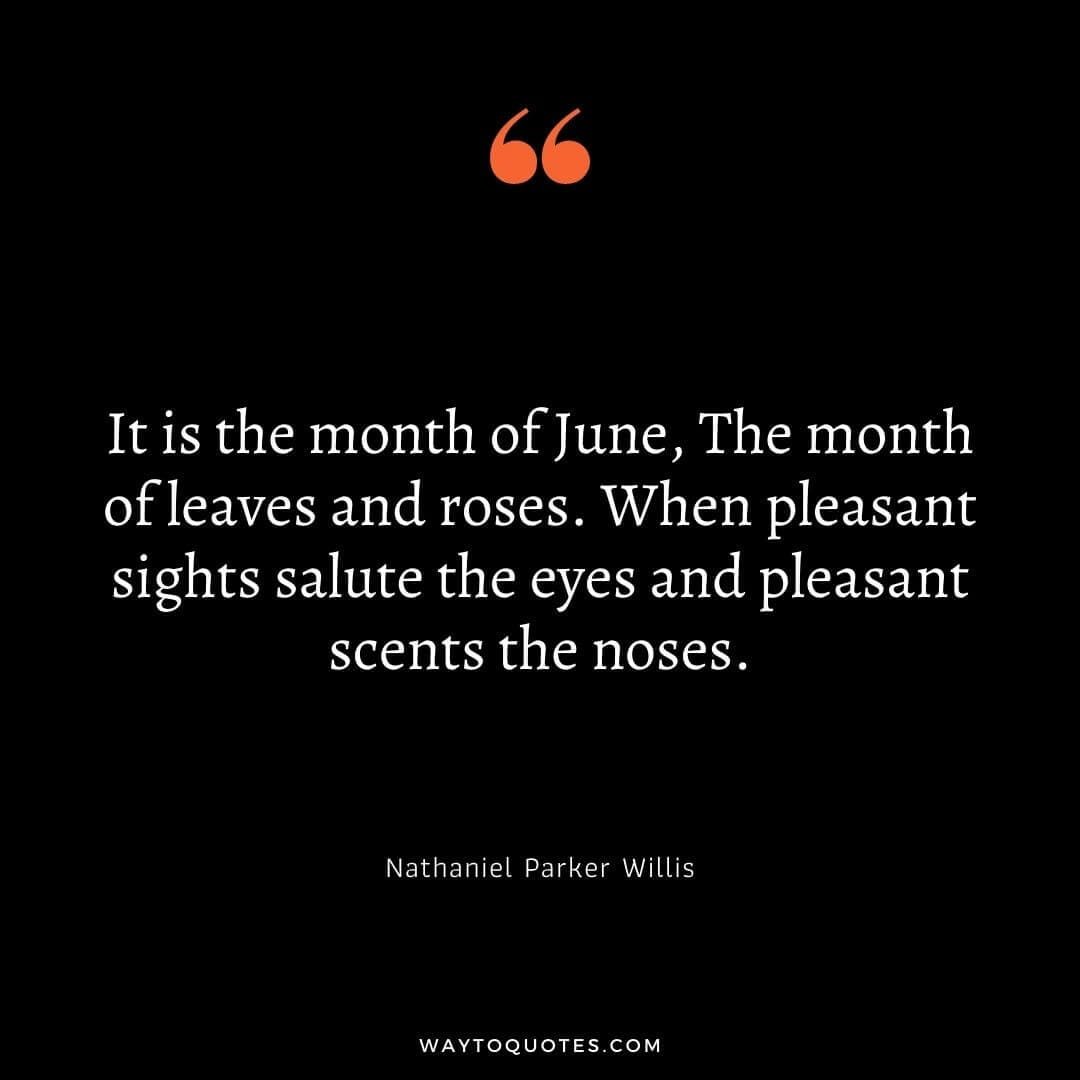 36. "Summer is a promissory note signed in June, its long days spent and gone before you know it, and due to be repaid next January." – Hal Borland
37. "If I had Aladdin's lamp and the usual three wishes, the first would always be, 'Give me the first day of June." – Gladys Taber
38. "Long about knee-deep in June, 'Bout the time strawberries melts On the vine." – James Whitcomb Riley
39. "I always see the evening when we met-The first of June baptized in tender rain-" – Claude McKay
40. "Everything good, everything magical happens between the months of June and August." – Jenny Han
Summer June Quotes
41. "It is better to be a young June bug than an old bird of paradise." – Mark Twain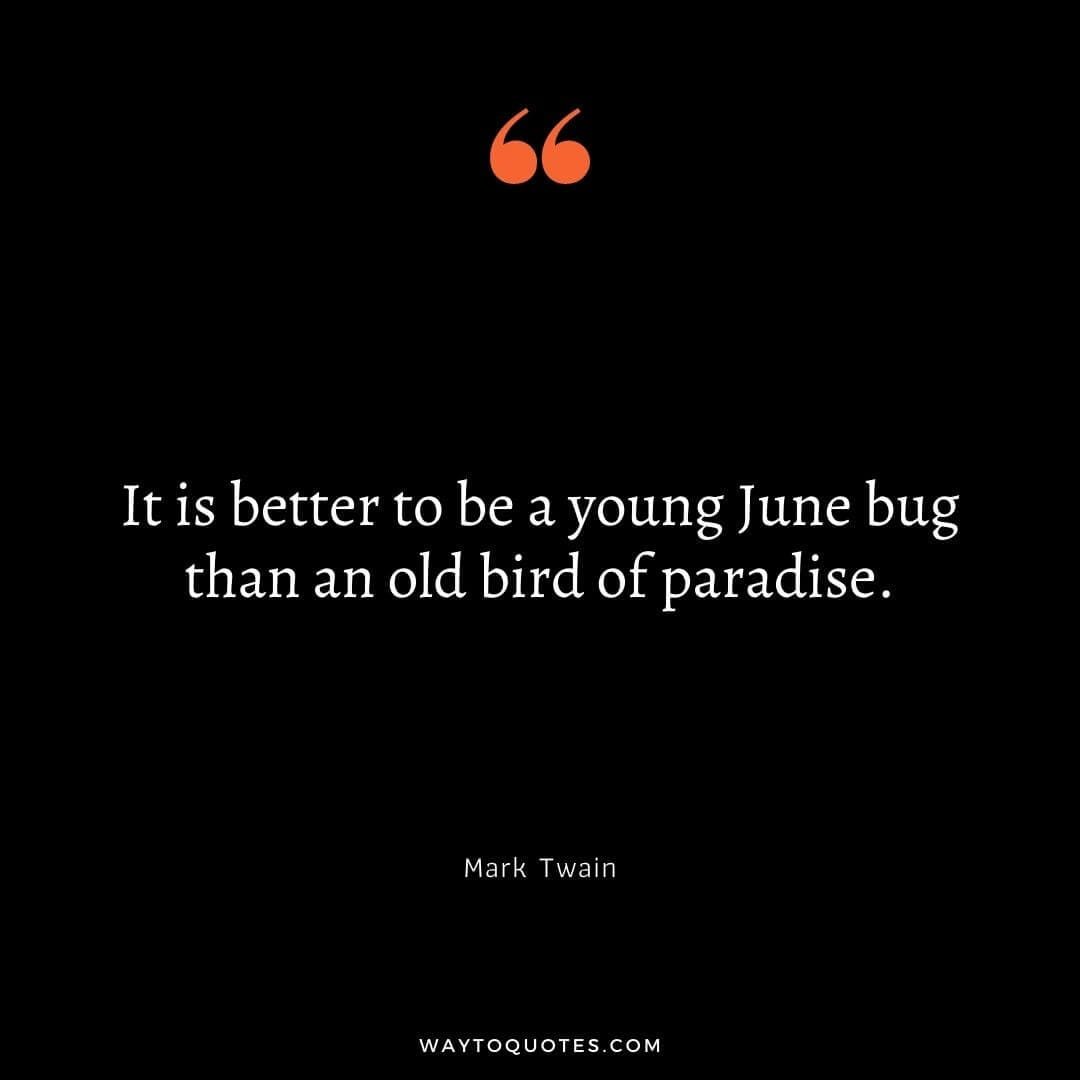 42. "In summer, the song sings itself." – William Carlos Williams
43. "It's a cruel season that makes you get ready for bed while it's light out." – Bill Watterson
44. "What good is the warmth of summer, without the cold of winter to give it sweetness." – John Steinbeck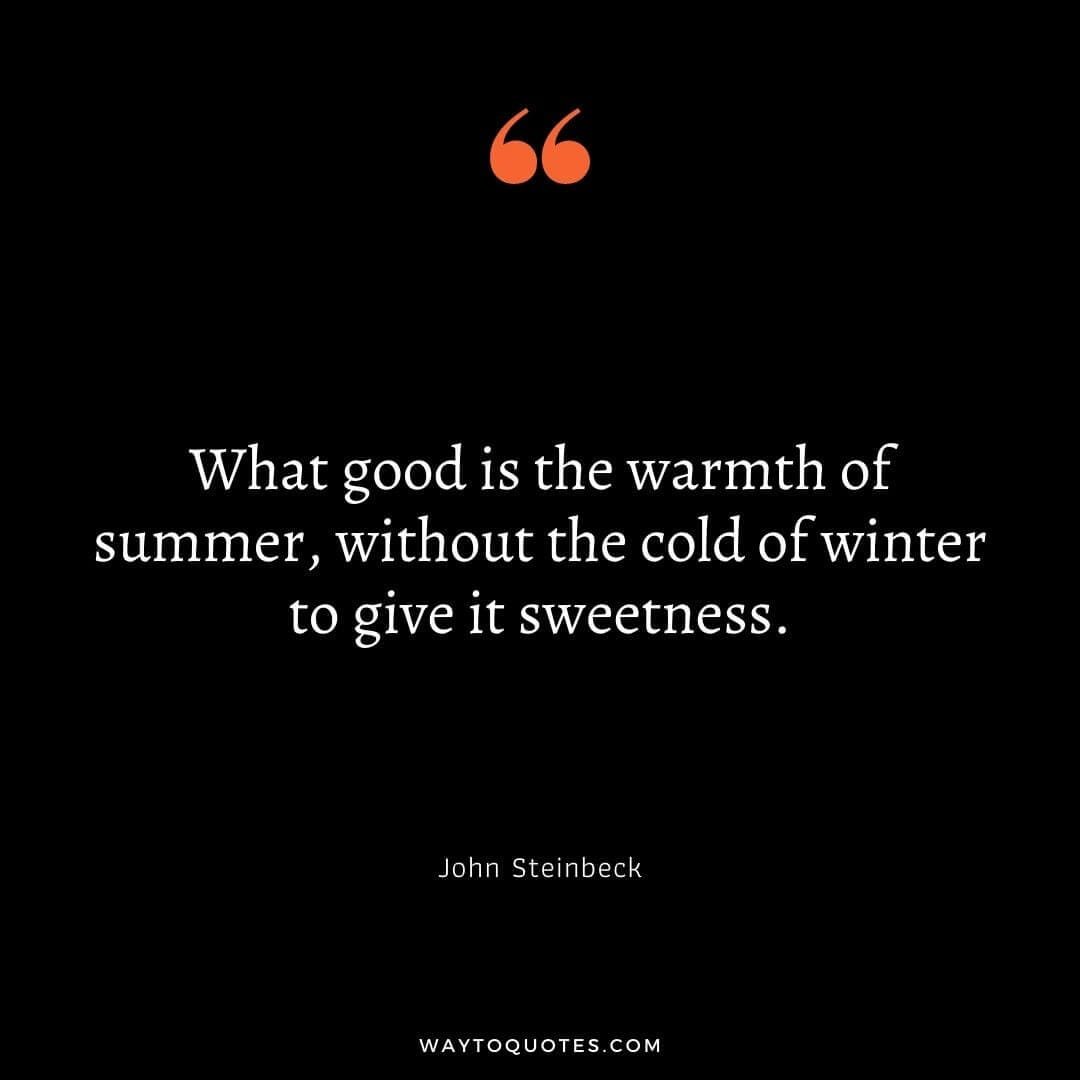 45. "A cold in the head in June is an immoral thing." – L.M. Montgomery
46. "A perfect summer day is when the sun is shining, the breeze is blowing, the birds are singing, and the lawnmower is broken." – James Dent
47. "No price is set on the lavish summer; June may be had by the poorest comer." – James Russell Lowell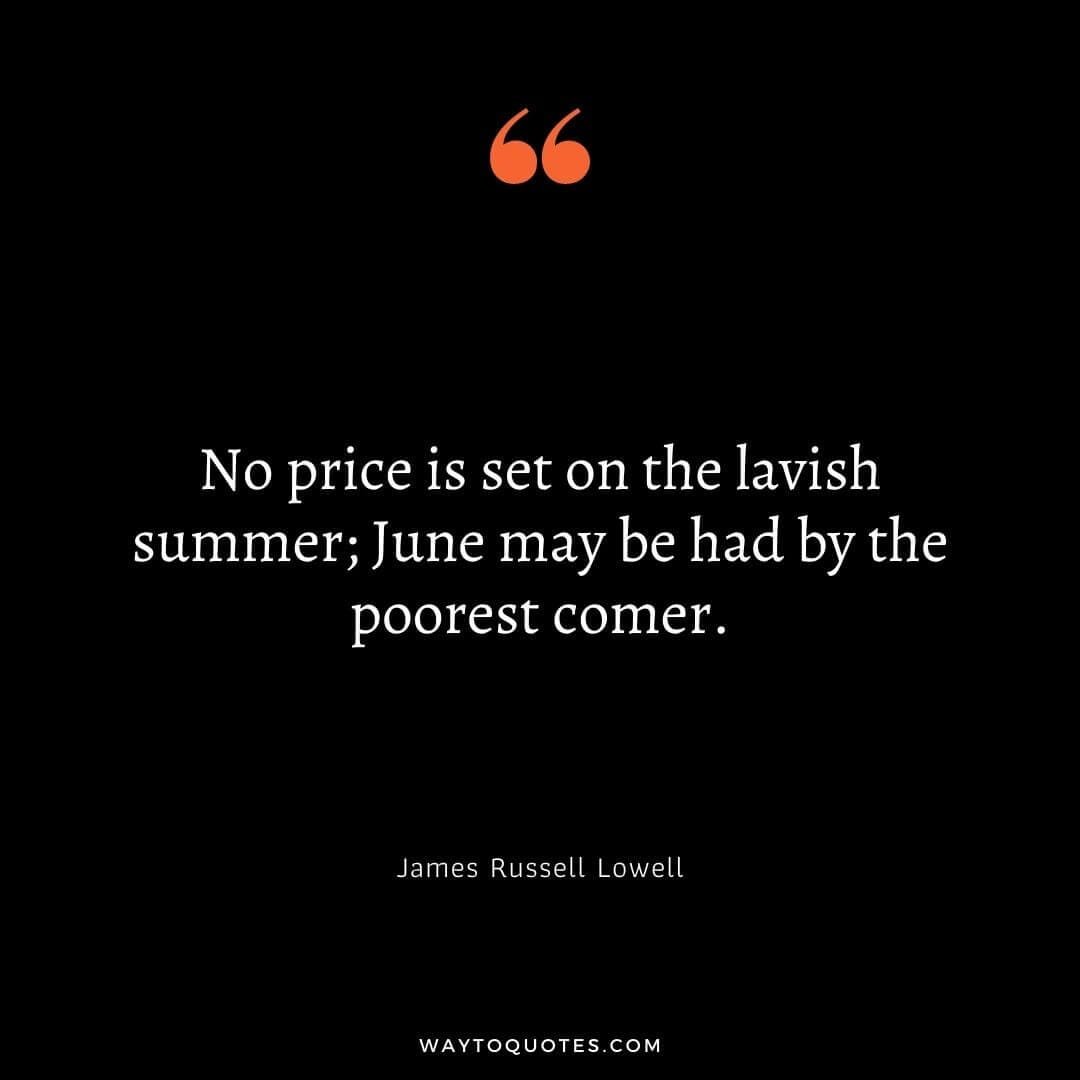 48. "Live in the sunshine. Swim in the sea. Drink in the wild air." – Ralph Waldo Emerson
49. "I realized June had never been just a month." – Sanober Khan
50. "The summer night is like a perfection of thought." – Wallace Stevens
June Love Quotes
51. "Oh, my love's like a red, red rose, That's newly sprung in June." – John Barrowman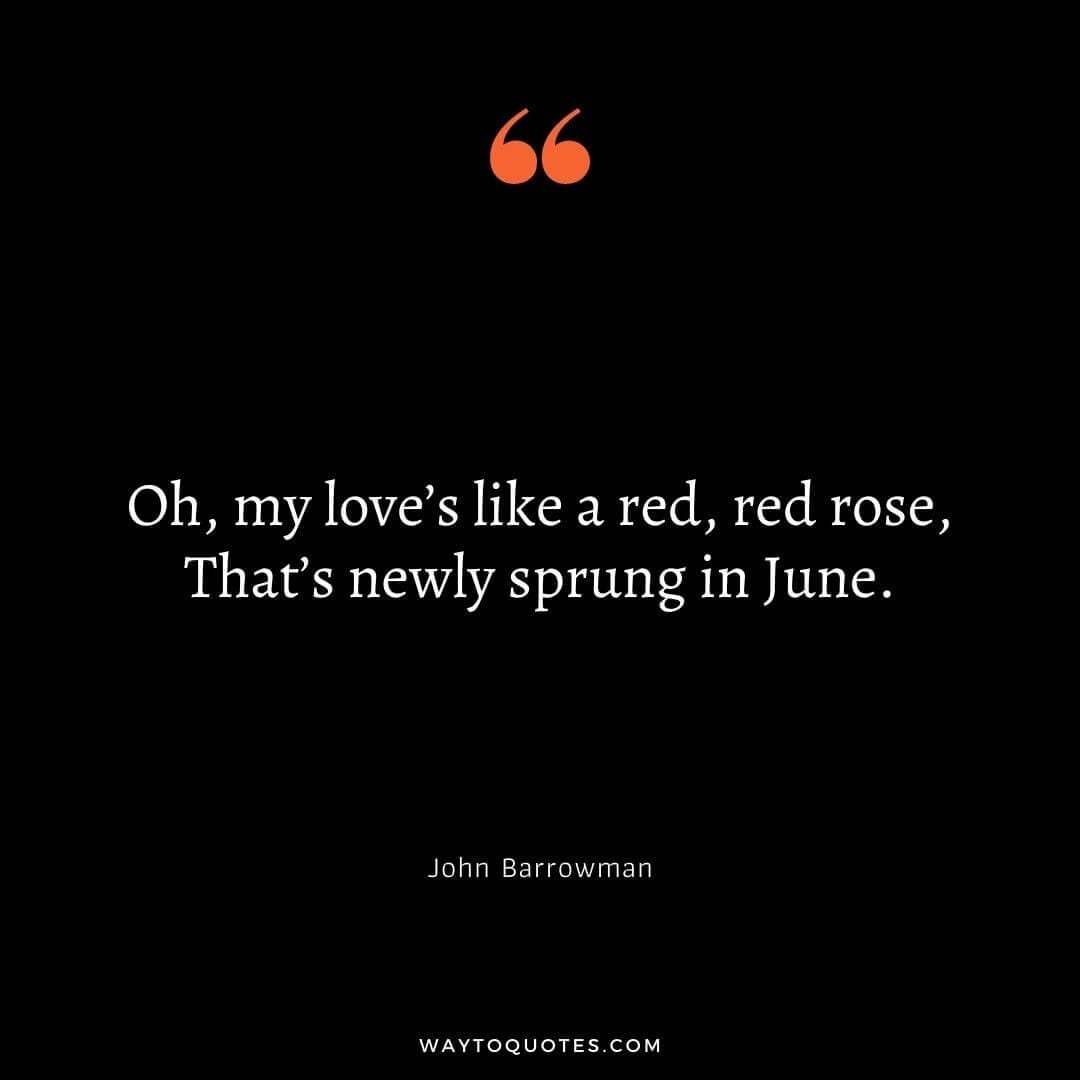 52. "Even the illusion of June is enough to send a stabbing pain through my chest." – Marie Lu
53. "I have laughed more than daffodils and cried more than June." – Sanober Khan
54. "Her love was entire as a child's, and though warm as summer it was fresh as spring." – Thomas Hardy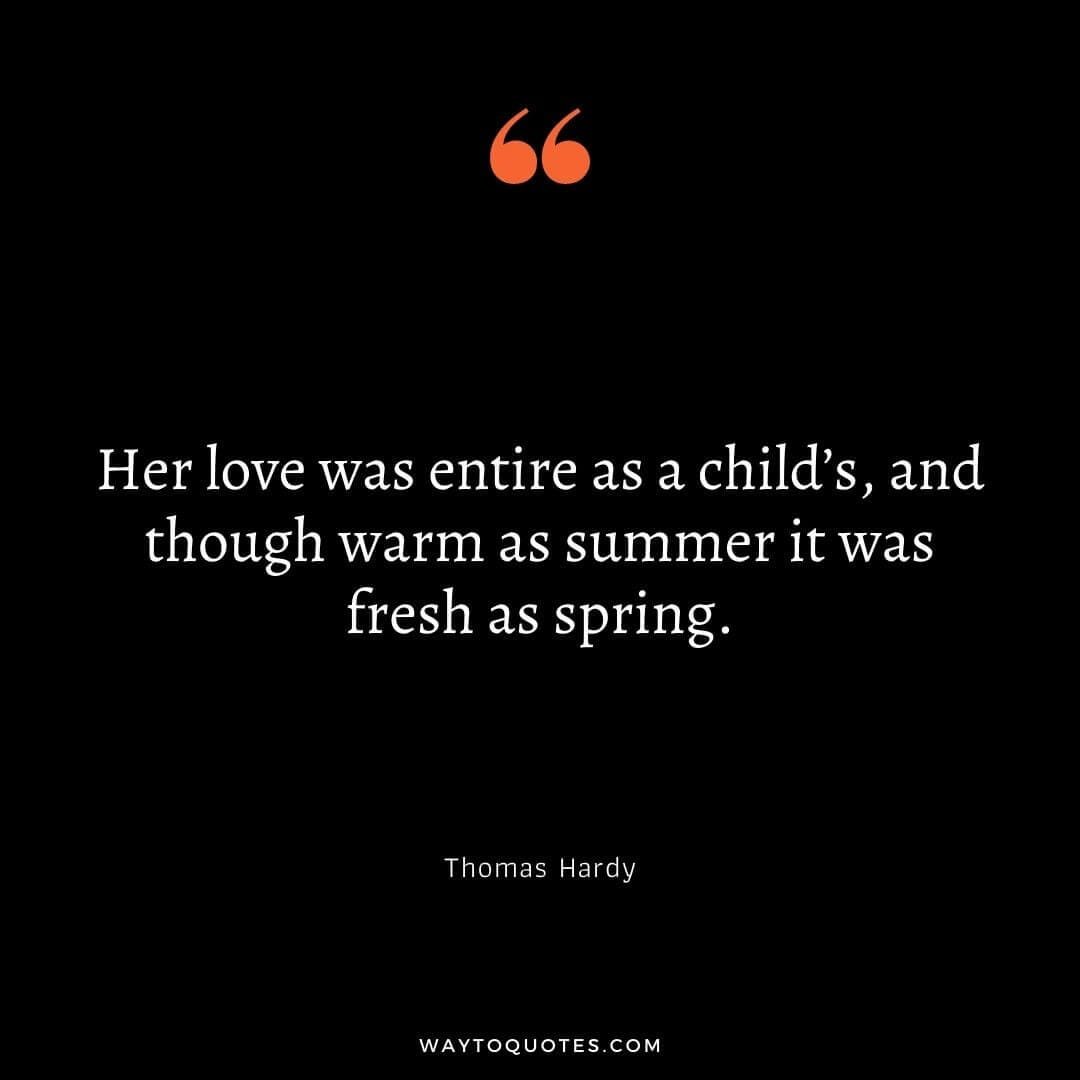 55. "June will break your heart. I can see it already. She'll shatter you into a million pieces." – Marie Lu
56. "A life without love is like a year without summer." – Swedish Proverb
57. "There are moments, above all on June evenings when the lakes that hold our moons are sucked into the earth, and nothing is left but wine and the touch of a hand." – Charles Morgan
58. "If a June night could talk, it would probably boast it invented romance." – Bernard Williams
So this June, make sure to enjoy uncountable ice creams and lick lollies and a drink on the rocks and let the rocks fill your glass more than halfway through for the extra chills. Plus work out for your healthy and fit body because summers are the best time to get in shape with the natural heat working its magic to melt all the fat away. Happy June.
Also read:
Follow Me on: