Naruto is an anime that took the love and obsession of animes to another level. Not only kids but even the grownup millennial do not only watch it, but in a way looks at it as a way of life. People actually tend to learn life lessons from the show and we are not surprised because have you watched any of its episodes? So today we have brought some of the best Naruto Quotes, Sayings, and Dialogues from and about the show that will compel you to think and even to change.
As a kid, I was obsessed with watching cartoons, as I am sure everyone is and I also noticed and heard that grownups do not like watching toons. But I still do watch and enjoy animes and even the cartoons I watched as a kid so it might be that millennial is the first generation that is going to take animes to their grave with them. This also might be because we are the first generation to be watching cartoons for whole of our childhood.
Naruto and the other characters from the series actually pulls on human and emotion strings that even some actual human movies fail to do. So take a look at some of those thinking worthy Naruto Quotes and Sayings:
Inspirational Naruto Shippuden Quotes
1. "I'm not gonna run away, I never go back on my word! That's my nindo: my ninja way." – Naruto
2. "A smile is the easiest way out of a difficult situation." – Sakura Haruno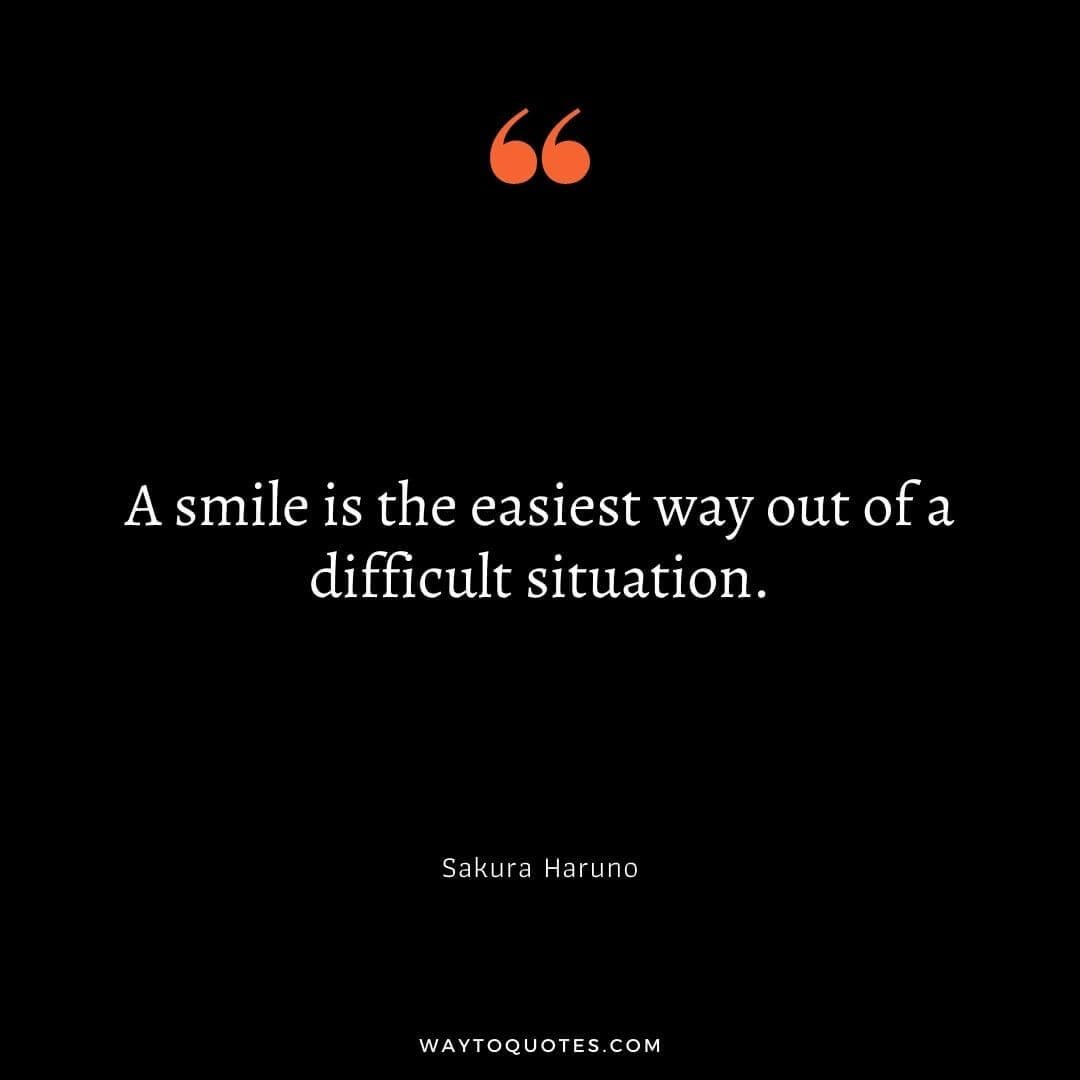 3. "If love is just a word, then why does it hurt so much if you realize it isn't there?" – Gaara
4. "If you don't like your destiny, don't accept it. Instead have the courage to change it the way you want it to be." – Naruto Uzumaki
5. "People become stronger because they have things they cannot forget. That's what you call growth." – Tsunade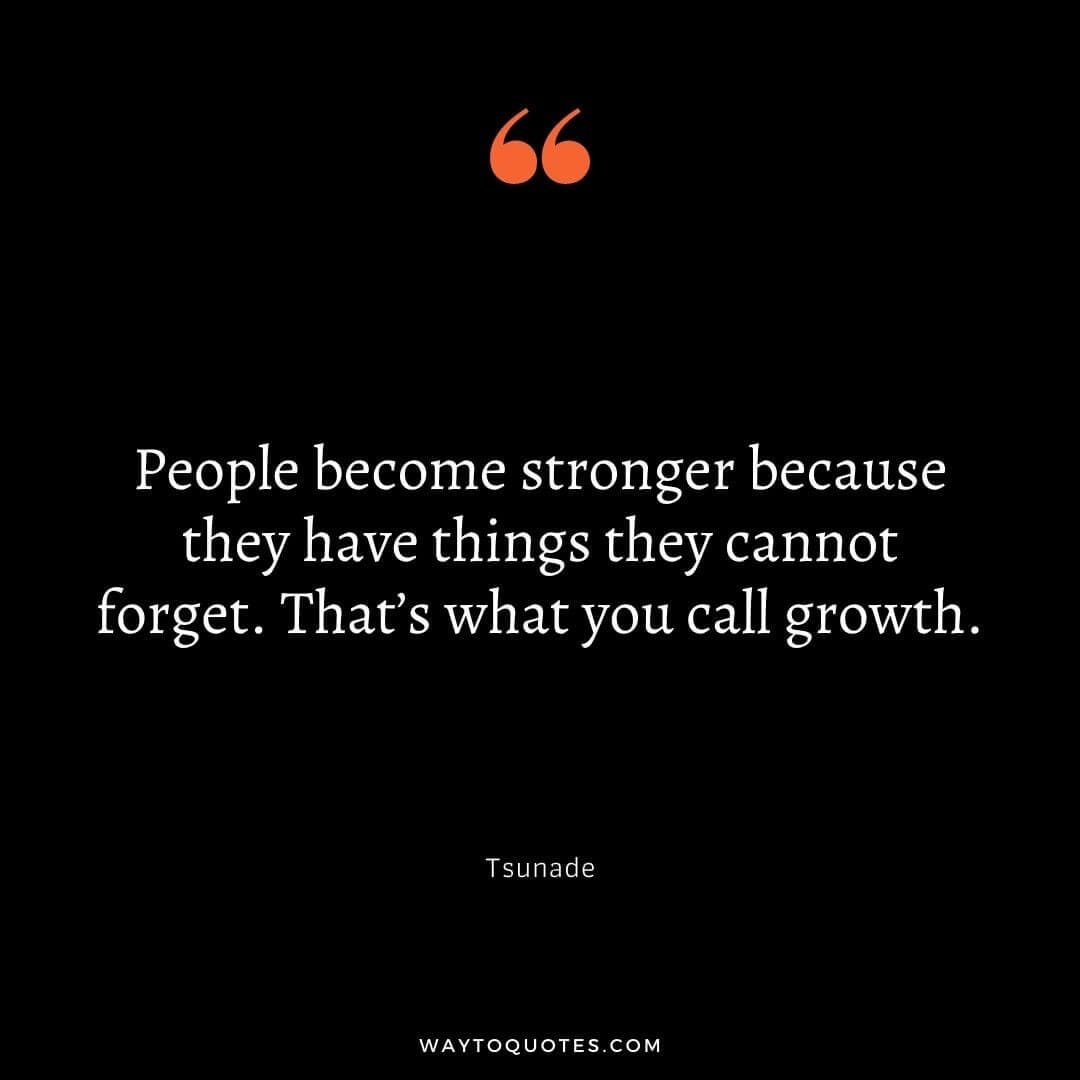 6. "Perhaps the companionship of an evil person is preferable to loneliness." – Gaara
7. "People's lives don't end when they die. It ends when they lose faith." – Itachi Uchiha
8. "Failing doesn't give you a reason to give up, as long as you believe." – Naruto
9. "The concept of hope is nothing more than giving up. A word that holds no true meaning." – Madara Uchiha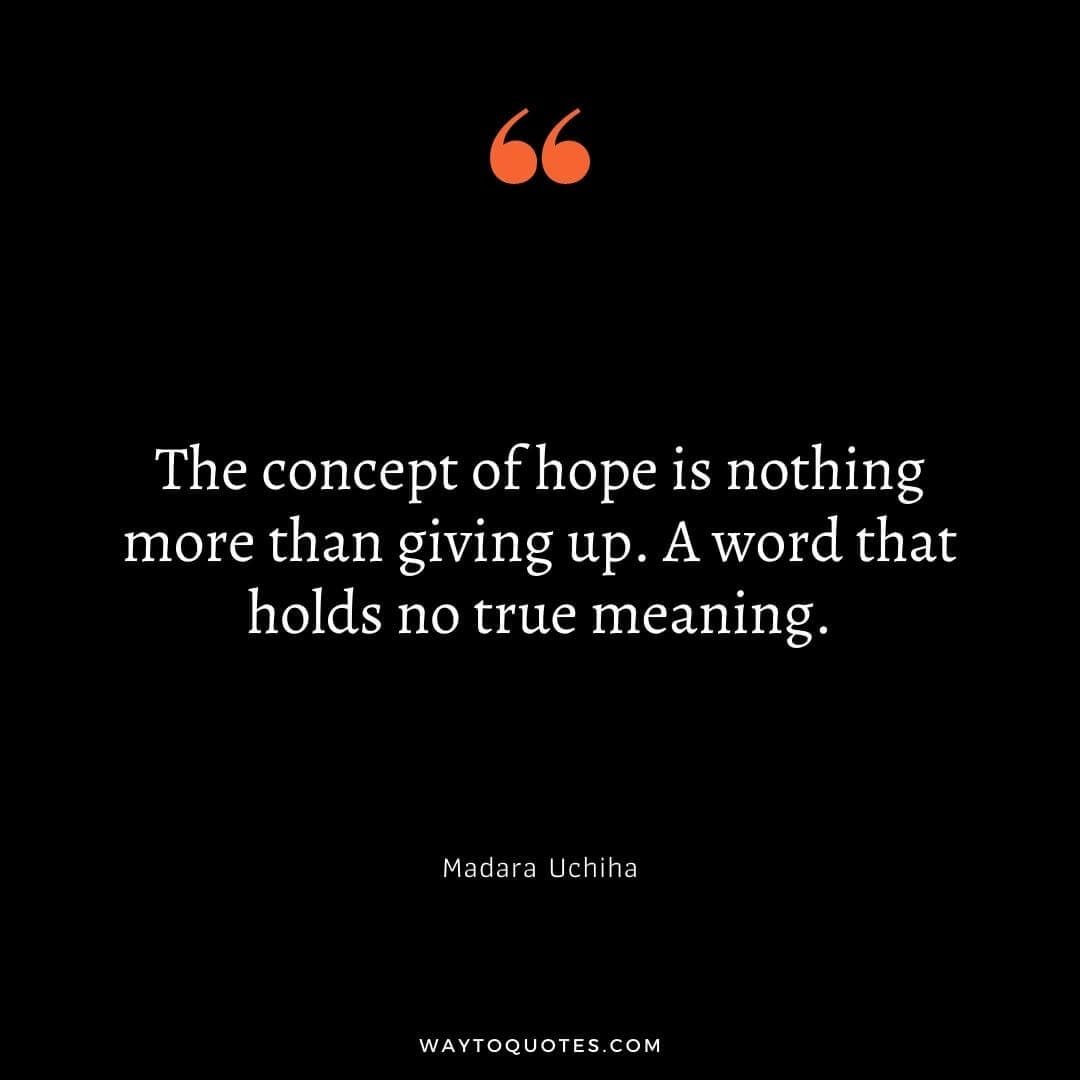 10. "In society, those who don't have many abilities, tend to complain more." – Hatake Kakashi
11. "A smile is the best way to get oneself out of a tight spot, even if it is a fake one. Surprisingly enough, everyone takes it at face value." – Sai
12. "Even the strongest of opponents always has a weakness." – Itachi Uchiha
13. "That's why we endure. We are ninjas. I will never forget." – Naruto
14. "In this world, wherever there is light – there are also shadows. As long as the concept of winners exists, there must also be losers. The selfish desire of wanting to maintain peace causes wars and hatred is born to protect love." – Madara Uchiha
15. "We have walked through the darkness of this world, that's why we are able to see even a sliver of light." – Gaara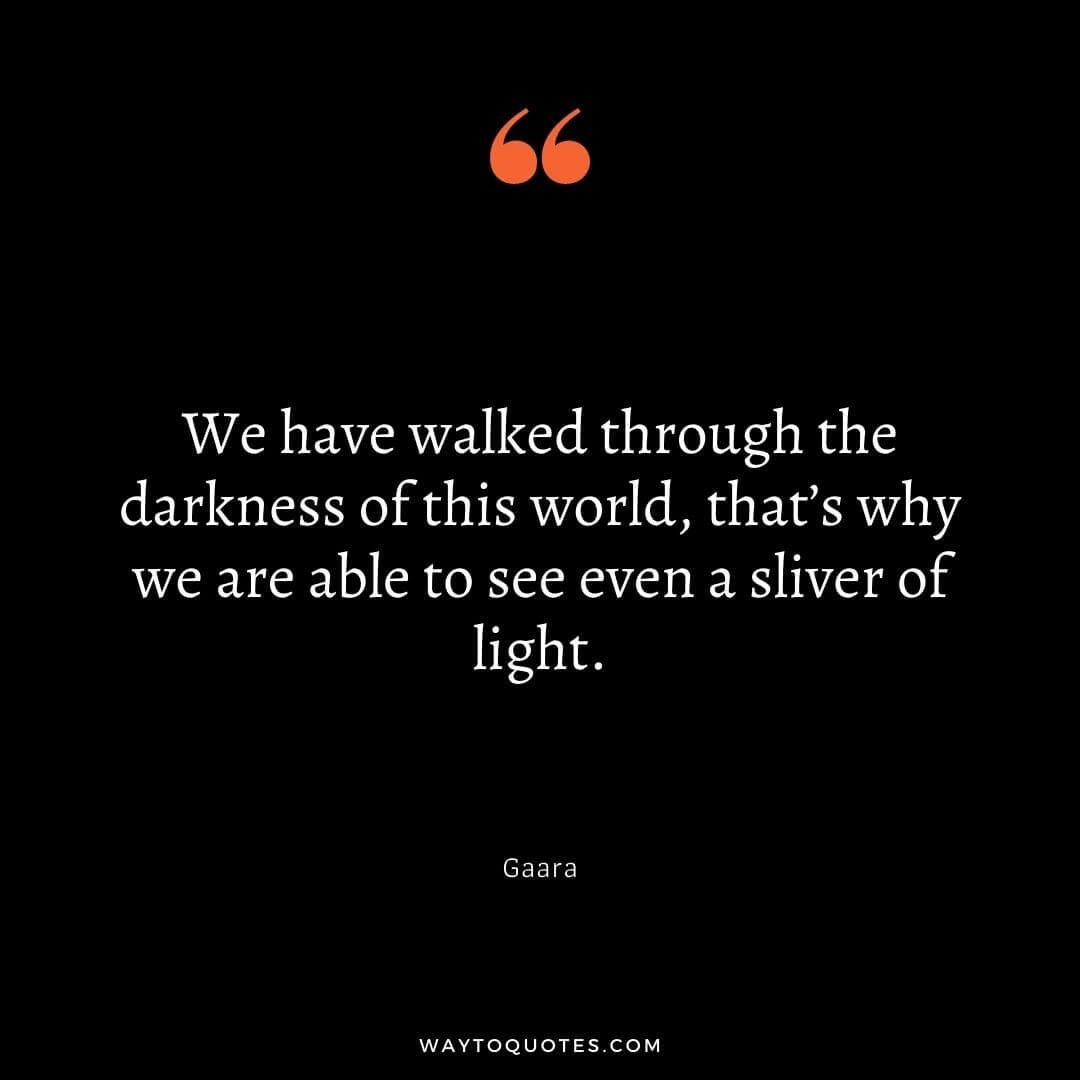 16. "Before I became a ninja I was a nobody, but I never gave up." – Naruto
17. "The difference between stupidity and genius is that genius has its limits." – Neji Hyuga
18. "When captured birds grow wiser, they try to open the cage with their beaks. They don't give up, because they want to fly again." – Genma Shiranui
19. "A hero is not the one who never falls. He is the one that who gets up, again and again, never losing sight of his dreams." – Rock Lee
20. "Even innocent foolish children will grow up in the face of pain until their thoughts and beliefs are the same as their doubts." – Pain
21. "Sometimes you must hurt in order to know, fall in order to grow, lose in order to gain because life's greatest lessons are learned through pain." – Pain
22. "It's because we help out when they're in trouble that we can count on them to come running when we need it." – Nara Shikamaru
23. "The longer you live… The more you realize that reality is just made of pain, suffering, and emptiness." – Madara Uchiha
24. "Love is not necessary, power is the only true necessity." – Madara Uchiha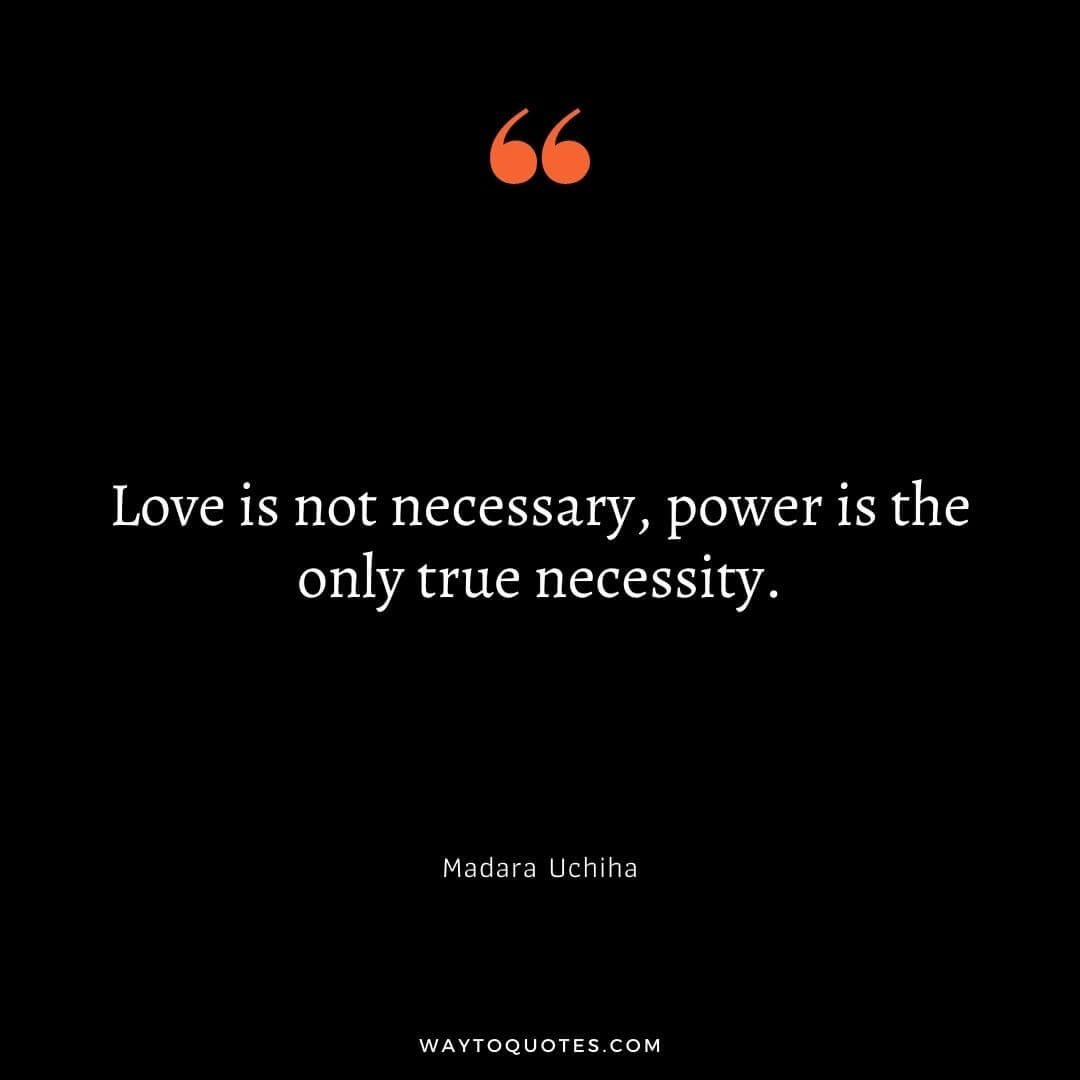 25. "Don't underestimate me! I don't quit and I don't run." – Naruto
26. "Every one of us must do what's in their power! If we're going to die anyway, then it's better to die fighting than to do nothing!" – Sakura Haruno
27. "When people are protecting something truly precious to them. They truly can become…as strong as they need to be!" – Haku
28. "I love you with all my heart!.. If you were to stay here with me, there would be no regrets…because every day we'd do something fun, we'd be happy I swear..! I would do anything for you! So…please, just stay with me!" – Sakura Haruno
29. "No one cared who I was until I put on a mask." – Obito Uchiha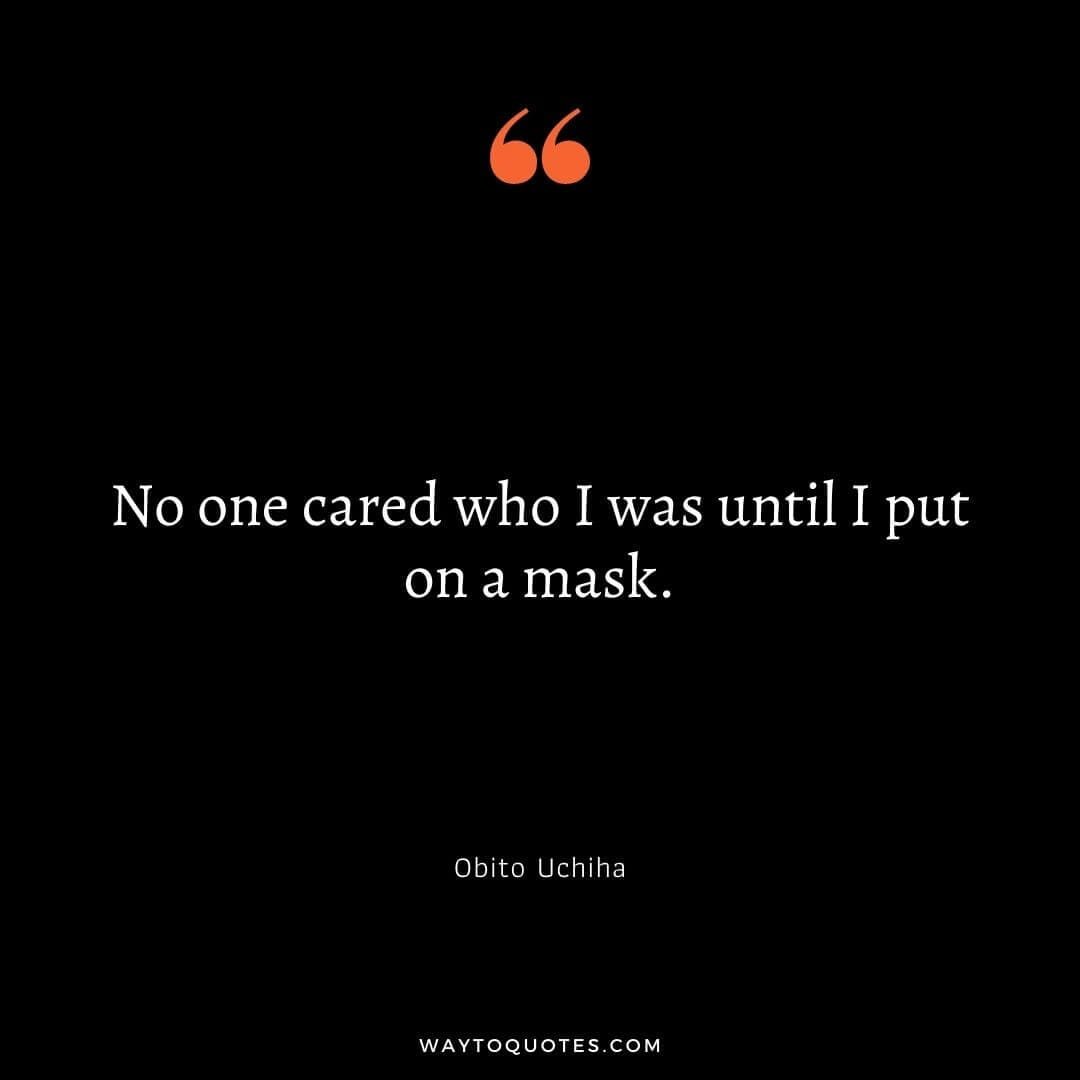 30. "When people are protecting something truly special to them, they truly can become as strong as they can be." – Naruto
31. "Darkness. When everything that you know and love is taken away from you so harshly. All you can think about is anger, hatred, and even revenge. And no one can save you." – Orochimaru
32. "Somebody told me I'm a failure, I'll prove them wrong." – Naruto
33. "Never give up without even trying. Do what you can, no matter how small the effect it may have!" – Onoki
34. "If you don't like the hand that fate's dealt you with, fight for a new one." – Naruto
35. "Rejection is a part of any man's life. If you can't accept and move past rejection, or at least use it as writing material – you're not a real man." – Jiraiya
36. "Growth occurs when one goes beyond one's limits. Realizing that is also part of training." – Itachi Uchiha
Best Naruto Quotes
37. "Knowledge and awareness are vague, and perhaps better-called illusions. Everyone lives within their own subjective interpretation." – Itachi Uchiha
38. "The things that are most important aren't written in books. You have to learn them by experiencing them yourself." – Sakura Haruno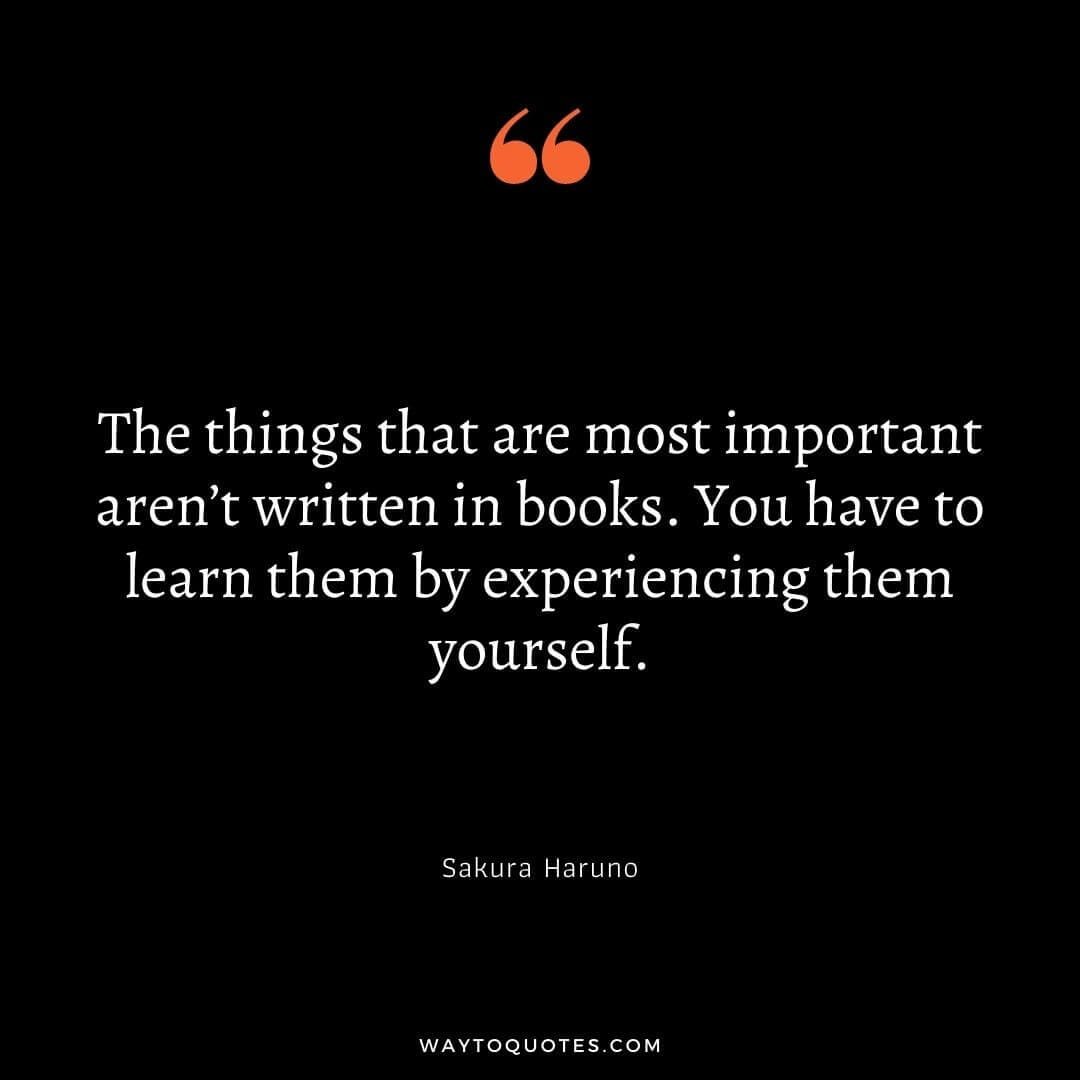 39. "Either people change or they die before they do. It's one or the other." – Orochimaru
40. "When you give up, your dreams and everything else they're gone." – Naruto
41. "The ones who aren't able to acknowledge their own selves are bound to fail." – Itachi Uchiha
42. "Once you question your own belief it's over." – Naruto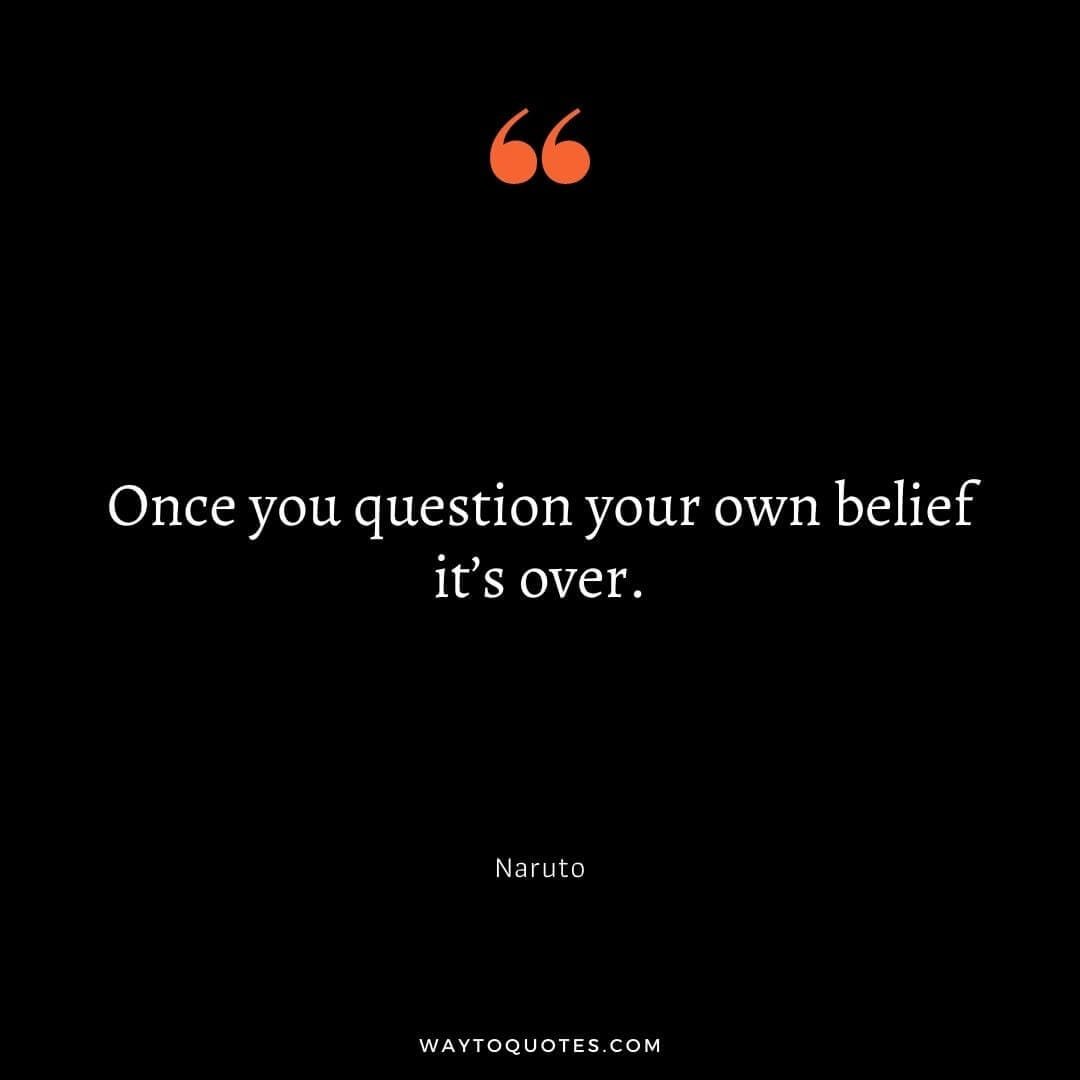 43. "People who continue to put their lives on the line to defend their faith become heroes and continue to exist on in legend." – Naruto Uzumaki
44. "It's human nature not to realize the true value of something unless they lose it." – Orochimaru
45. "Never underestimate your opponent, no matter how small they may seem." – Shino Aburame
46. "While you're alive, you need a reason for your existence. Being unable to find one is the same as being dead." – Naruto
47. "A person grows up when he's able to overcome hardships. Protection is important, but there are some things that a person must learn on his own." – Jiraiya
48. "Hard work is worthless for those that don't believe in themselves." – Naruto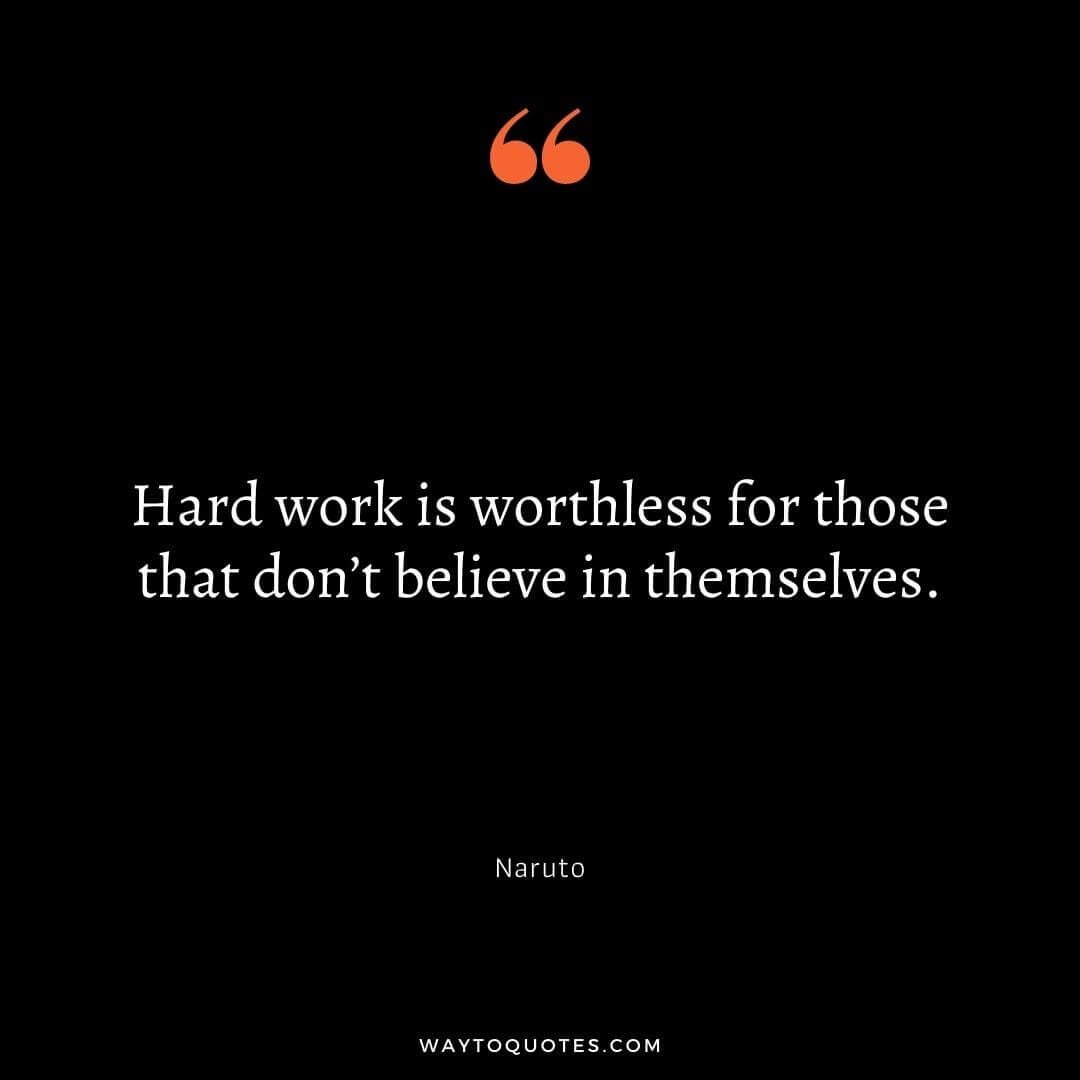 49. "It's not the face that makes someone a monster, it's the choices they make with their lives." – Naruto
Naruto Quotes on Relationships
50. "The moment people come to know love, they run the risk of carrying hate." – Obito Uchiha
51. "My friends were the first to accept me for who I am." – Naruto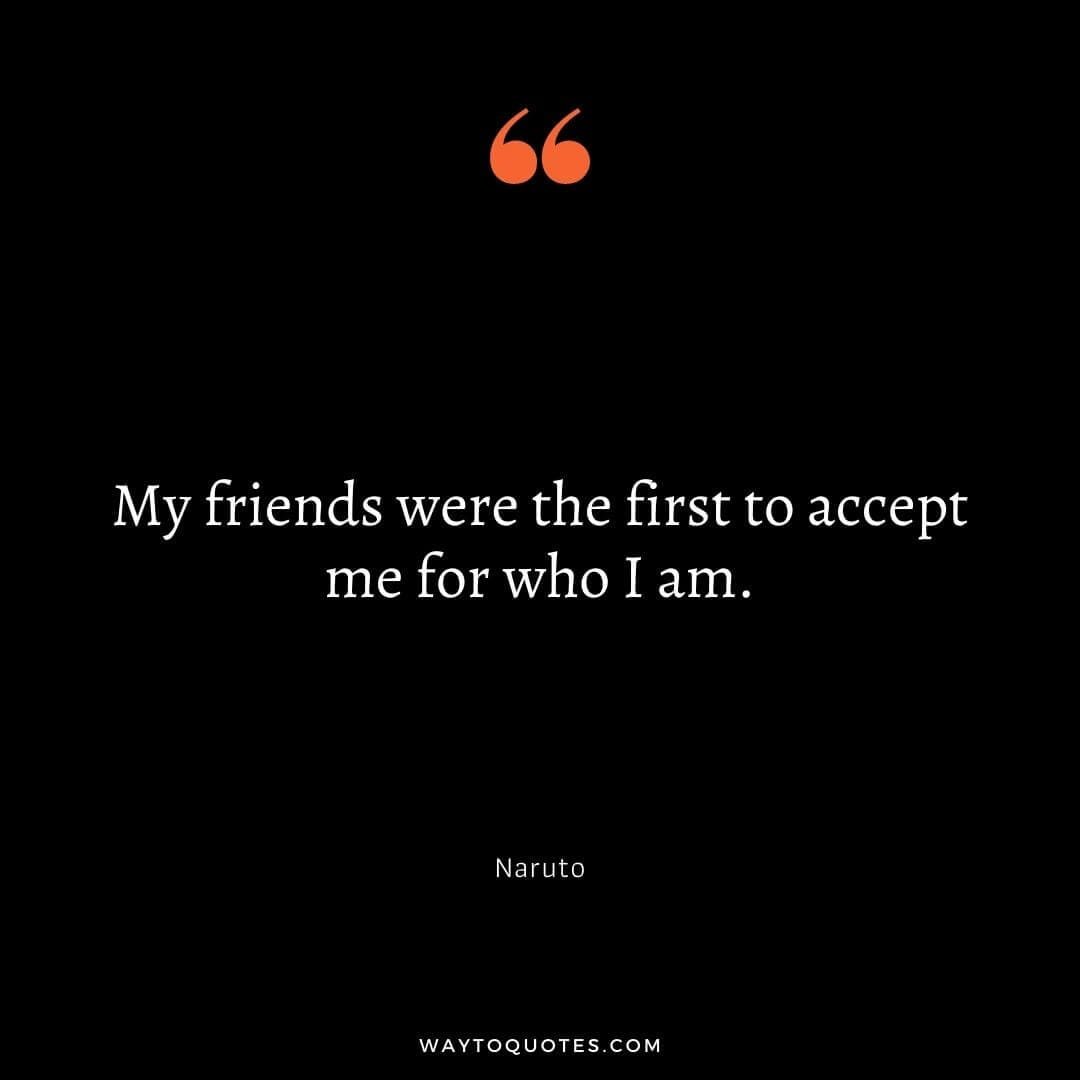 52. "I care more about others than I do myself, and I won't let anyone hurt them." – Naruto
53. "Love breeds sacrifice, which in turn breeds hatred. Then you can know pain." – Naruto
54. "It is only through the eyes of others that our lives have any meaning." – Haku
55. "I want to be with you. From now on, I want to spend all and every single one of my days until I die with you, and only you." – Naruto Uzumaki
56. "A place where someone still thinks about you is a place you can call home." – Jiraiya
57. "When a man learns to love, he must bear the risk of hatred." – Madara Uchiha
58. "If you don't share someone's pain, you can never understand them." – Nagato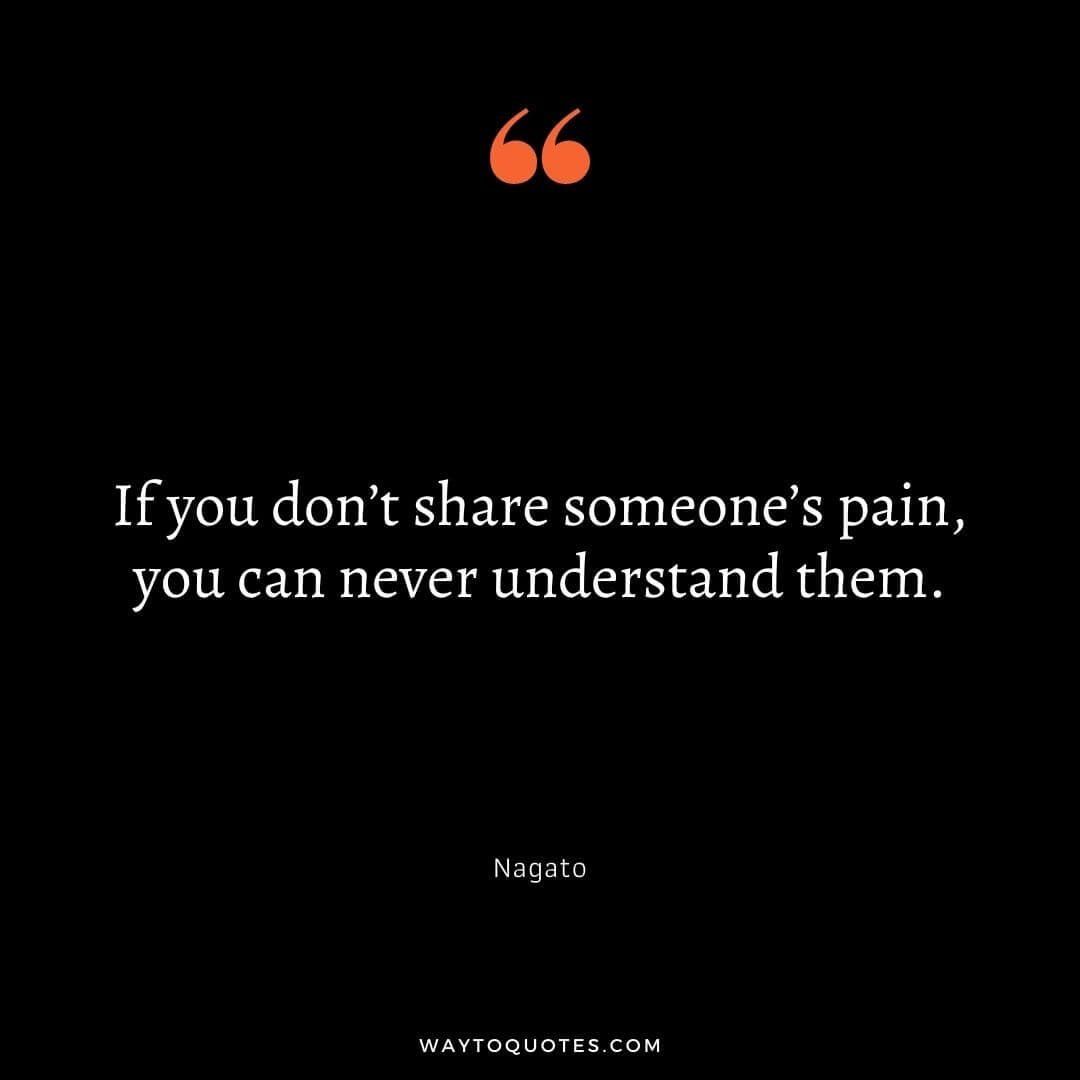 59. "Those who forgive themselves, and are able to accept their true nature… They are the strong ones!" – Itachi Uchiha
Naruto Quotes About Life
60. "There's no meaning to a flower unless it blooms." – Ino
61. "It's foolish to fear what we've yet to see and know." – Masashi Kishimoto
62. "The difference between insanity and genius is measured only by success and failure." – Masashi Kishimoto
63. "Laziness is the mother of all bad habits, but ultimately she is a mother and we should respect her." – Shikamaru Nara
64. "Having too many bonds causes one to lose focus, weakening their strongest wish, their greatest desire." – Sasuke Uchiha
65. "People cannot show each other their true feelings. Fear, suspicion, and resentment never subside." – Madara Uchiha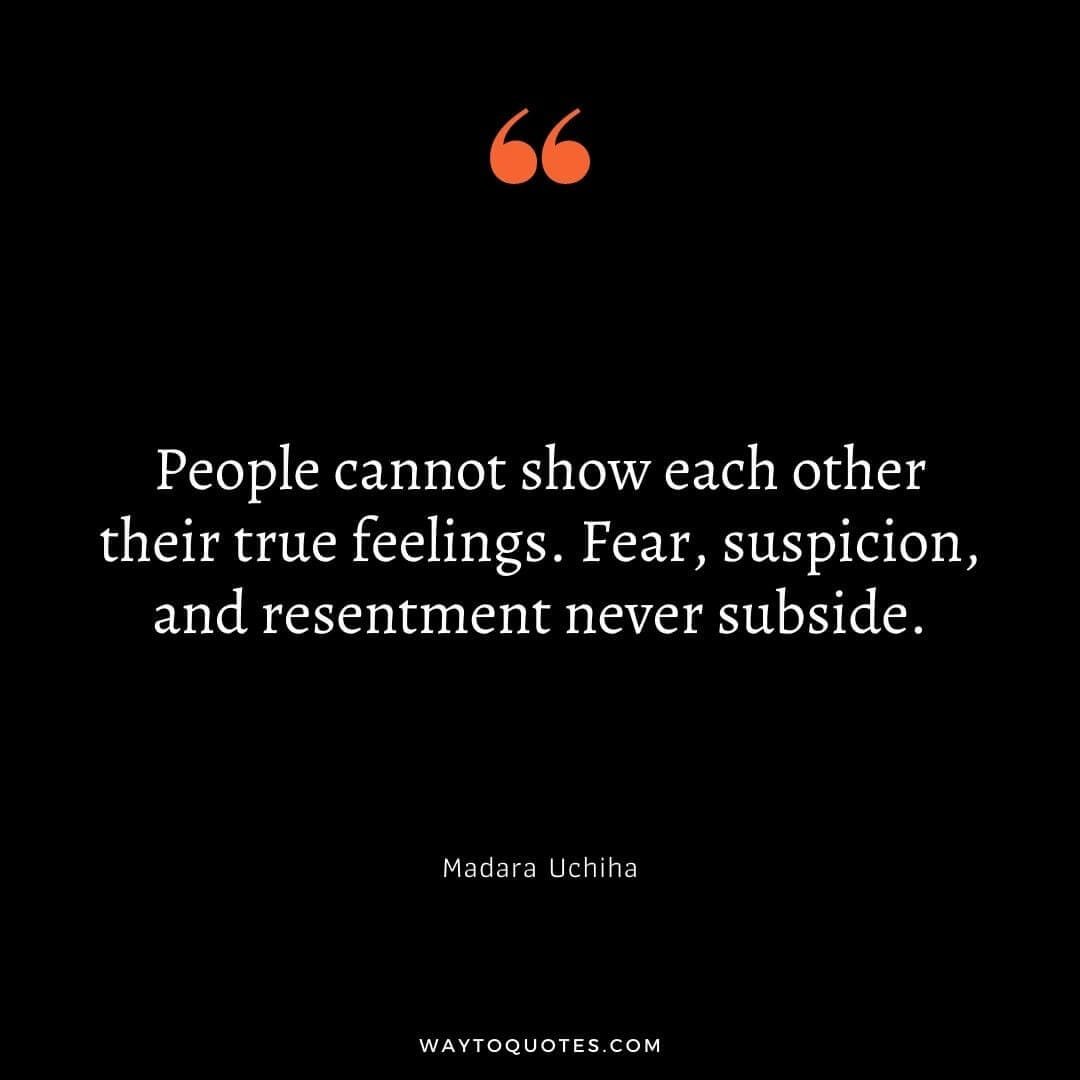 66. "I will become a bigger badass than my father. And a stronger shinobi than my mother!" – Naruto Uzumaki
67. "I have long since closed my eyes… My only goal is in the darkness." – Sasuke Uchiha
68. "A soul needs a purpose to live and so I concluded that my purpose was to kill everyone besides myself. I felt alive." – Masashi Kishimoto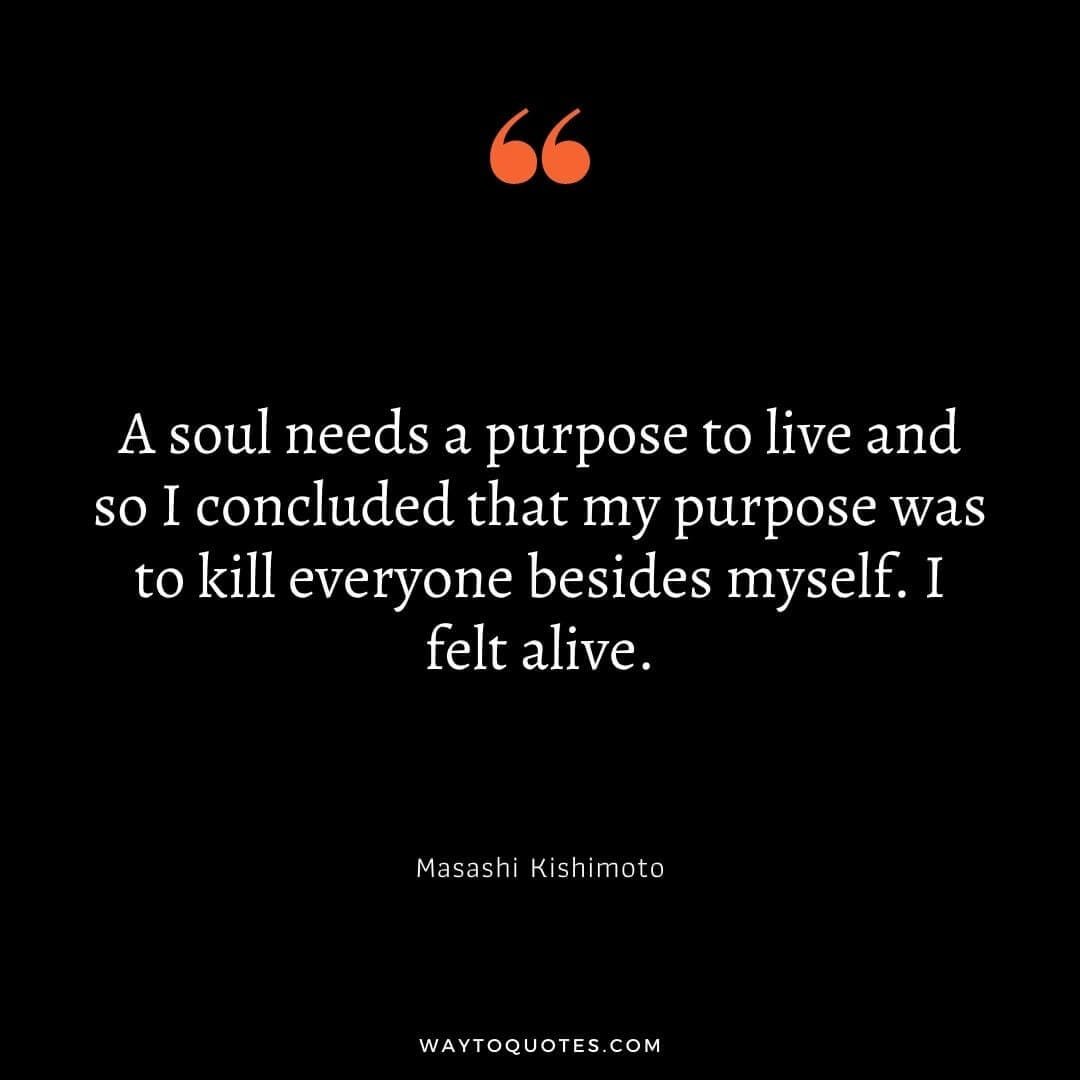 69. "There's only one thing that can heal the heart… Only one… It's love." – Masashi Kishimoto
70. "A smile is the best way to get away with trouble even if it's a fake one." – Masashi Kishimoto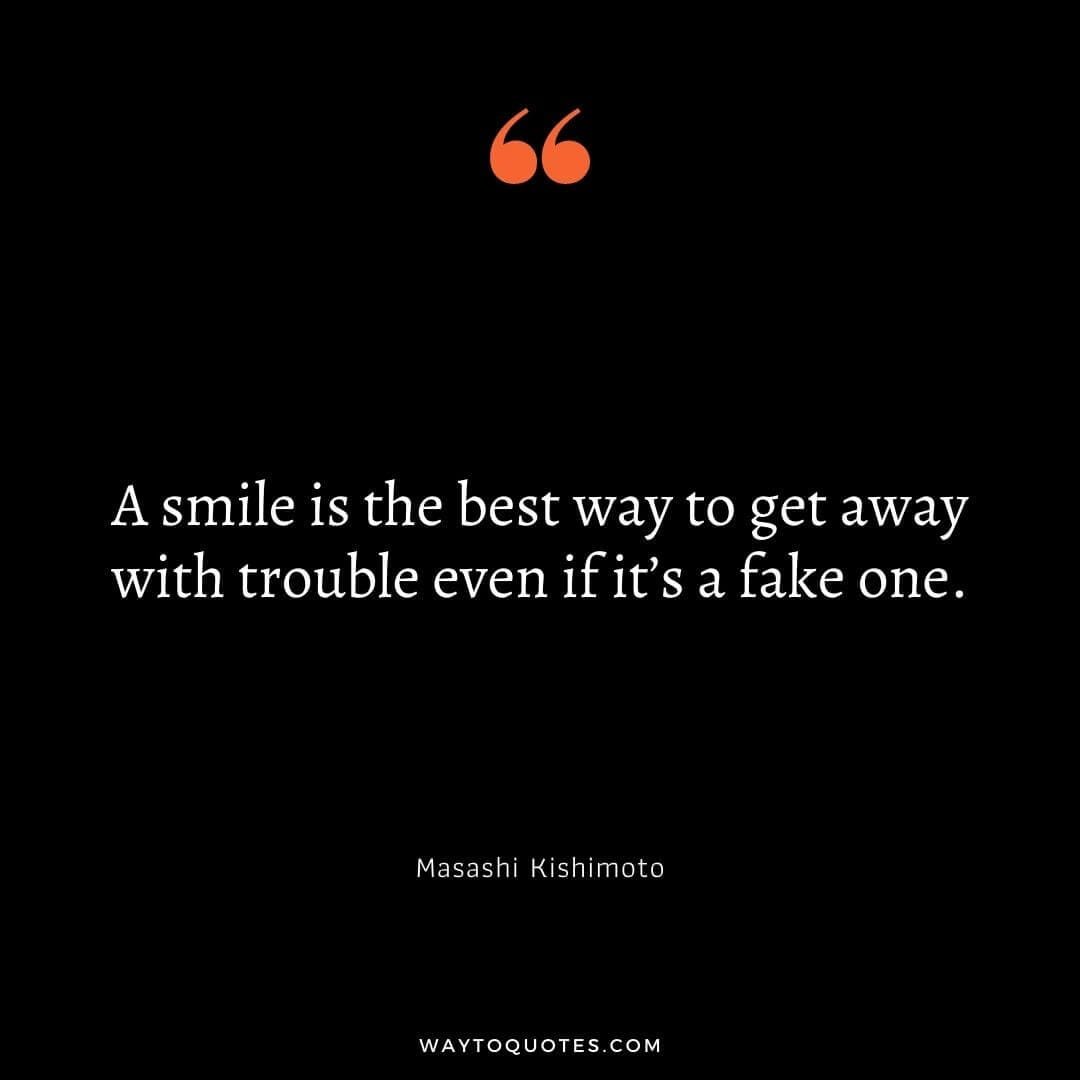 71. "There's no advantage to hurrying through life." – Masashi Kishimoto
72. "Fine art is something wonderful that's left long into the future … eternal beauty." – Masashi Kishimoto
Conclusion
There is not much content that serves entertainment as well as some thought-provoking insights on humans. We are not here to give any spoilers but the show showcases the hardships that people face in their daily life but with a superficial storyline to balance the reality and fiction aspect. So if you have not already watched it then start the series now and get on the roller coaster of emotions.
Also read:
Follow Me on: