Peace Quotes: At some point in life, we all realize that no amount of love, money, fame or success can make us happy if our hearts and mind are not at peace. Peace is the essence of life. So today we have brought an amazing collection of Peace Quotes, Sayings, and Images for your soul, as peace is the best appetite our soul can get.
Your Way to Peace: Feelings like anger, grudges, and envy will only send disturbing ripples in your heart. Try to stay away from negative feelings as much as you can and try to be closer to kindness, love, and empathy. Be your own peace as well as others. Because years later, you will be counting the moments and people who brought peace and happiness to you. No one will remember that one nosey neighbor or that one cruel boss. But you will surely remember that coffee machine guy who was kind to you every day throughout your work life. So be the one who others will remember to have brought peace to them.
So here we have gathered some really beautiful Peace Quotes and Sayings to make your mind and heart feel at peace:
Peace Quotes
Peace is not only better than war but infinitely more arduous. – George Bernard Shaw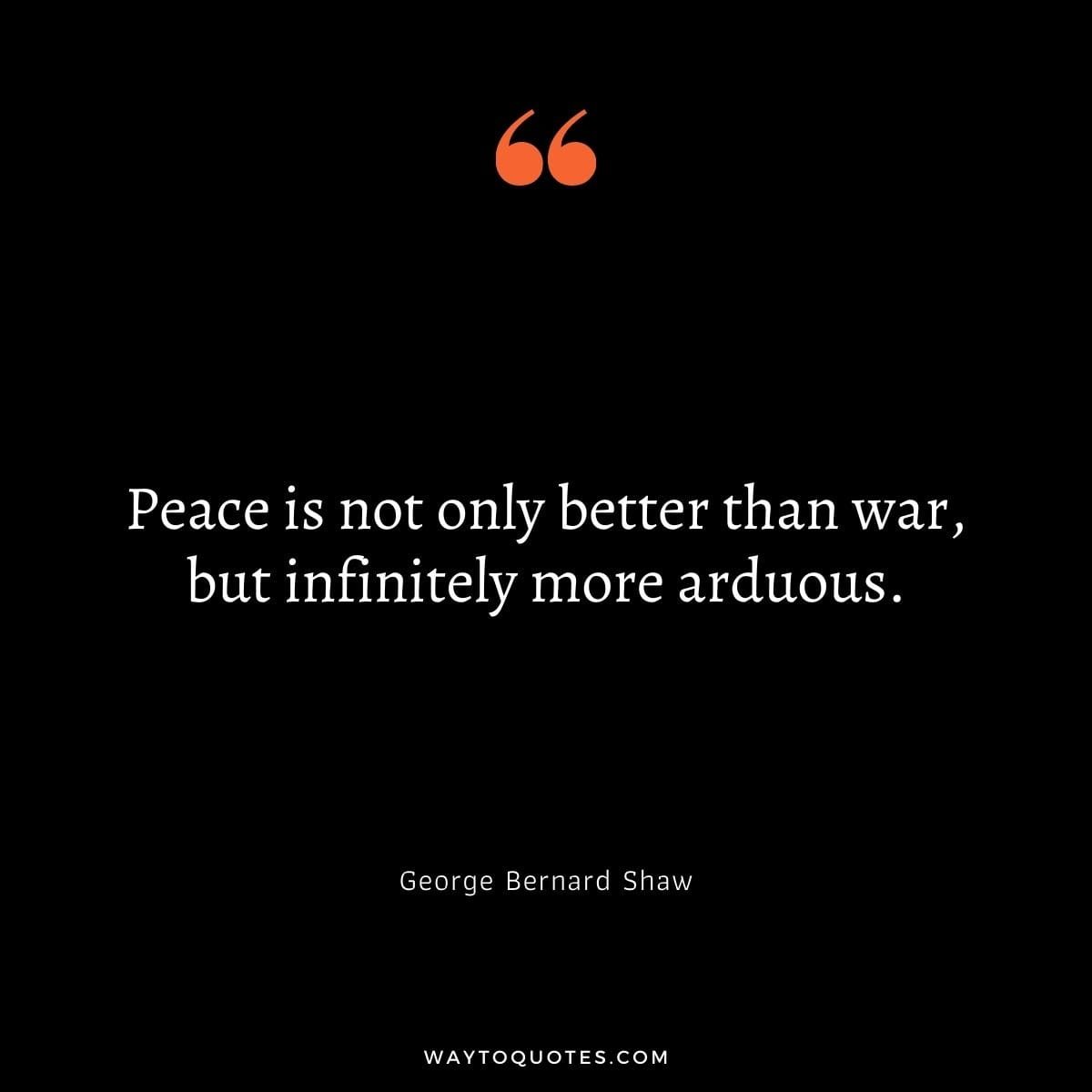 When the power of love overcomes the love of power, the world will know peace. – Jimi Hendrix
If someone thinks that peace and love are just a cliche that must have been left behind in the 60s, that's a problem. Peace and love are eternal. – John Lennon
The day the power of love overrules the love of power, the world will know peace. – Mahatma Gandhi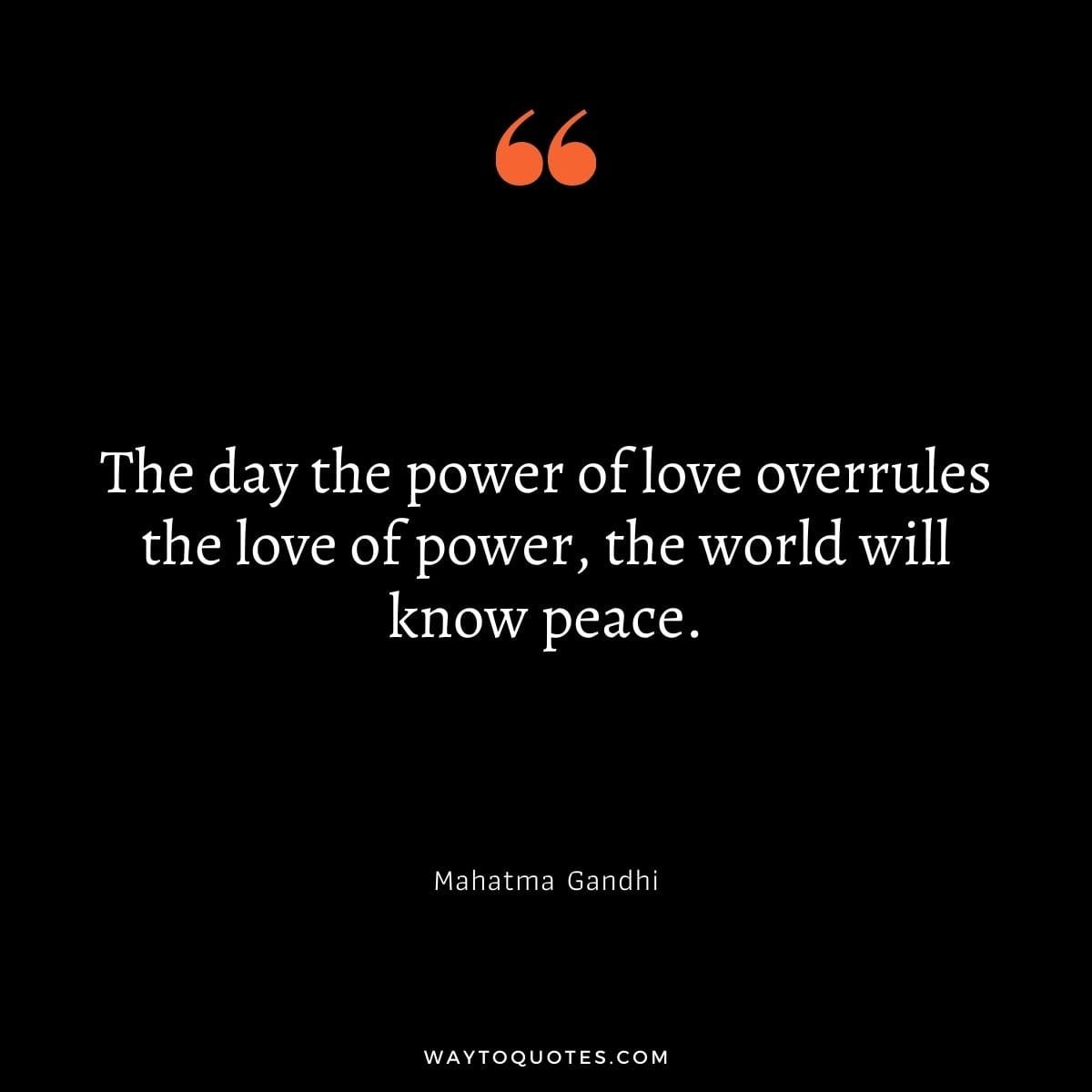 When you do the right thing, you get the feeling of peace and serenity associated with it. Do it again and again. – Roy T. Bennett
If you want to make peace with your enemy, you have to work with your enemy. Then he becomes your partner. – Nelson Mandela
Mankind must remember that peace is not God's gift to his creatures; peace is our gift to each other. – Elie Wiesel
While you are proclaiming peace with your lips, be careful to have it even more fully in your heart. – St Francis of Assisi
Peace is a journey of a thousand miles and it must be taken one step at a time. – Lyndon B. Johnson
Peace is not an absence of war, it is a virtue, a state of mind, a disposition for benevolence, confidence, justice. – Baruch Spinoza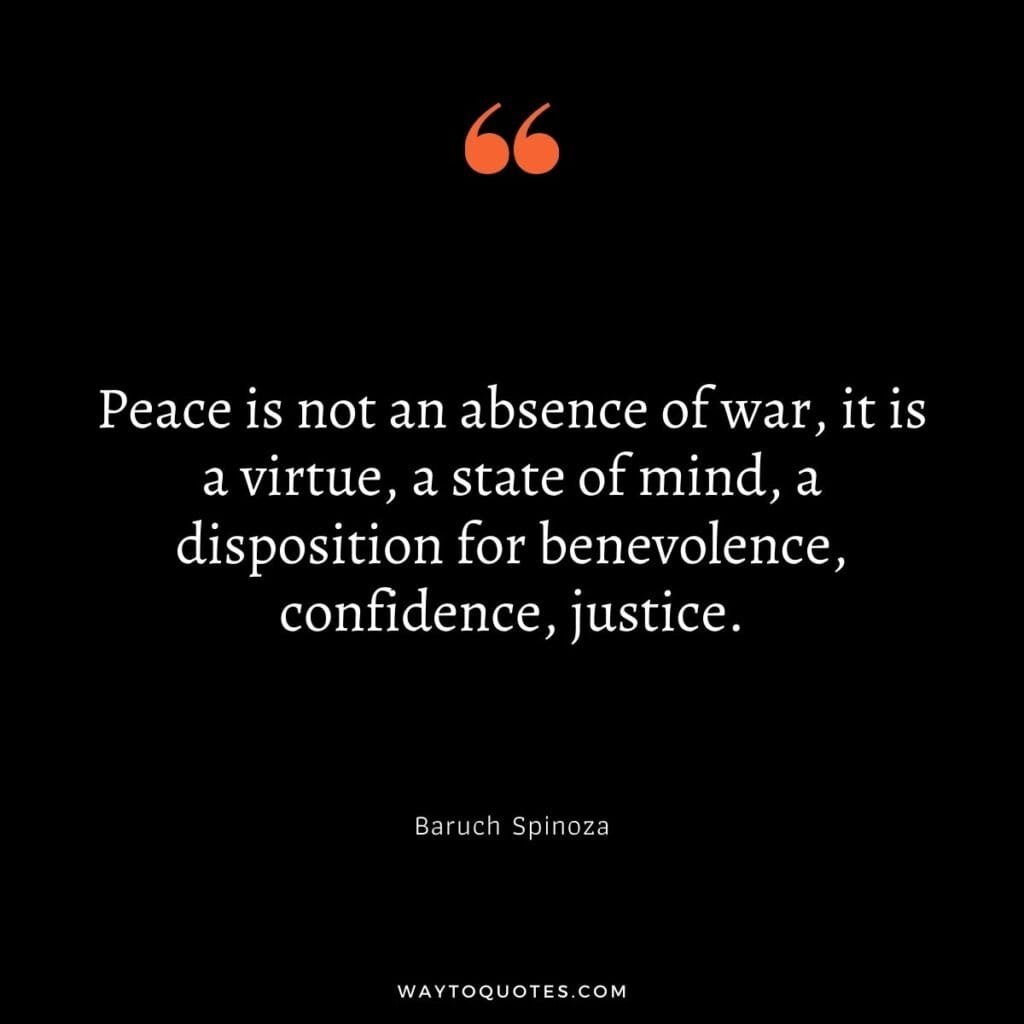 We are not at peace with others because we are not at peace with ourselves, and we are not at peace with ourselves because we are not at peace with God. – Thomas Merton
People always make war when they say they love peace. – D.H. Lawrence
Peace brings with it so many positive emotions that it is worth aiming for in all circumstances. – Estella Eliot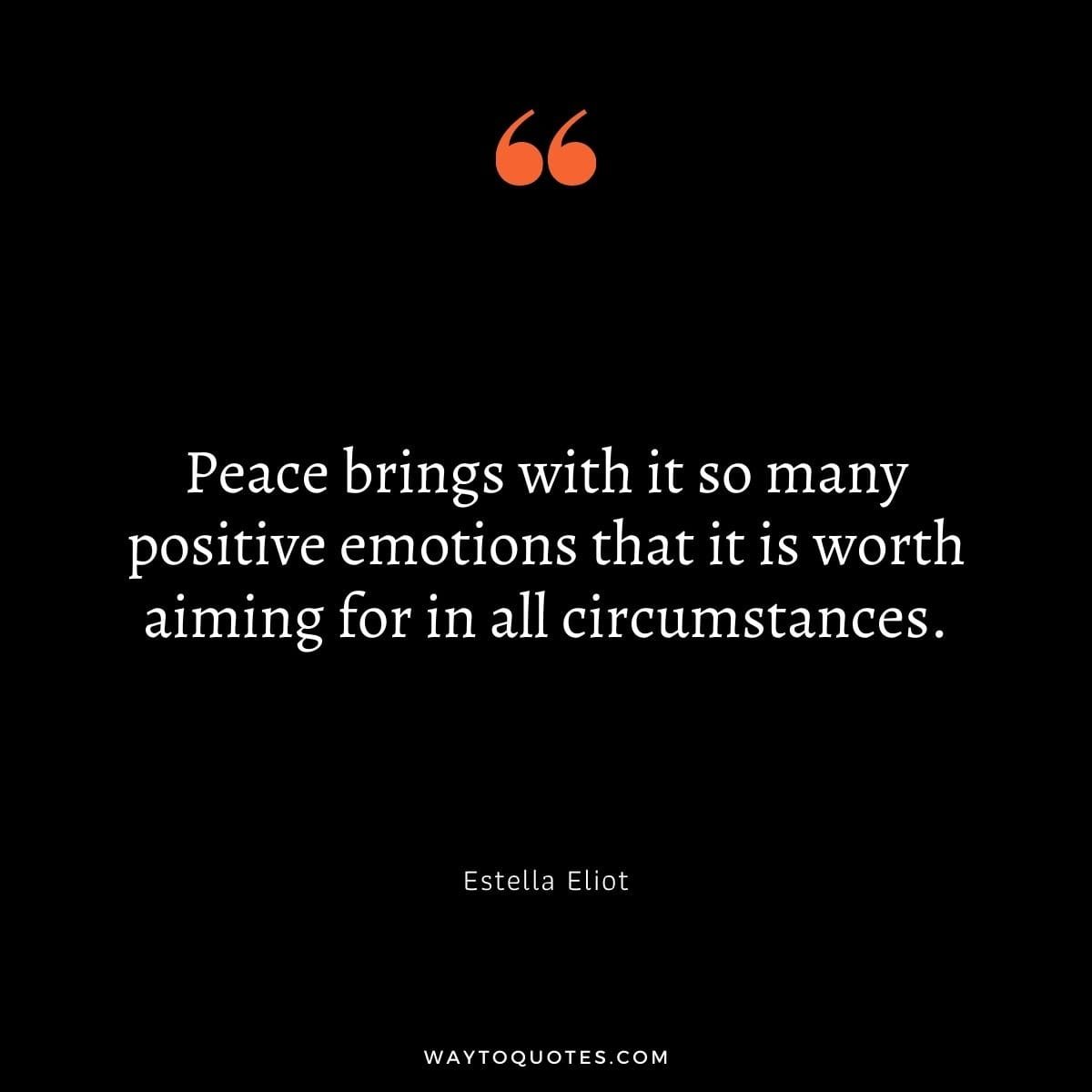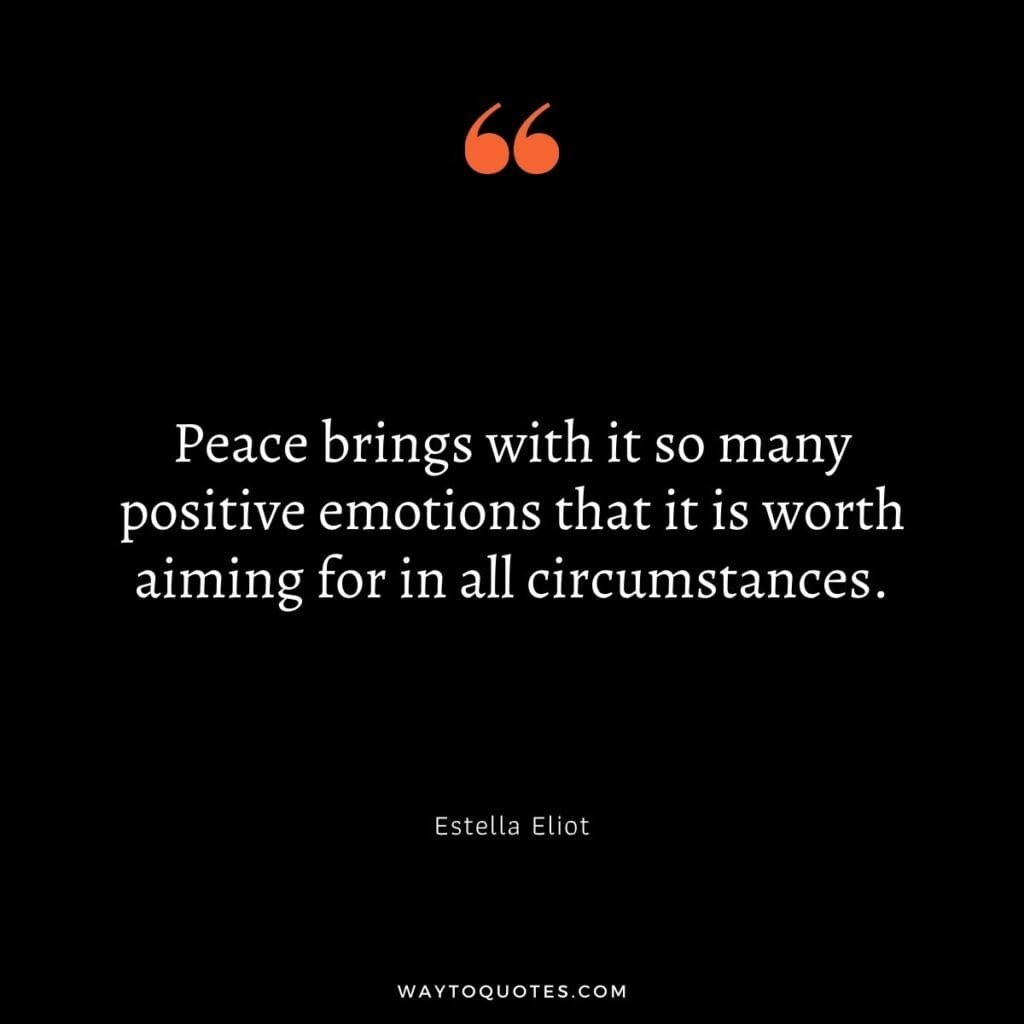 Everywhere I have sought peace and not found it, except in a corner with a book. – Thomas a Kempis
There is always a certain peace in being what one is, in being that completely. – Ugo Betti
Peace is its own reward. – Mahatma Gandhi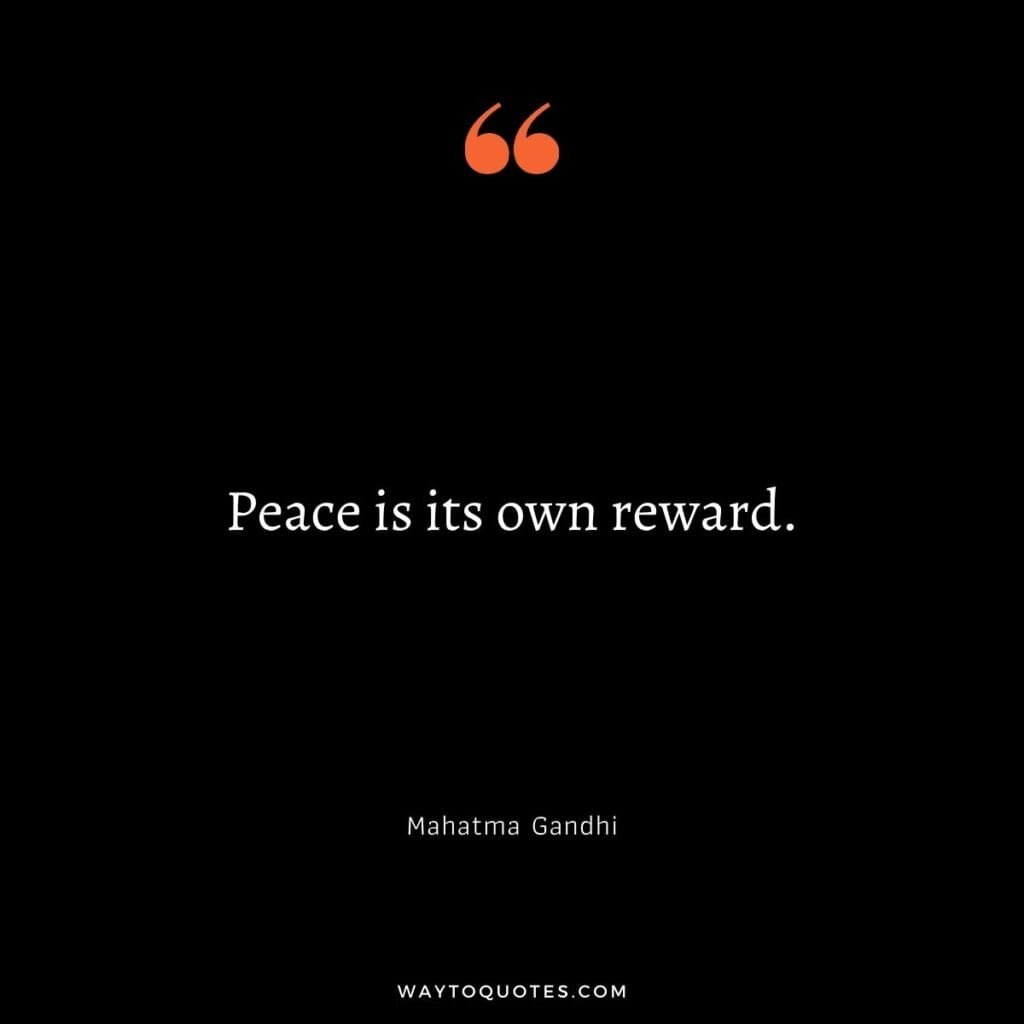 Peace and friendship with all mankind is our wisest policy, and I wish we may be permitted to pursue it. – Thomas Jefferson
I do not want the peace which passeth understanding, I want the understanding which bringeth peace. – Helen Keller
Powerful 20 Quotes About Peace
Peace is more important than all justice, and peace was not made for the sake of justice, but justice for the sake of peace. – Martin Luther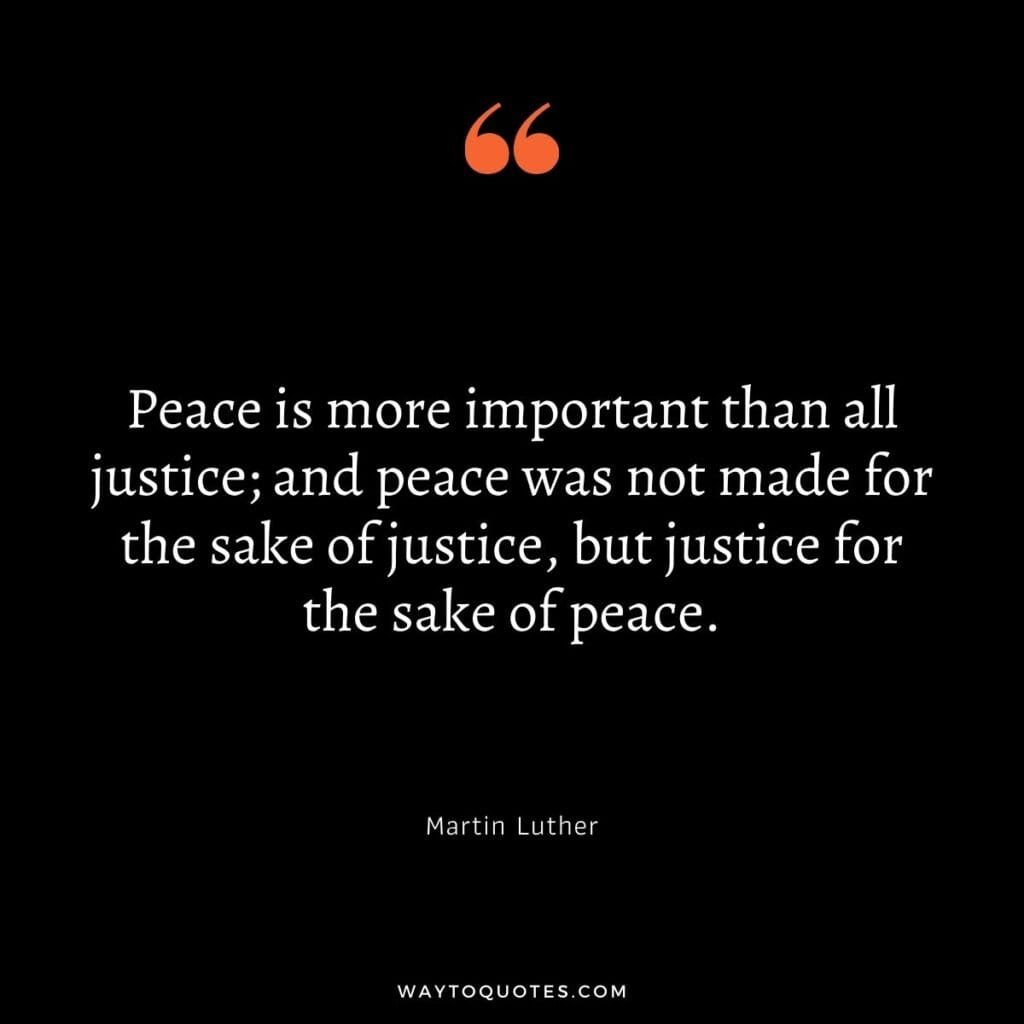 Peace is a daily, a weekly, a monthly process, gradually changing opinions, slowly eroding old barriers, quietly building new structures. – John F. Kennedy
Peace is not something you wish for, it is something you make, something you are, something you do, and something you give away. – Robert Fulghum
Many people think excitement is happiness…. But when you are excited you are not peaceful. True happiness is based on peace. – Thich Nhat Hanh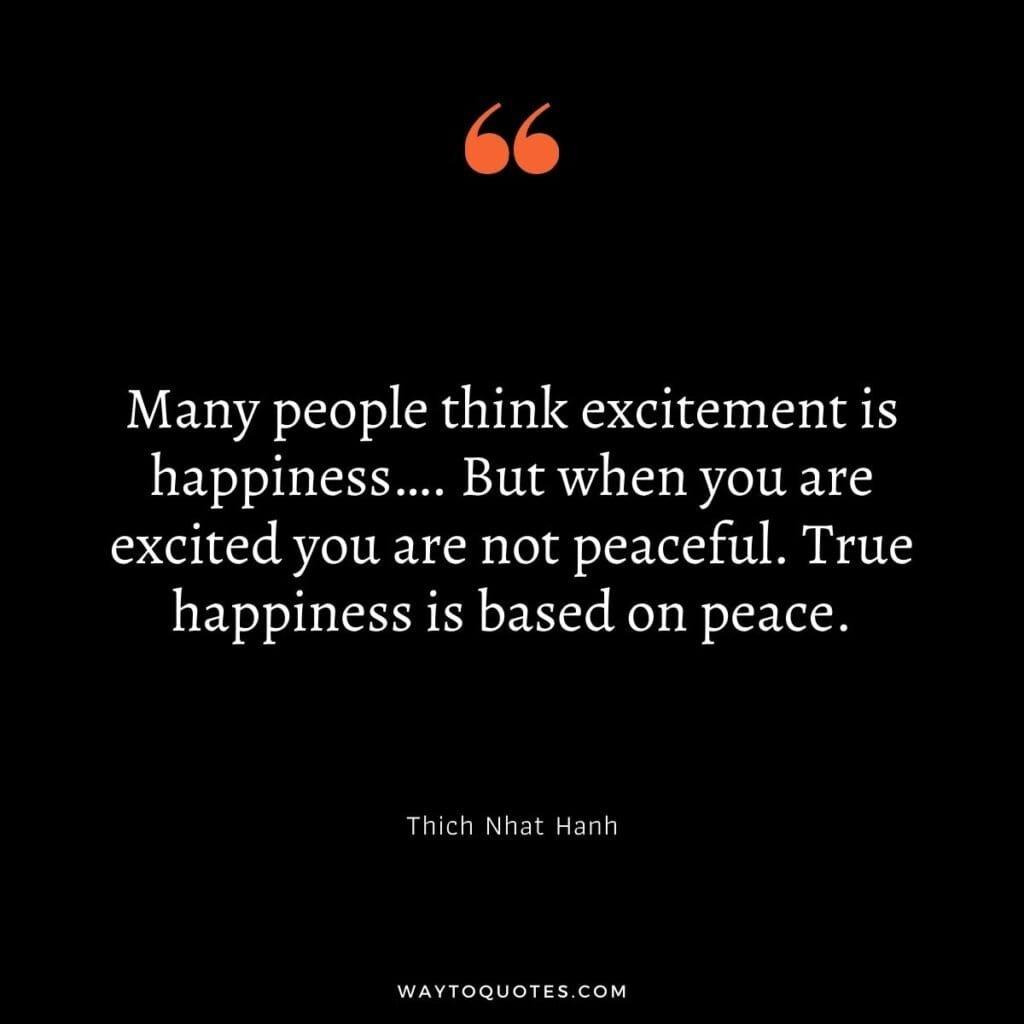 Peace cannot be achieved through violence, it can only be attained through understanding. – Ralph Waldo Emerson
Peace cannot be kept by force; it can only be achieved by understanding. – Albert Einstein
Peace is the only battle worth waging. – Albert Camus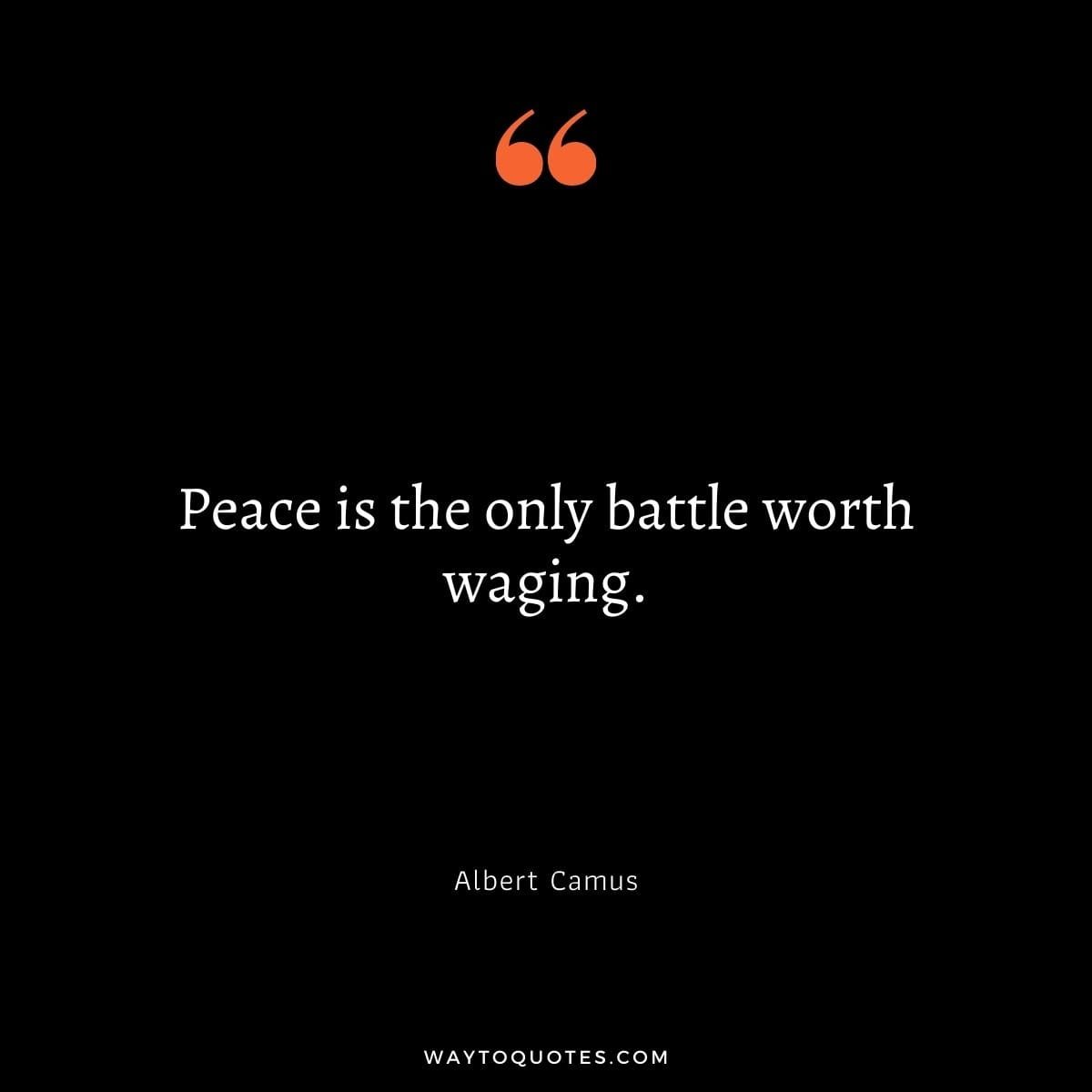 Peace can become a lens through which you see the world. Be it. Live it. Radiate it out. Peace is an inside job. – Wayne Dyer
Don't search for anything except peace. Try to calm the mind. Everything else will come on its own. – Baba Hari Das
Nothing can bring you peace but yourself. – Dale Carnegie
Peace is more than the absence of war. Peace is accord. Harmony. – Laini Taylor
Peace is not absence of conflict, it is the ability to handle conflict by peaceful means. – Ronald Reagan
When you make peace with yourself, you make peace with the world. – Maha Ghosananda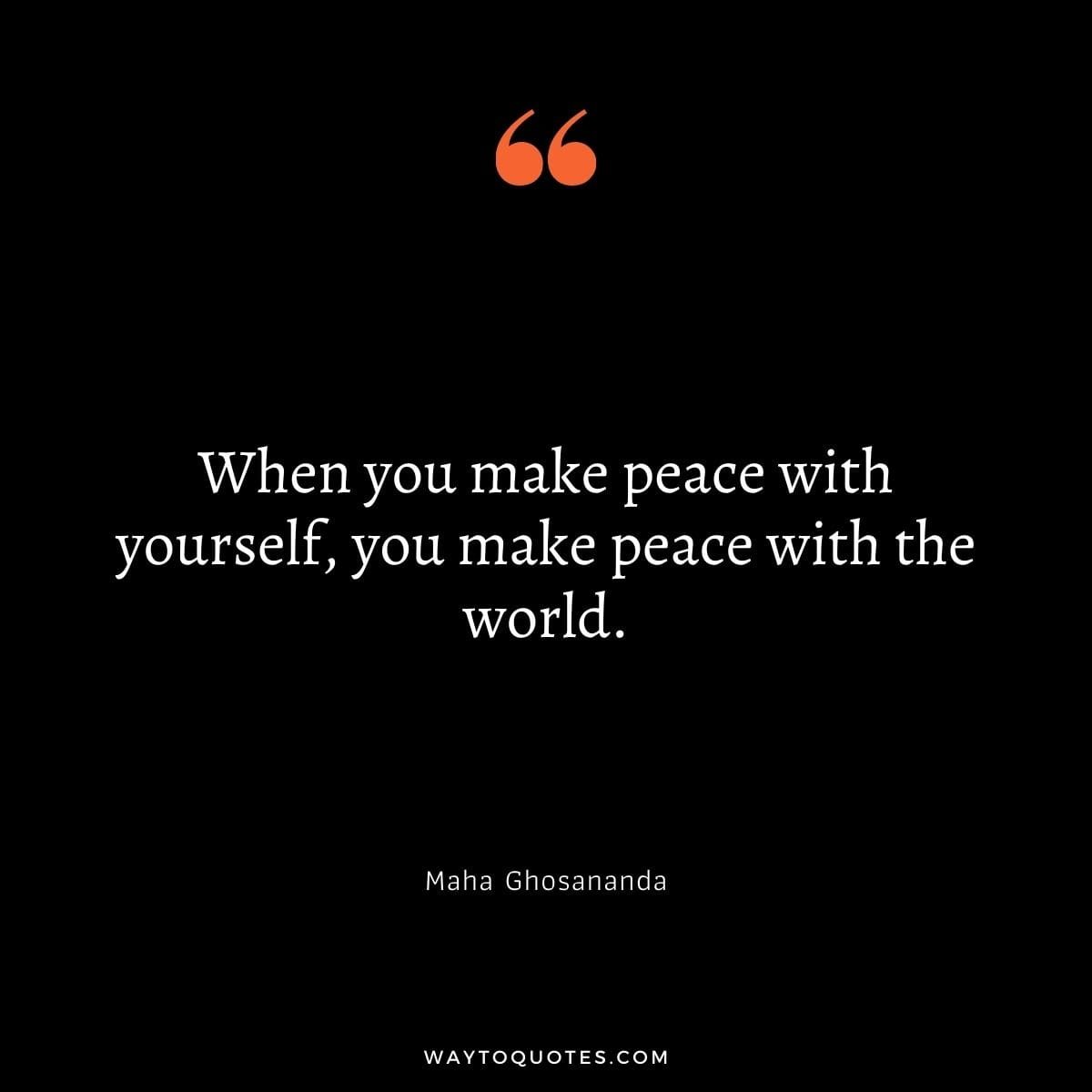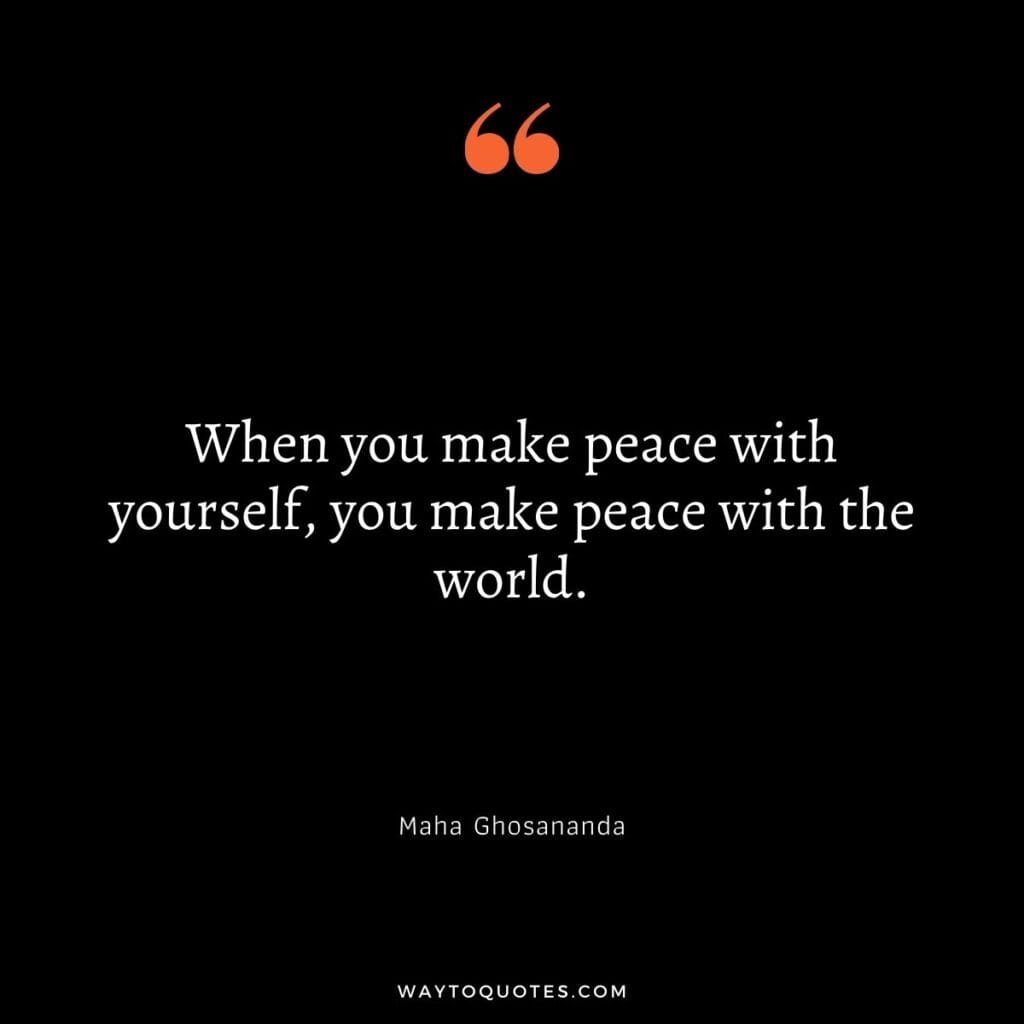 They call it "peace of mind" but maybe it should be called "peace from mind". – Navil Ravikant
Peace of mind is that mental condition in which you have accepted the worst. – Lin Yutang
Every breath we take, every step we make, can be filled with peace, joy and serenity. – Thich Nhat Hanh
When you can whip any man in the world, you never know peace. – Muhammad Ali
Inner Peace Quotes
Learning to distance yourself from all the negativity is one of the greatest lessons to achieve inner peace. – Roy T. Bennett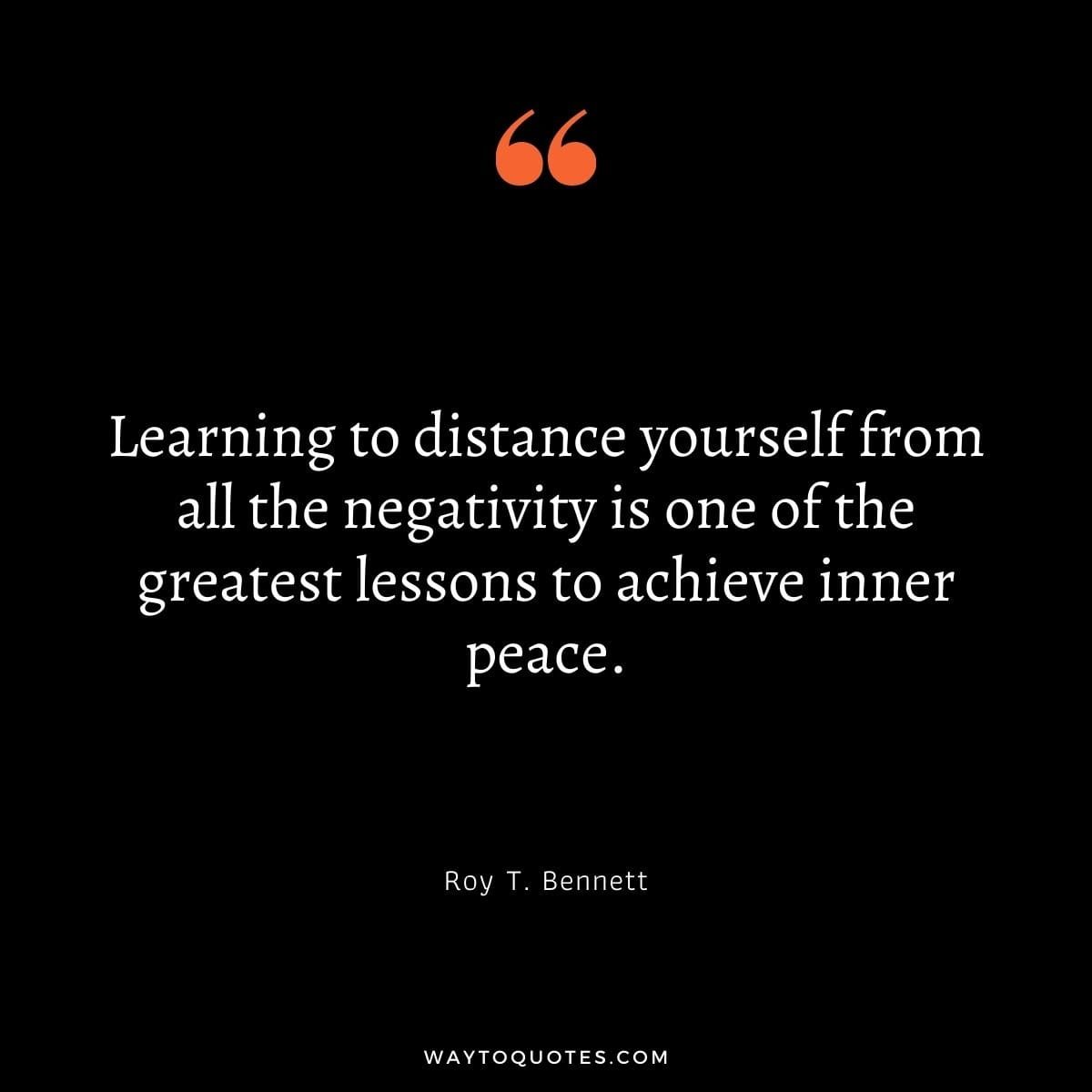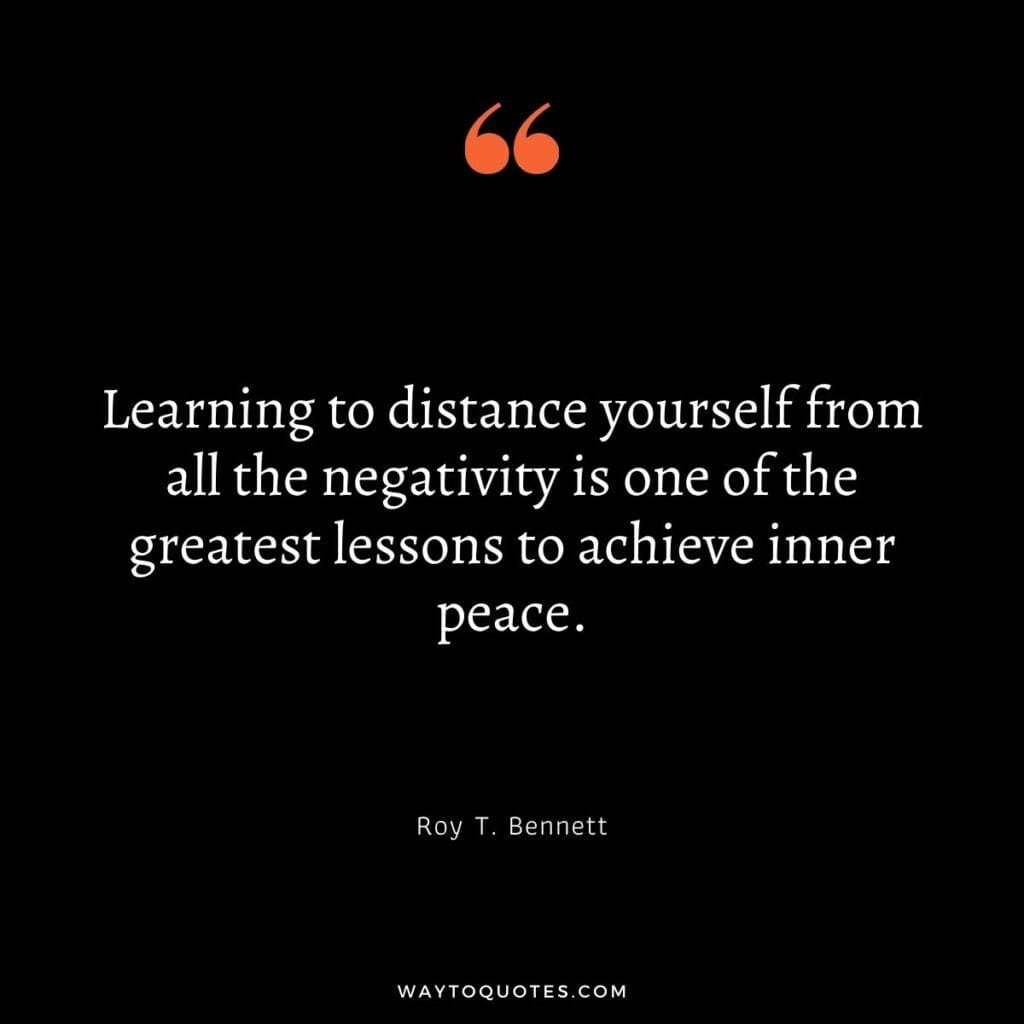 Never be in a hurry; do everything quietly and in a calm spirit. Do not lose your inner peace for anything whatsoever, even if your whole world seems upset. – Saint Francis de Sales
The life of inner peace, being harmonious and without stress, is the easiest type of existence. – Norman Vincent Peale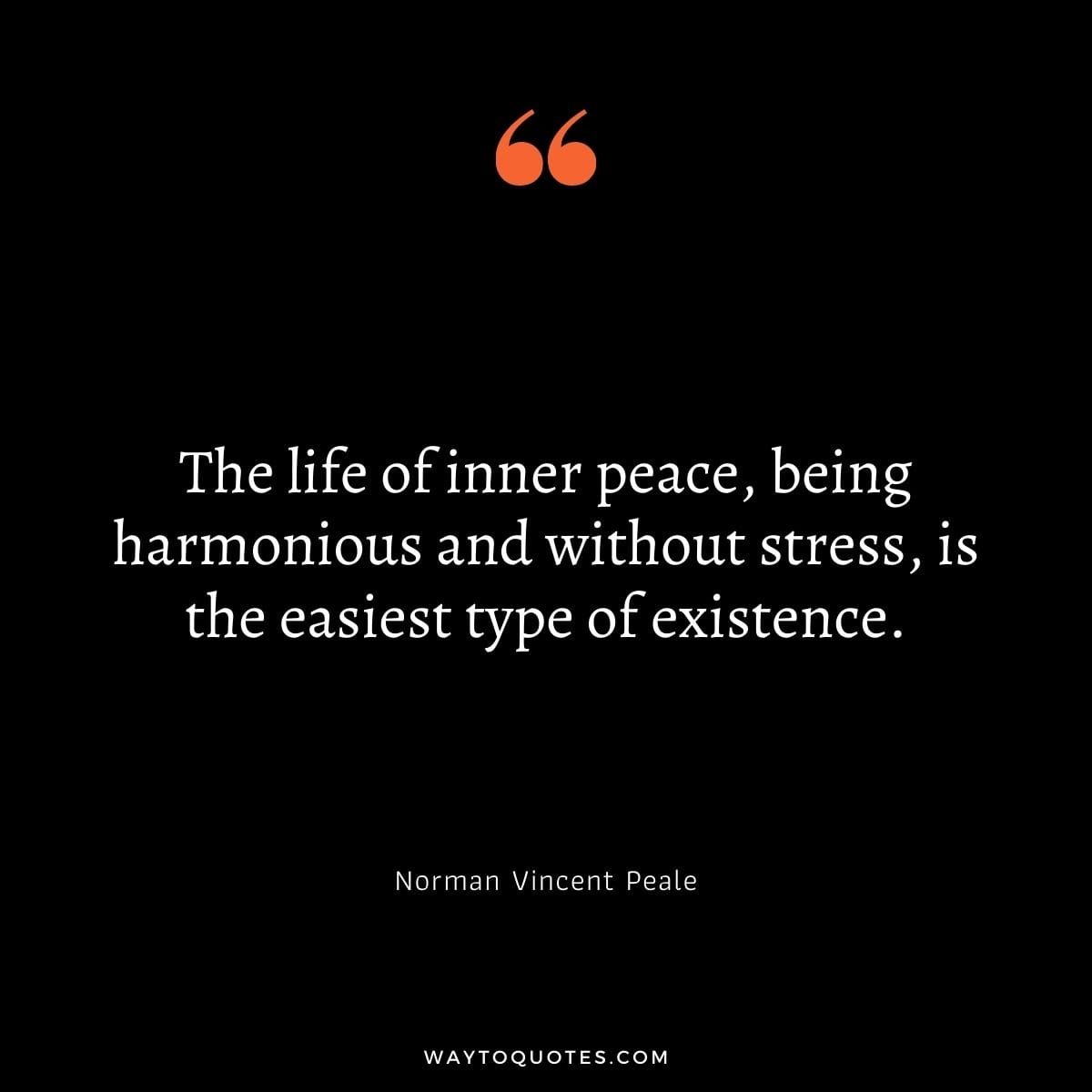 Learning to ignore things is one of the great paths to inner peace. – Robert J. Sawyer
Forgiveness equals inner peace – more peaceful people equals more world peace. – Richard Branson
Inner peace doesn't come from getting what we want, but from remembering who we are. – Marianne Williamson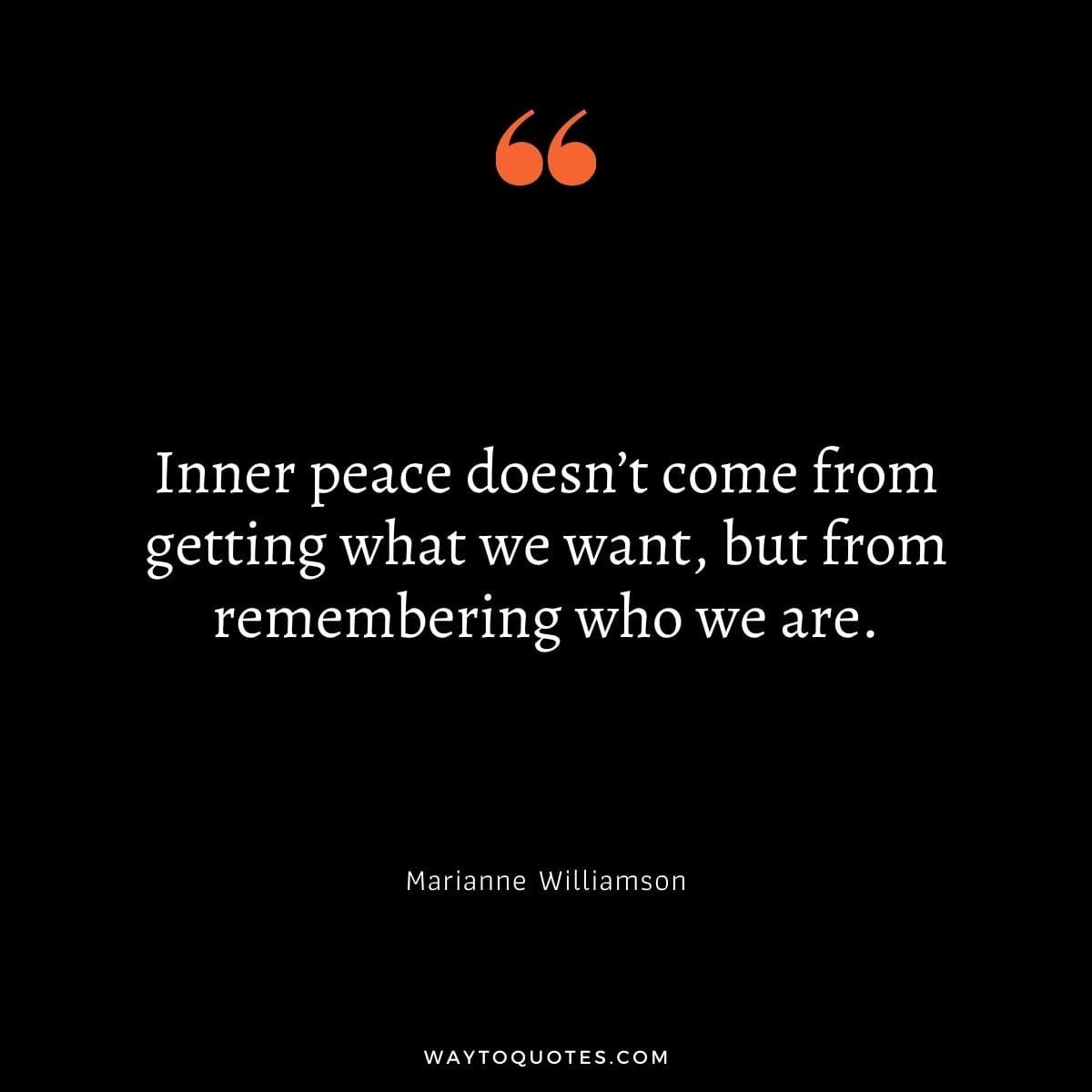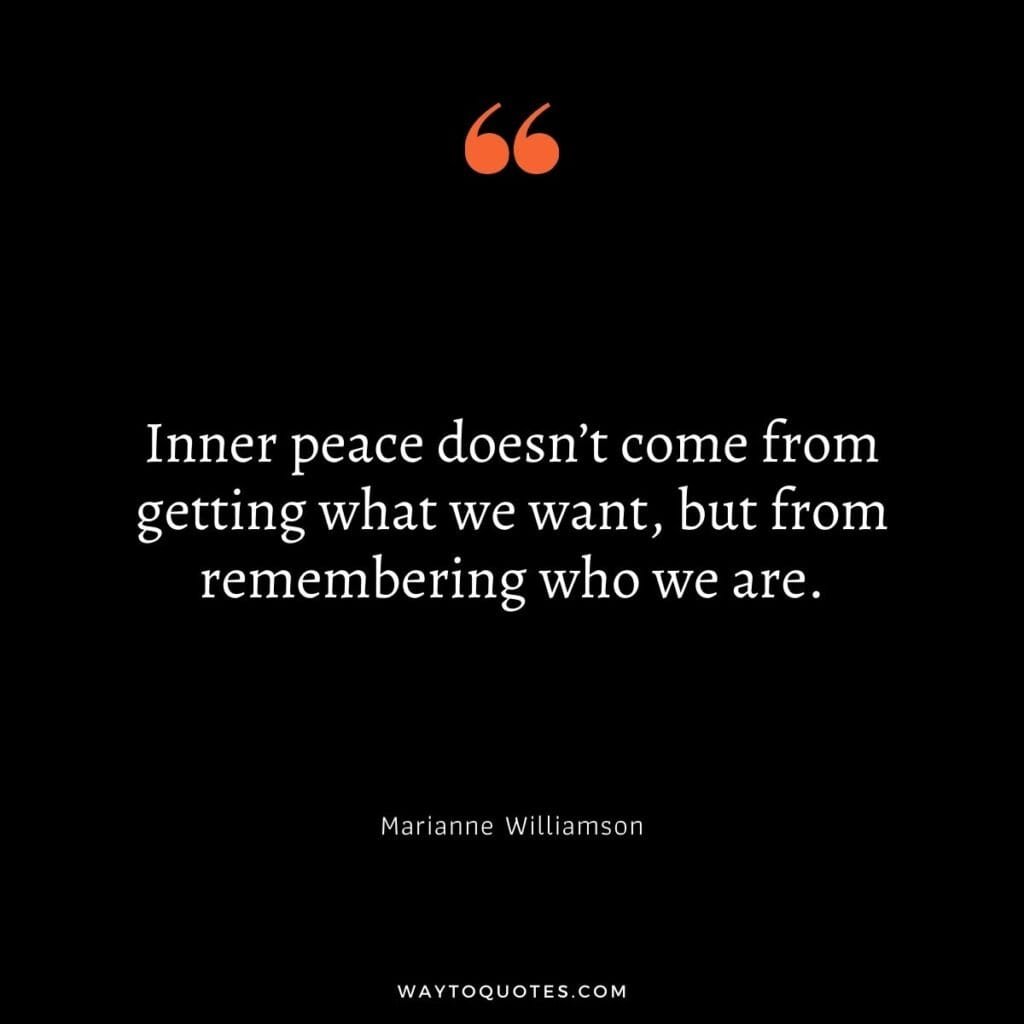 Do not let the behavior of others destroy your inner peace. – Dalai Lama
To be calm is the highest achievement of the self. – Zen proverb
Neither seek nor avoid, take what comes. – Swami Vivekananda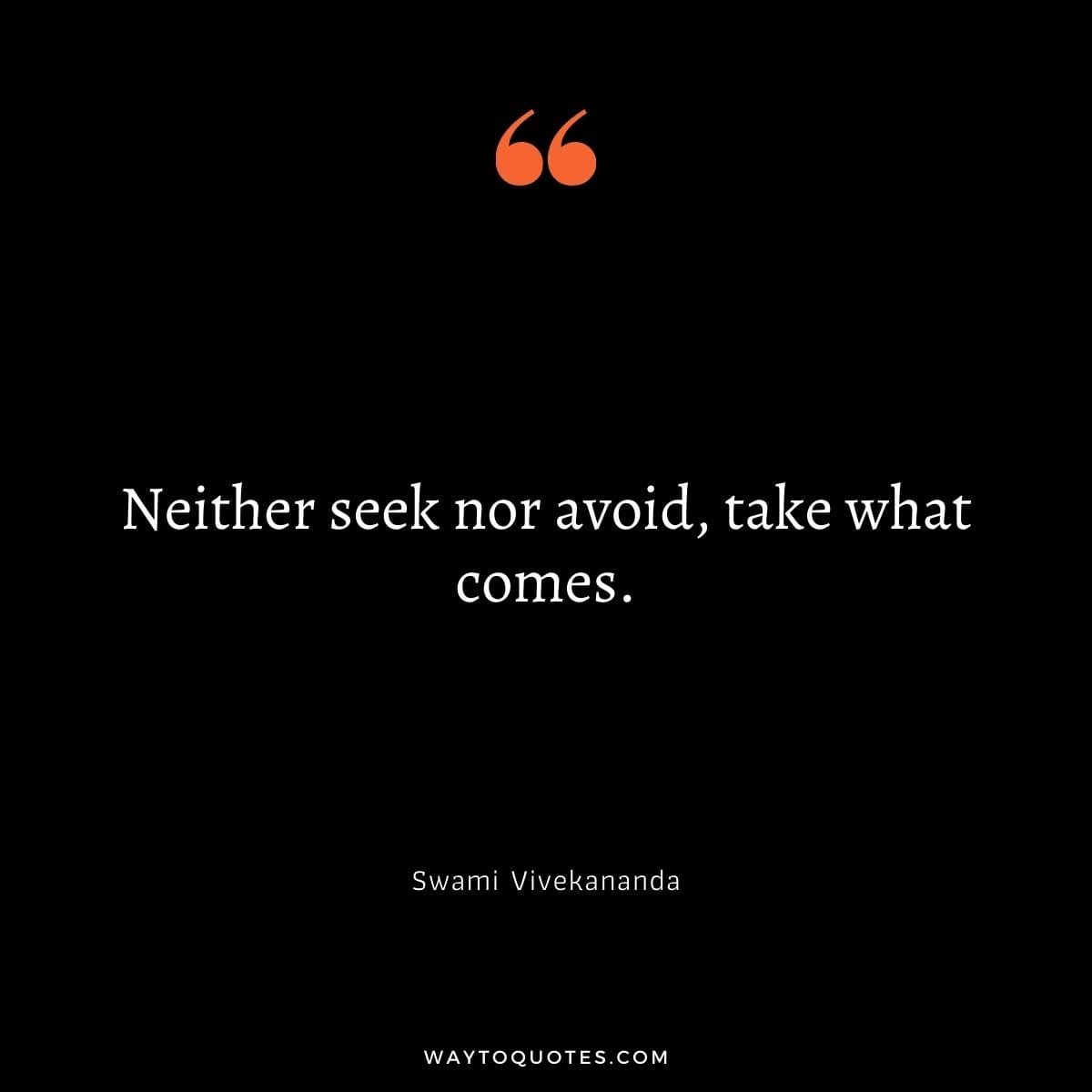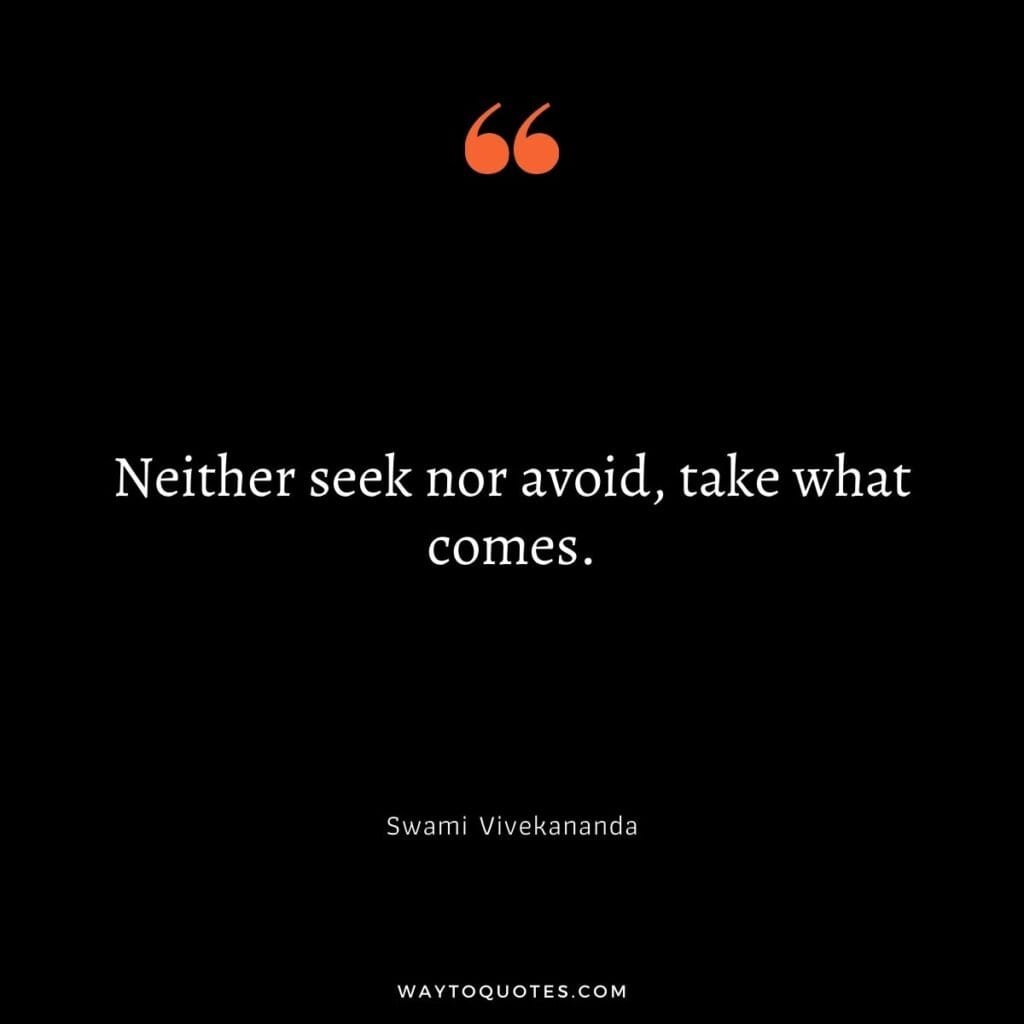 This is my secret. I don't mind what happens. – Jiddu Krishnamurti
The best fighter is never angry. – Lao Tzu
To bear trials with a calm mind robs misfortune of its strength and burden. – Seneca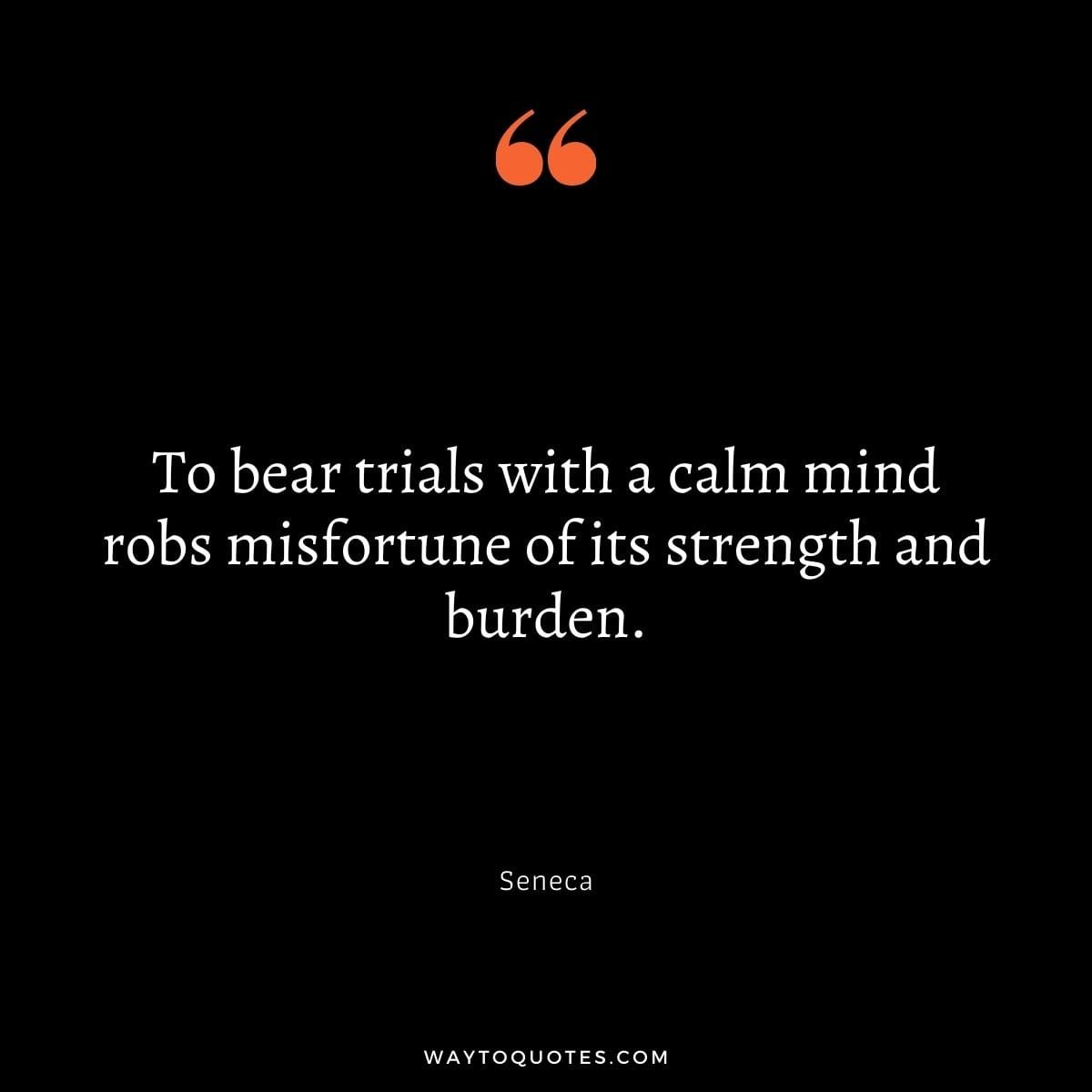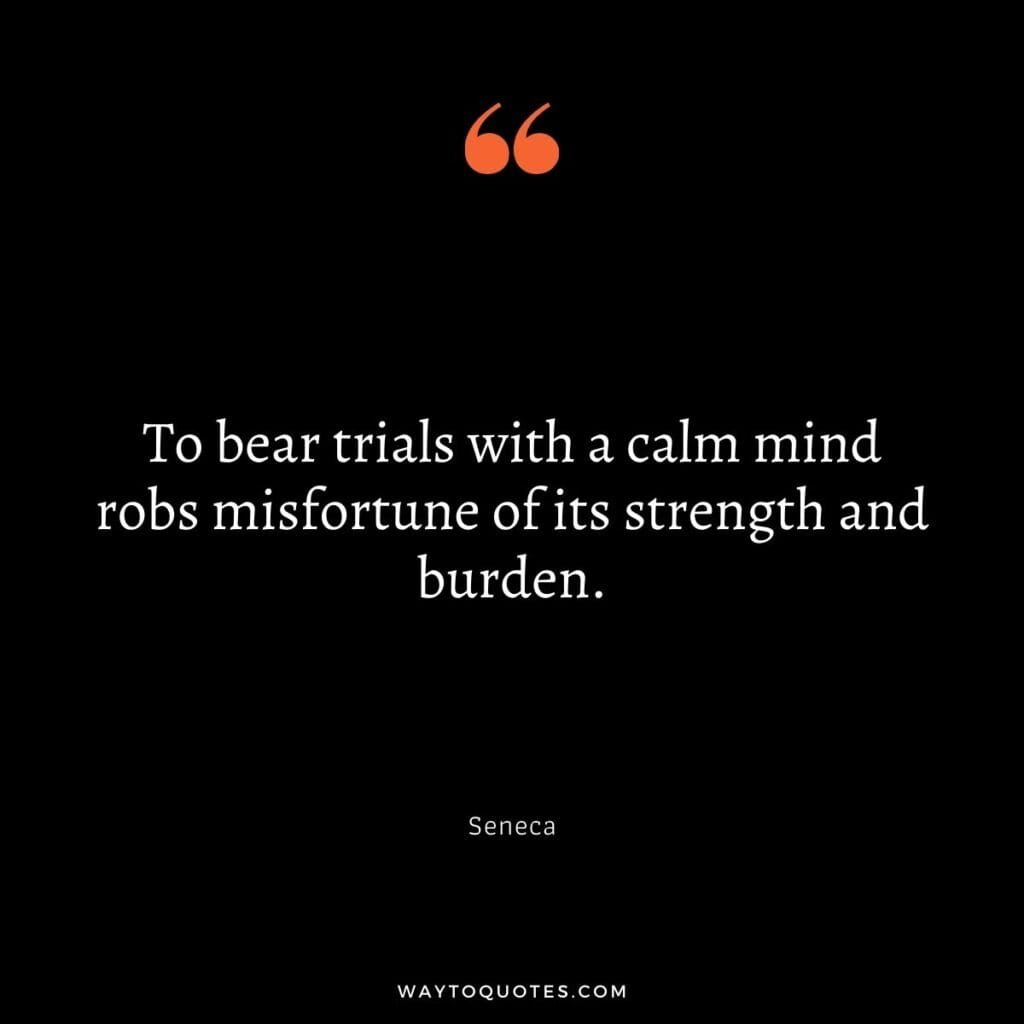 Certainty is impossible. Once you realize it, you stop seeking it and you become calm. – Maxime Lagacé
Best Quotes About Finding Peace
Until he extends the circle of his compassion to all living things, man will not himself find peace. – Albert Schweitzer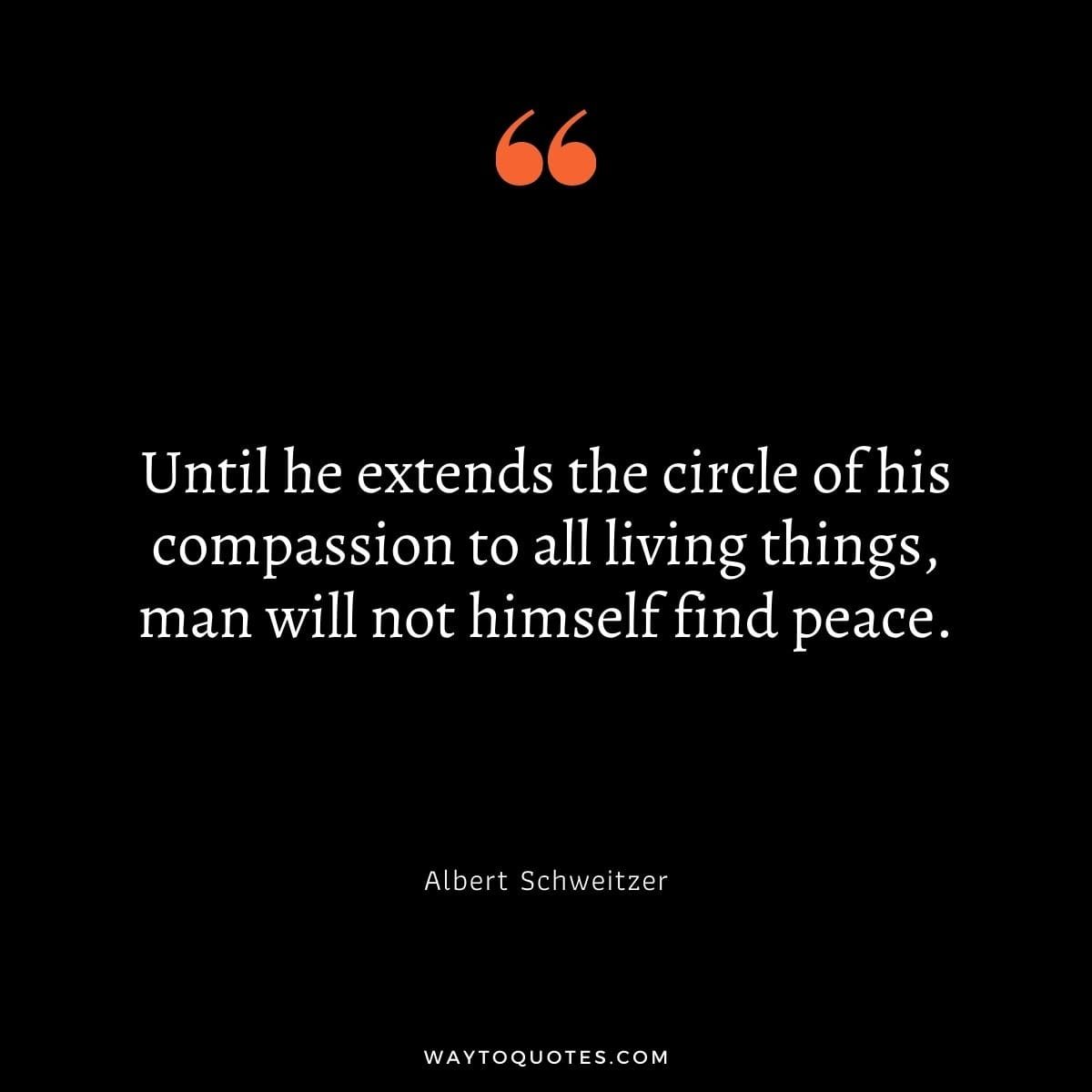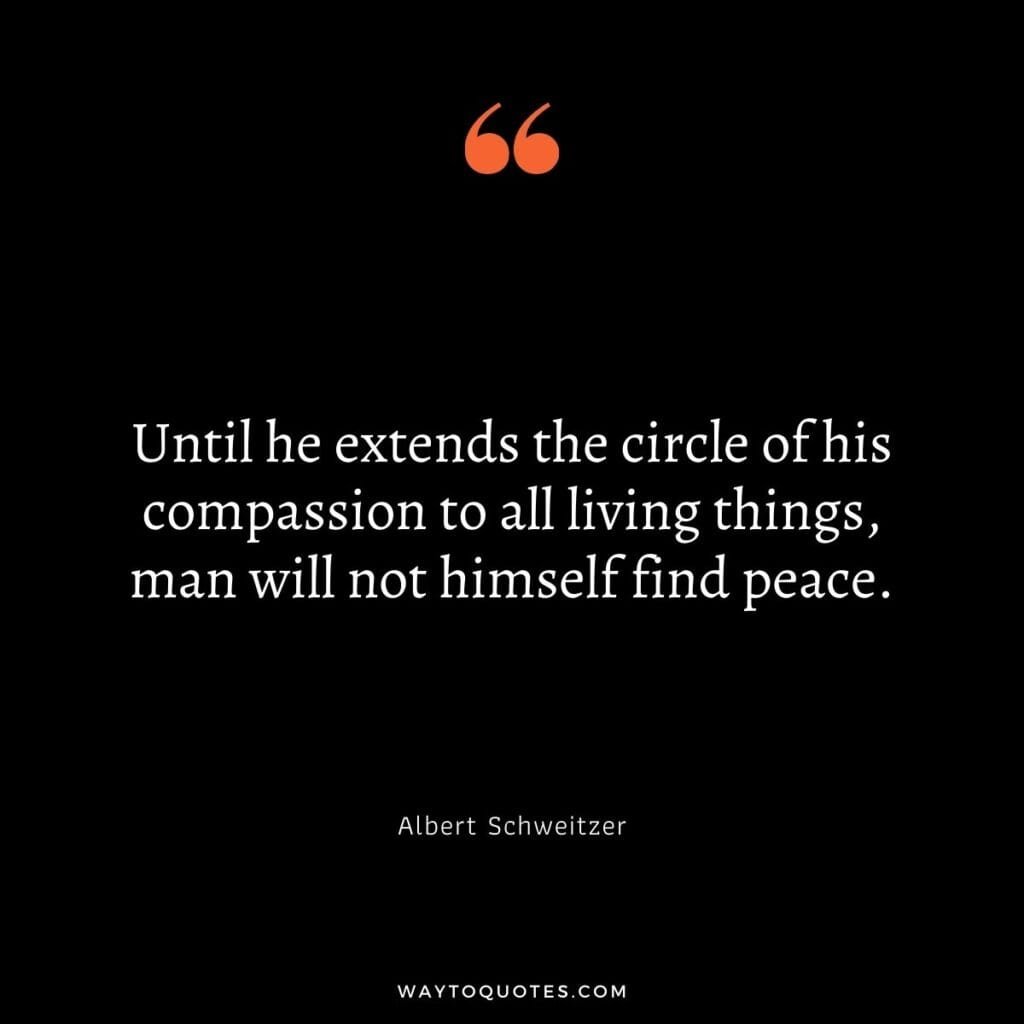 Peace is always beautiful. – Walt Whitman
Only the just man enjoys peace of mind. – Epicurus
Peace comes from within. Do not seek it without. – Buddha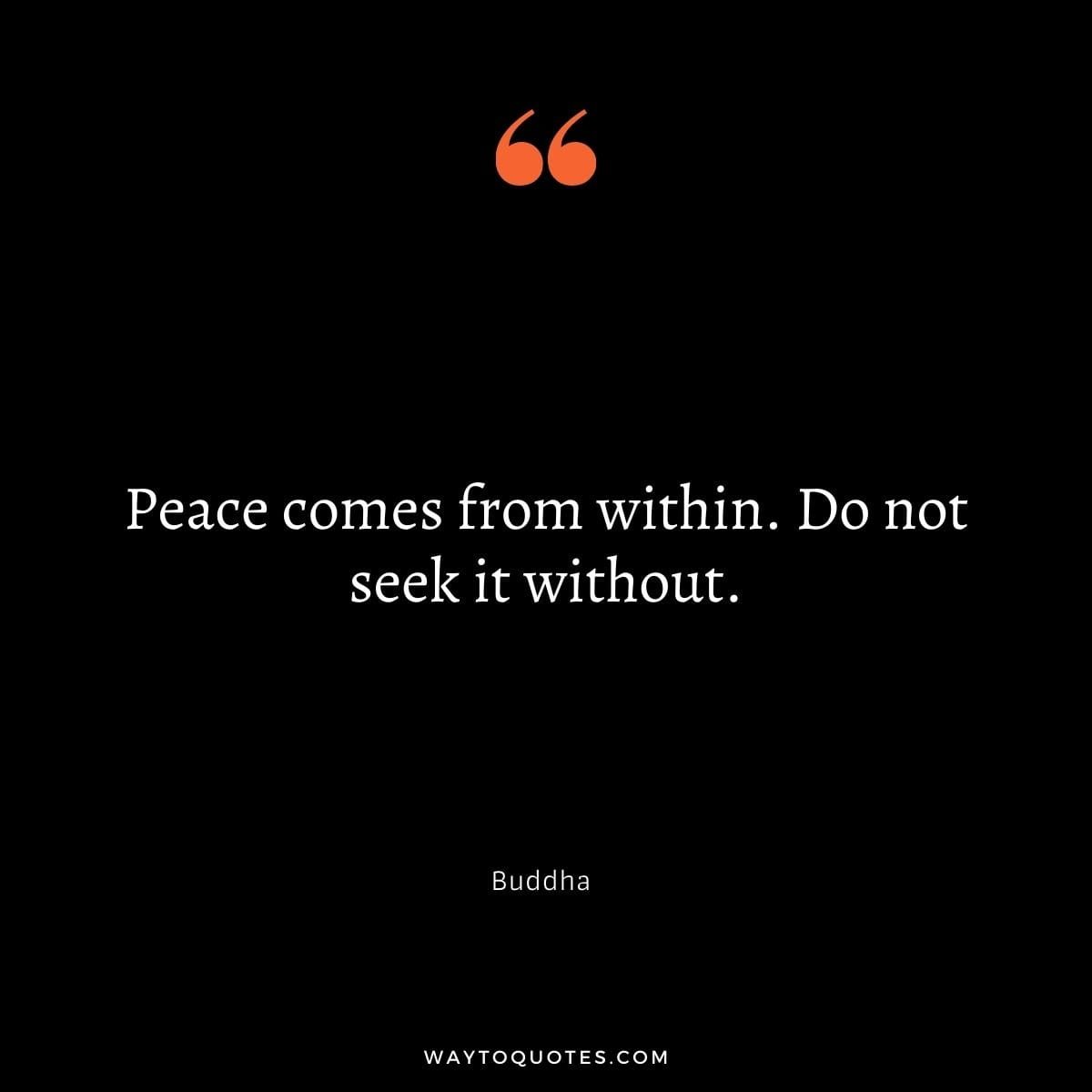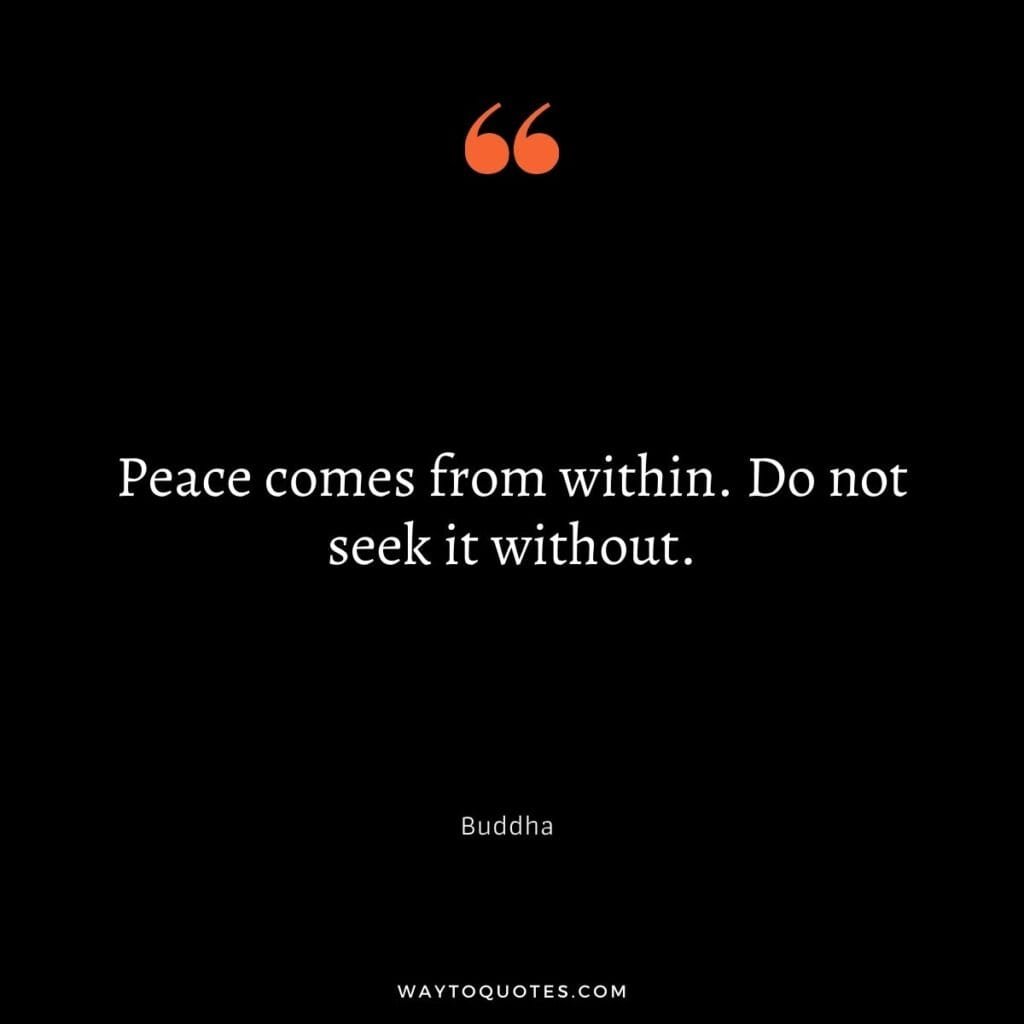 Remember the entrance to the sanctuary is inside you. – Rumi
Nobody can bring you peace but yourself. – Ralph Waldo Emerson
Walk in the direction where your peace is found. – Steven Aitchison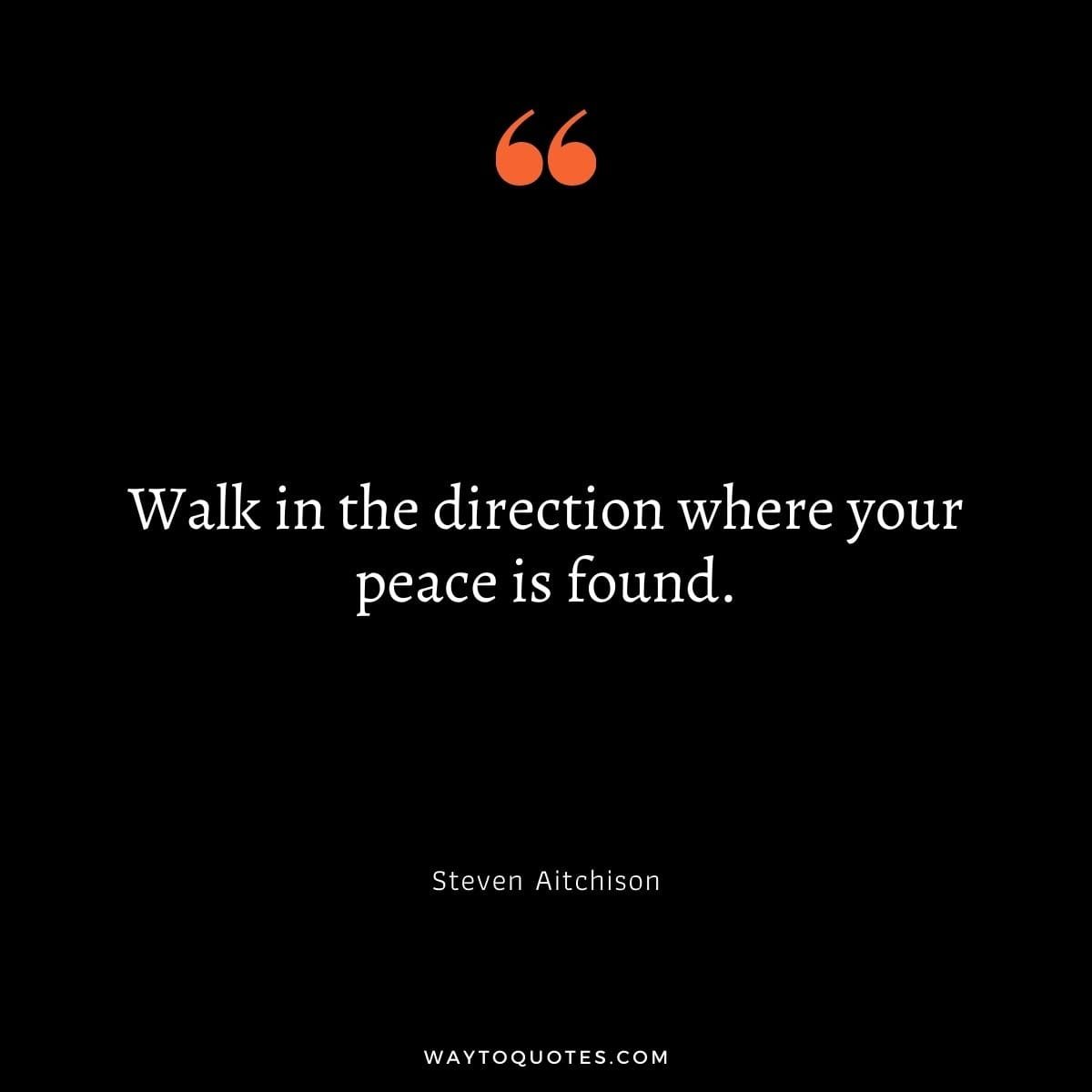 Peace only comes from accepting the inevitable and taming our desires. – Steven Aitchison
There is a calmness to a life lived in gratitude, a quiet joy. – Ralph H. Blum
Sometimes you can find peace of mind by transferring yourself to different situations. They're just reminders to stay calm. – Yves Behar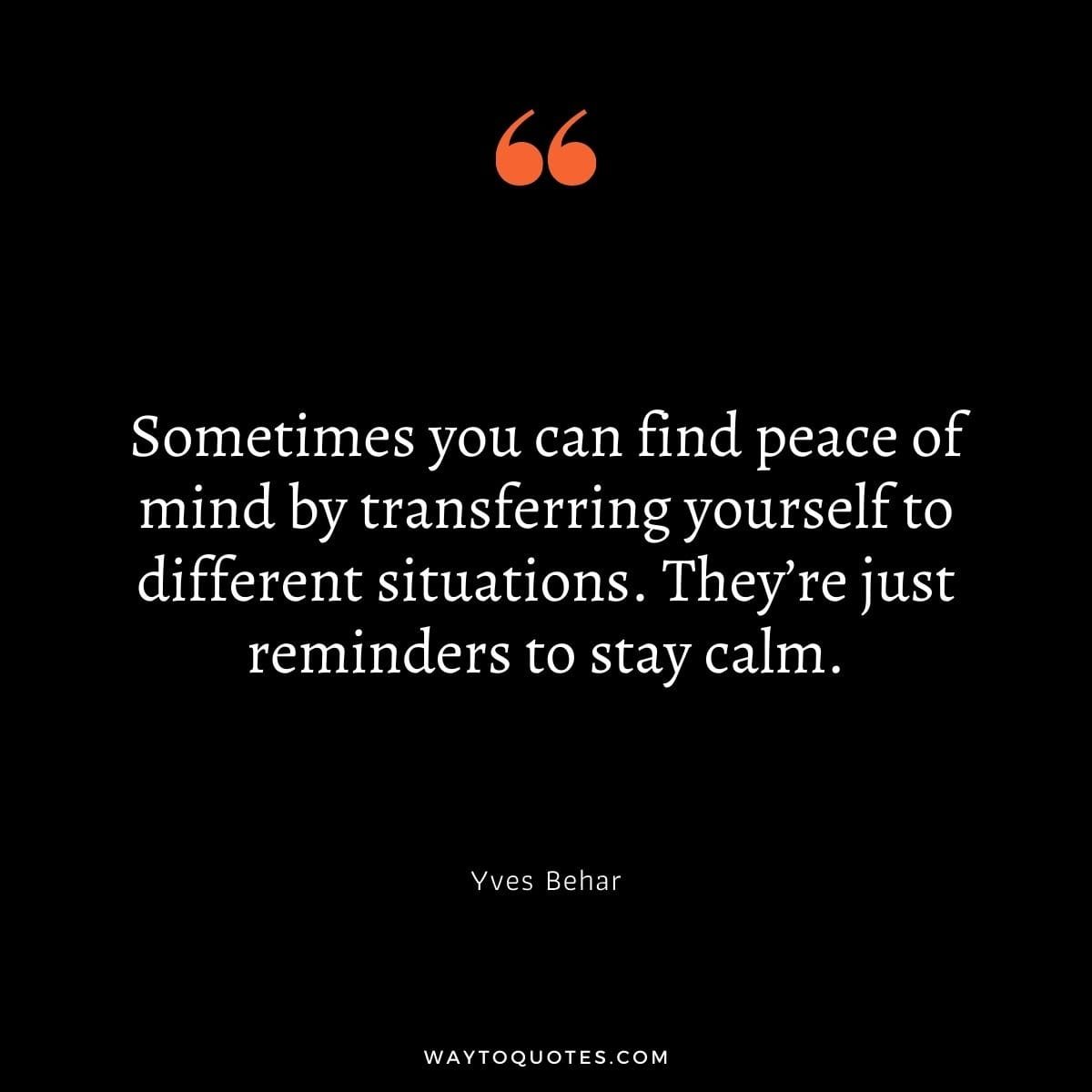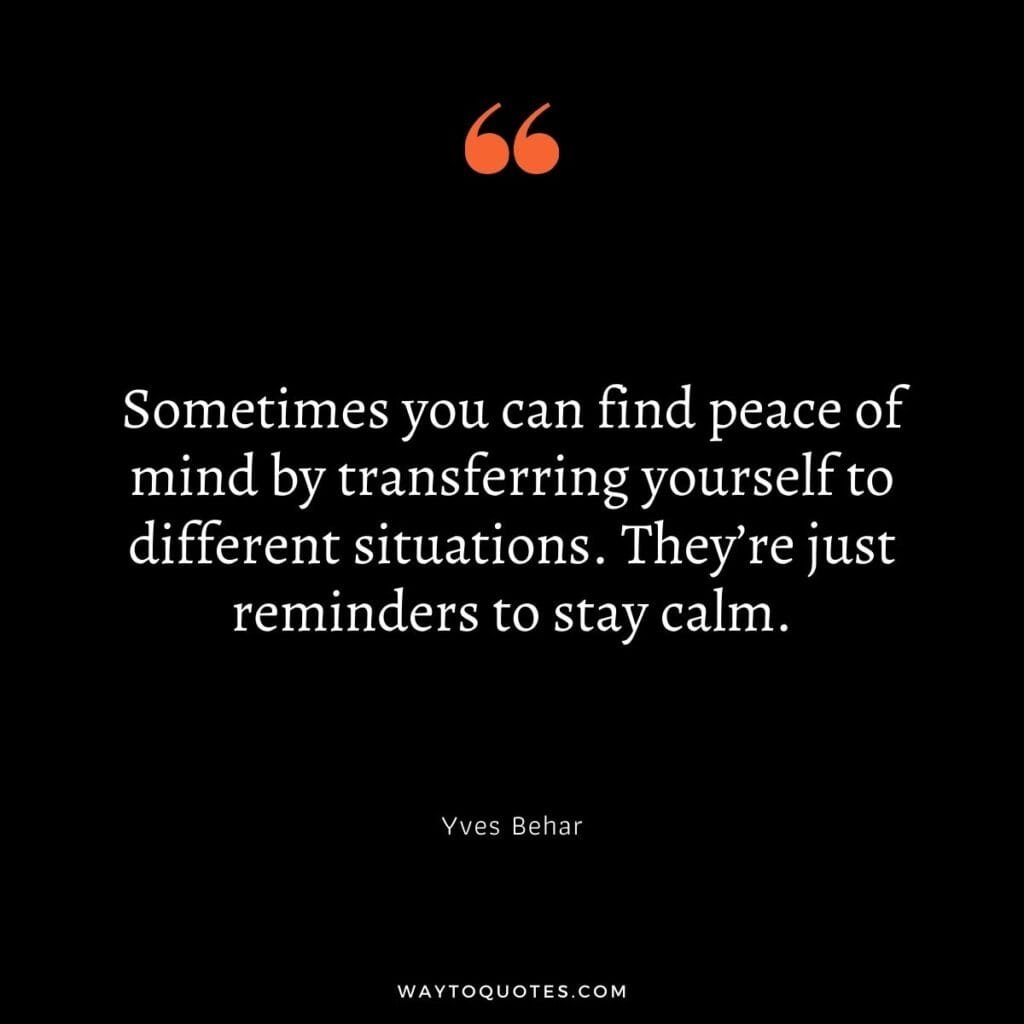 Those who are free of resentful thoughts surely find peace. – Buddha
You find peace not by rearranging the circumstances of your life, but by realizing who you are at the deepest level. – Eckhart Tolle
Conclusion
Let us try to achieve peace in whatever we do and however, we live because that is all that matters. Maybe earn less but opt for that artistic career in which you are amazingly talented. Maybe let the grudges go and be good to all the people who come your way; as our living is worthless if our soul is peaceless.
Also read:
Join us on Pinterest and Instagram